Offence springs to life as Blue Jays end skid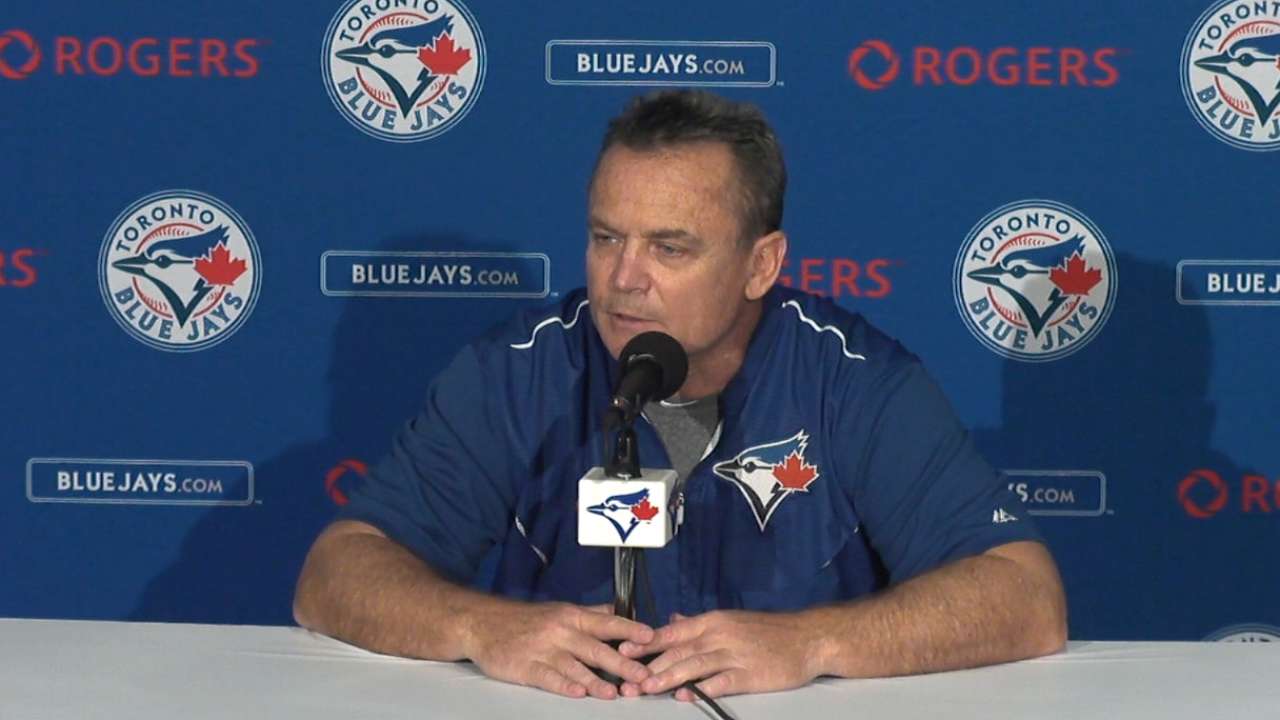 TORONTO -- The Blue Jays' offence matched a season high with 17 hits and registered double digits in runs scored for the eighth time in their 10-6 win over the Angels on Monday.
Six Blue Jays had multihit efforts on the afternoon, paced by a pair of four-run innings in the second and sixth.
"We really needed that game. We've been scuffling big time," Blue Jays manager John Gibbons said after his team snapped a five-game losing streak. "It was a big win for the boys."
The hits came from everywhere in the lineup in the series opener, though the top-loaded batting order of Josh Donaldson (3-for-5), Jose Bautista (3-for-4), Edwin Encarnacion (2-for-4) and Russell Martin (3-for-5) took care of the heavy lifting.
The big four combined for 11 hits, six runs and one homer -- a beast of a two-run shot to left-field courtesy of Bautista in the seventh inning.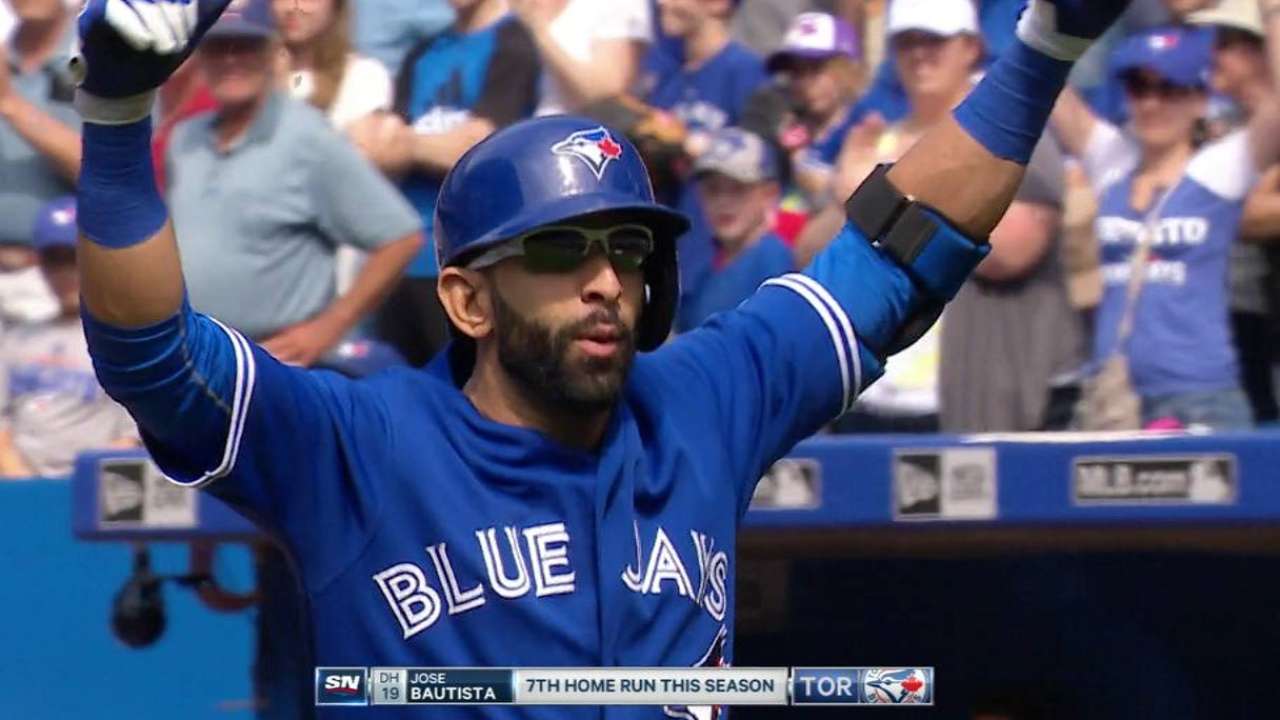 "Great win, anytime you win it's good day," Bautista said. "We had a tough trip, a bunch of losses in a row, and we put a stop to it finally. It's a good feeling."
The Blue Jays' first outburst came in the second frame. After Angels starter C.J. Wilson walked Chris Colabello to start the inning, Toronto rang off six hits in a row -- two doubles and four singles -- to jump out to an early 4-0 lead.
That lead didn't last long as the Angels put up three of their own in the fourth to make it a one-run game before taking the lead with a pair of runs in the sixth.
But Toronto's offence proved to be too much, as the home team added four more runs on three walks and three hits in the sixth before Bautista put the game on ice with his homer.
"His whole demeanour about him today, he seemed he was feeling pretty good," Donaldson said of Bautista. "To go out and have a performance like he did today was very timely for the team."
Jamie Ross is an associate reporter for MLB.com. This story was not subject to the approval of Major League Baseball or its clubs.