Donaldson has words with Angels' dugout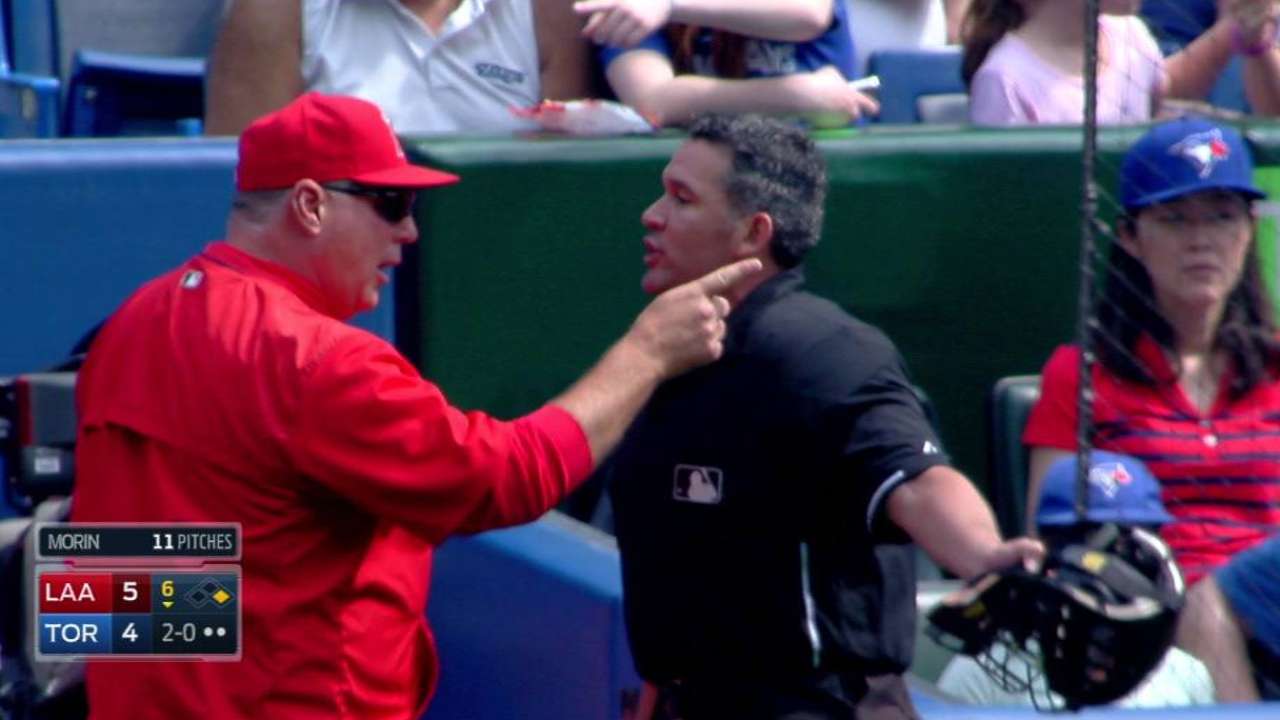 TORONTO -- Josh Donaldson had some choice words for the Angels' dugout after he struck out in the sixth inning of the Blue Jays' series-opening, 10-6 victory on Monday at Rogers Centre.
The Toronto third baseman unleashed a spat of four-letter words and an obscene gesture from his own bench in response to what he thought were verbal barbs being thrown his way from the Halos' side after Mike Morin struck him out.
"I'm not here to try to bad mouth," Donaldson said. "People saw what happened. I played against these guys for a long time. They know the competitor that I am, and I think we just kind of got caught up in the heat of the moment."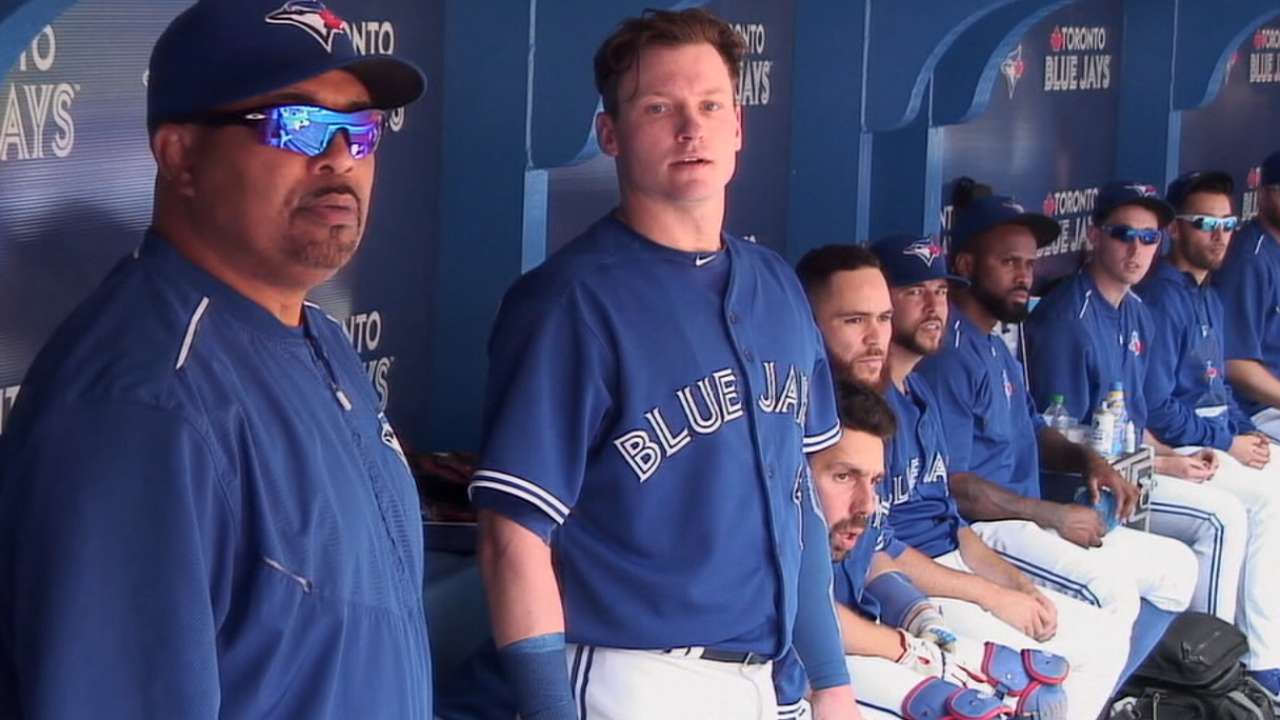 Prior to joining the Blue Jays, Donaldson spent parts of four seasons with the A's, so he regularly faced the Angels.
Angels pitching coach Mike Butcher, who could be seen reacting to Donaldson's outburst, said he was surprised by the whole interaction.
"Nobody was talking him to him at first," Butcher said. "Literally, I was just sitting there at first and he started cursing, yelling back. He went back to the dugout. I guess he was trying to get somebody's attention [and] asked the coach next to him, 'Who's that?' They told him who it was, and he said his profanities and made a classless gesture. I guess that's just part of what he is."
The whole exchange caused a brief delay, during which home-plate umpire Manny Gonzalez and Angels manager Mike Scioscia got into an argument as well.
"A lot of guys in our dugout took exception to him yelling at our dugout," Scioscia said. "We weren't even talking to him. We were talking to the umpire."
Blue Jays manager John Gibbons downplayed the entire event.
"Just a little banter back and forth with Donaldson. He's played out in Oakland, he's seen an awful lot of them," Gibbons said. "No big deal."
Jamie Ross is an associate reporter for MLB.com. This story was not subject to the approval of Major League Baseball or its clubs.