Harper earns second straight Player of the Week nod
Sizzling Nationals outfielder hits .522 with three homers, nine walks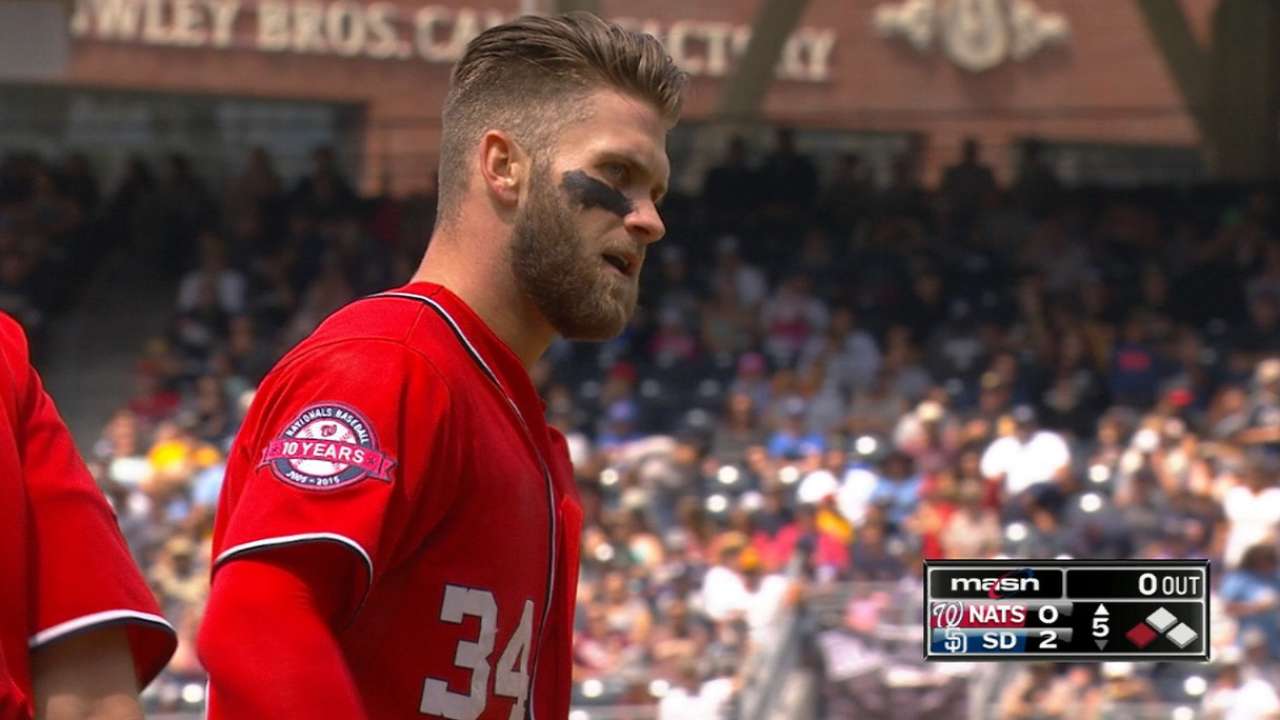 Bryce Harper sure does make an impression.
The Nationals' standout outfielder was named the National League Player of the Week on Monday for the second consecutive week, becoming just the 10th player in the past 40 years to manage that feat. Harper led all NL hitters in batting average (.522) and on-base percentage (.656).
Harper led Major League hitters in runs scored (10), total bases (25) and walks (nine) last week, and the Nats rode his hot streak to a 5-2 road trip. Harper also led his NL peers in slugging (1.087), tied for the lead in RBIs (nine) and tied for second in home runs (three) and hits (12).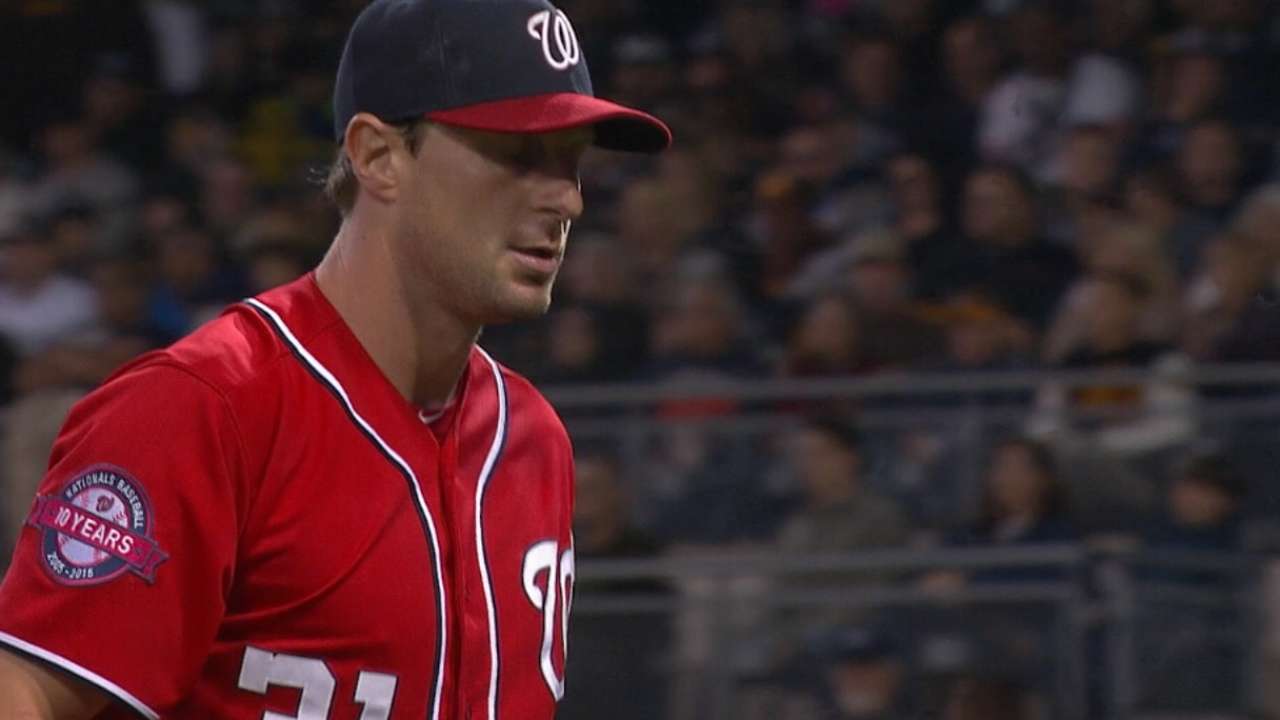 Harper had a three-hit game and a home run on Sunday, and he had three hits in the Nationals' 10-0 victory over the Padres on Friday. He drew at least one walk in every game last week, and he set a career best with three free passes on Thursday. Harper leads the Majors with 36 walks.
Harper's teammates Denard Span and Max Scherzer were also considered for the award, as was Cubs rookie Kris Bryant, who homered three times last week. Atlanta's Shelby Miller, who nearly threw a no-hitter on Sunday, was considered, as were Pittsburgh's Josh Harrison and A.J. Burnett, San Francisco's Brandon Belt, Arizona's Chris Owings and Philadelphia closer Jonathan Papelbon.
Spencer Fordin is a reporter for MLB.com. This story was not subject to the approval of Major League Baseball or its clubs.