Bautista tests ailing shoulder before big day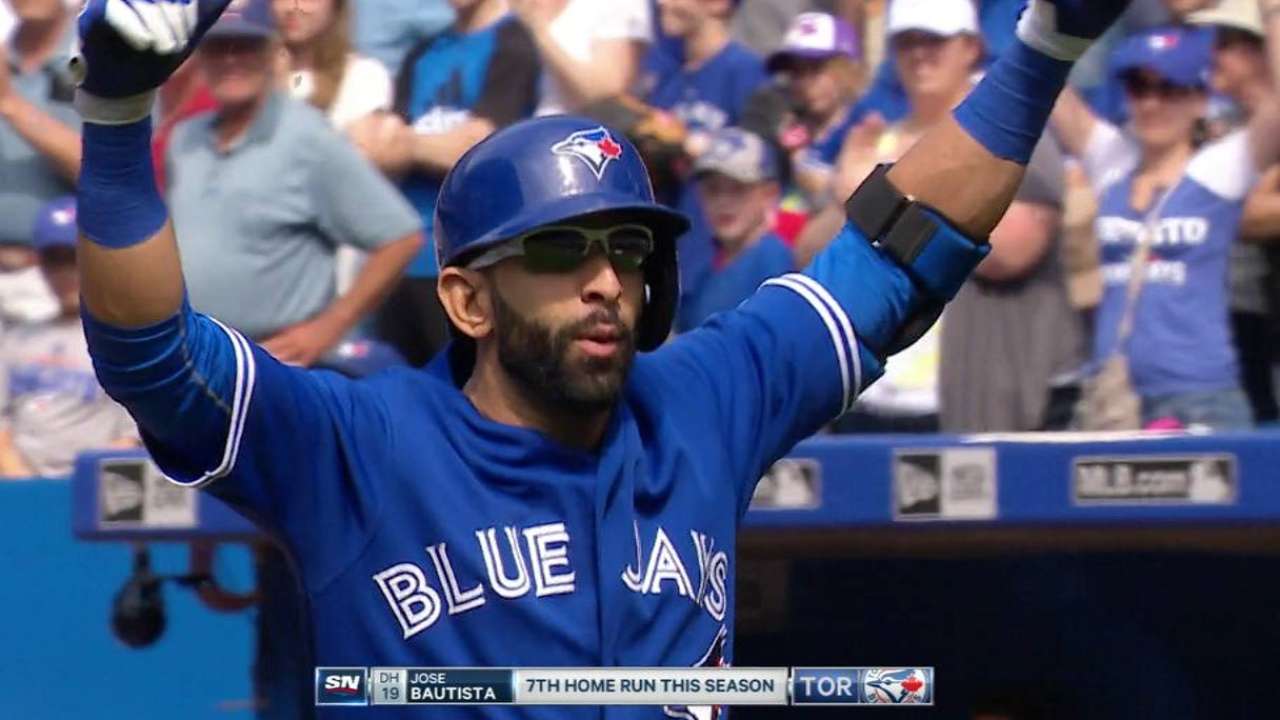 TORONTO -- He didn't give it a ringing endorsement, but the fact that Jose Bautista threw the ball from 40 feet on Monday was at least a small step forward in the star outfielder's recovery from a right shoulder strain.
"I can't be too pessimistic about it, but it's a work in progress" Bautista said following the Blue Jays' 10-6 win over the Angels on Monday, in which he went 3-for-4 with a two-run homer. "There's not really much to report on. Just a light throwing session, very short distance, very minimal effort, just trying to get the motion down. That'll start the progression and we'll see how it goes"
As evidenced by his seventh-inning blast that was measured at 461 feet by Statcast™, Bautista doesn't experience great discomfort when he swings. It's throwing that causes pain.
Bautista has been limited to a designated-hitter role since he sustained the injury in a home game against the Orioles on April 21.
The heavy-hitting right fielder has been undergoing treatment, but he's previously stated the healing process has been slowed by his continued presence in the lineup.
With injuries to Michael Saunders and Jose Reyes, the Blue Jays have resisted moving Bautista to the disabled list because his bat is badly needed. There's still no timetable for his return to the outfield.
Jamie Ross is an associate reporter for MLB.com. This story was not subject to the approval of Major League Baseball or its clubs.