After latest 'pen session, Tanaka nearing rehab
Yankees right-hander throws 29 pitches, could go on assignment Thursday
WASHINGTON -- Masahiro Tanaka threw 29 pitches in the bullpen on Monday at Nationals Park and is awaiting instructions concerning an upcoming Minor League rehabilitation assignment, which could begin on Thursday.
This marked the third bullpen session for Tanaka, who has been on the disabled list since April 29 with right wrist tendinitis and a right forearm strain. Double-A Trenton and Triple-A Scranton/Wilkes-Barre are both home on Thursday evening.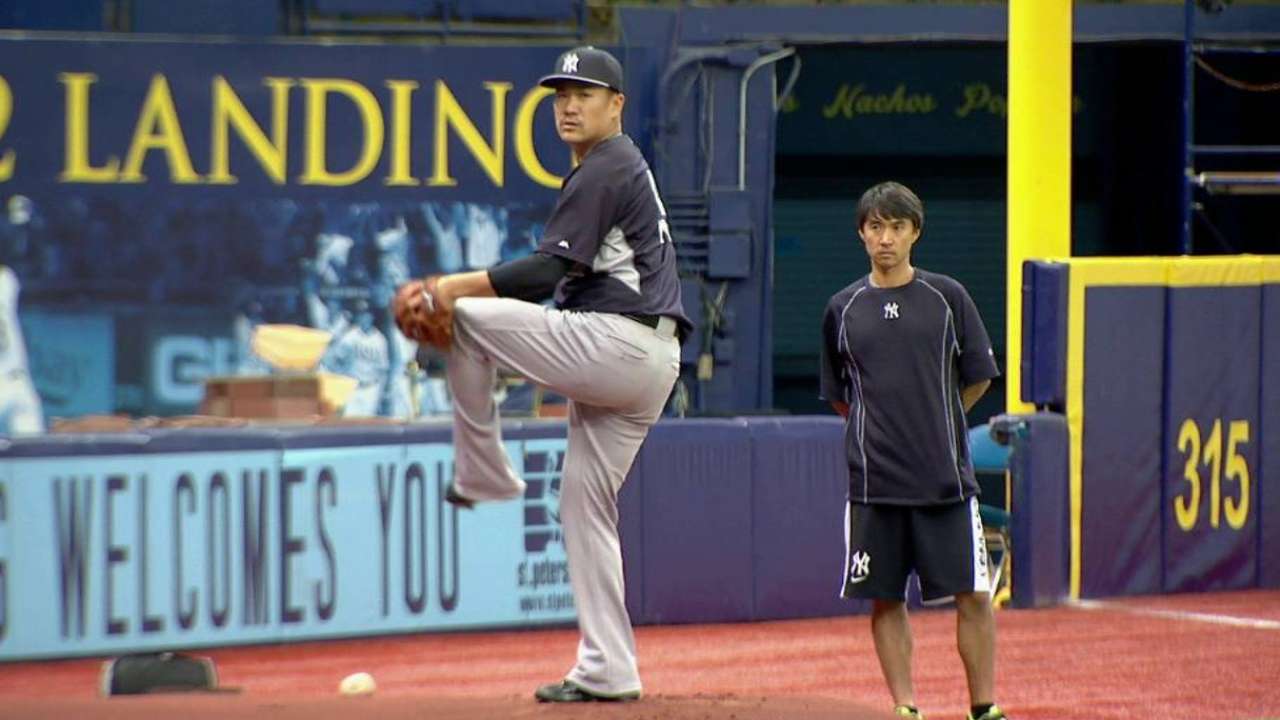 Tanaka's previous bullpen sessions were 30 and 35 pitches, respectively, and manager Joe Girardi said on Saturday that he was not certain if Tanaka would need more than one rehab start.
"I think you have to see where he's at and how many pitches he gets to," Girardi said. "The one thing you don't want is to have to be in a situation where he can only give you three or four innings."
The Yankees have talked about having Tanaka back on the big league mound at some point in June, but Girardi said they are not yet subscribing to a definite timetable.
Bryan Hoch is a reporter for MLB.com. This story was not subject to the approval of Major League Baseball or its clubs.