No place like home: Twins thriving at Target Field
Hunter gives new meaning to 'Dancing With the Stars' in postgame celebration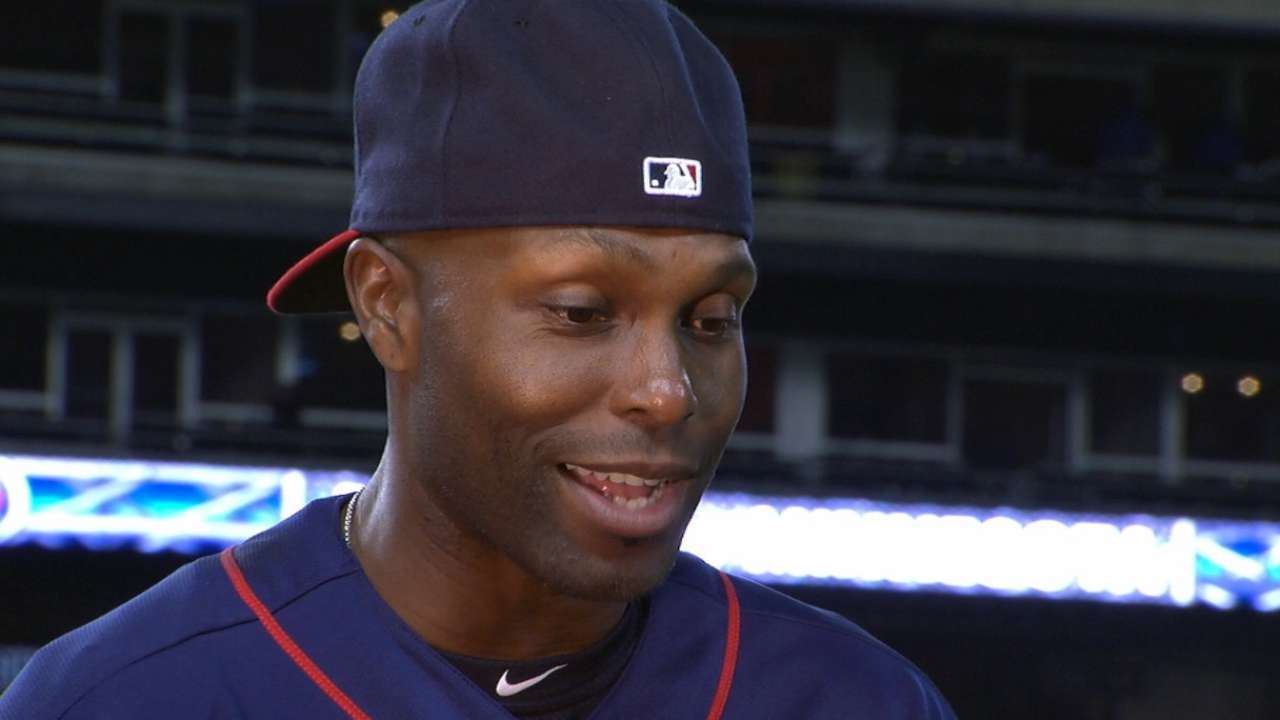 MINNEAPOLIS -- After a Twins win at Target Field, veteran outfielder Torii Hunter addresses his teammates from the middle of the clubhouse, and then the fun really starts. With two fog machines and music blaring, the player of the game is invited to the middle of the room and the dance party begins.
It's become a tradition for Minnesota early this season, and so far, it's been a regular occurrence, as the Twins have won 14 of 20 at home this year en route to a 21-17 record that has them among the biggest surprises in baseball so far.
After four years of struggles, including a 131-193 record at home over that span, Minnesota has been taking care of business at home, and Hunter believes he knows why.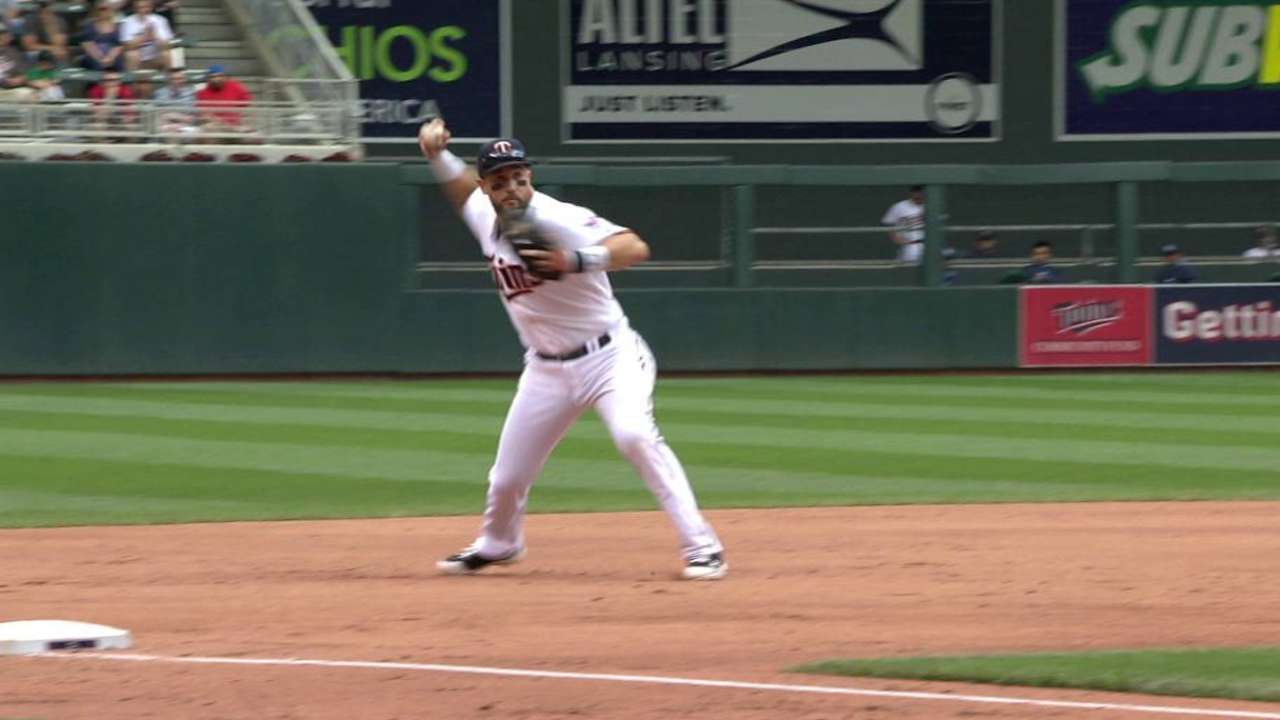 "It's just all positive energy, and when we come home, we feel good about it," Hunter said. "And also maybe the smoke that we have and laser show that we have every time we win here."
So while the Twins' hot start wasn't expected, especially after a 1-6 record over the first week, Hunter said he could sense the club was ready to take the next step, and it was a reason why he returned to Minnesota on a one-year deal after spending the past seven years with the Angels and Tigers.
"This definitely didn't surprise me," Hunter said. "I wanted to be here and this is where home is, the major reason is this team is good. I saw them when I was with the Tigers and they beat the heck out of us, and so I definitely think that this team is ready to go and ready to win."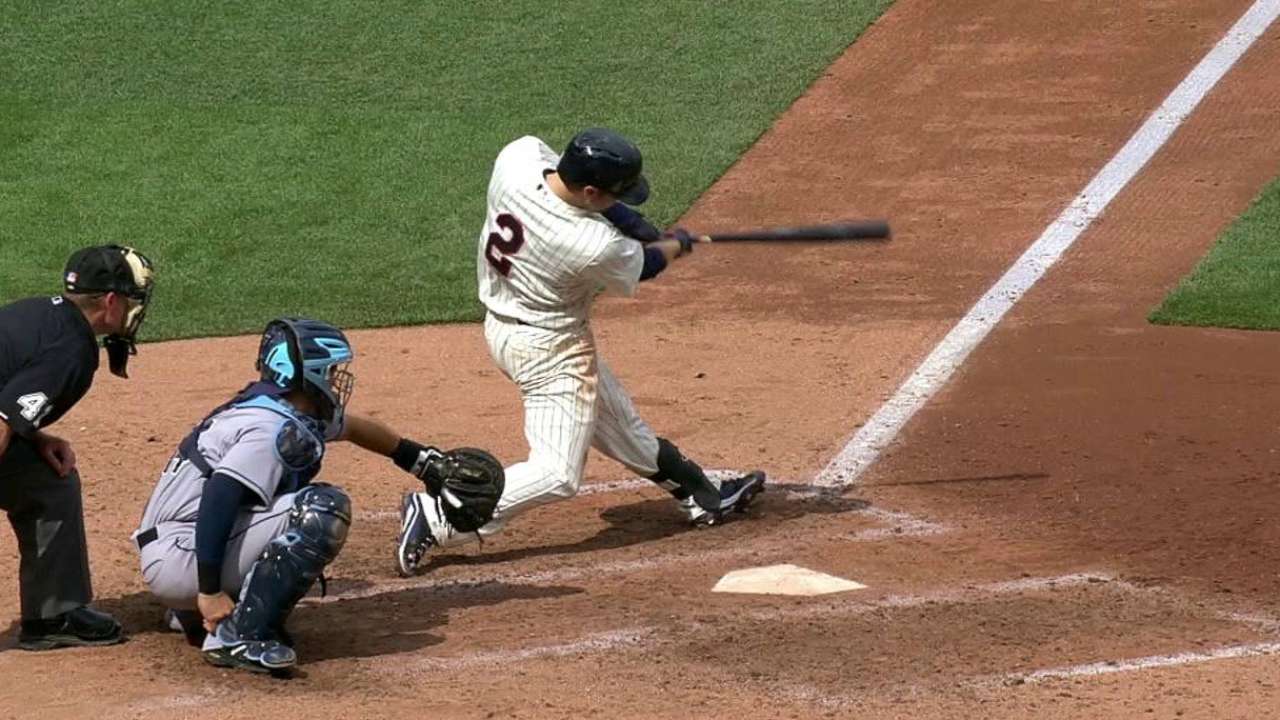 Manager Paul Molitor's calming influence has contrasted with the postgame dance parties thrown by his club after wins, but he can sense the players playing a bit looser this year.
"It's a combination of a little change in the dynamic of the feel out there thanks to the people like Torii and the development of some of the other guys into leaders," Molitor said. "It's combined with the fact we had a rough start to the season and we've played good baseball over the last month or so. And so if you have good leadership, you're performing well and you have a little feedback in the win column, that's going to produce a good atmosphere to be around."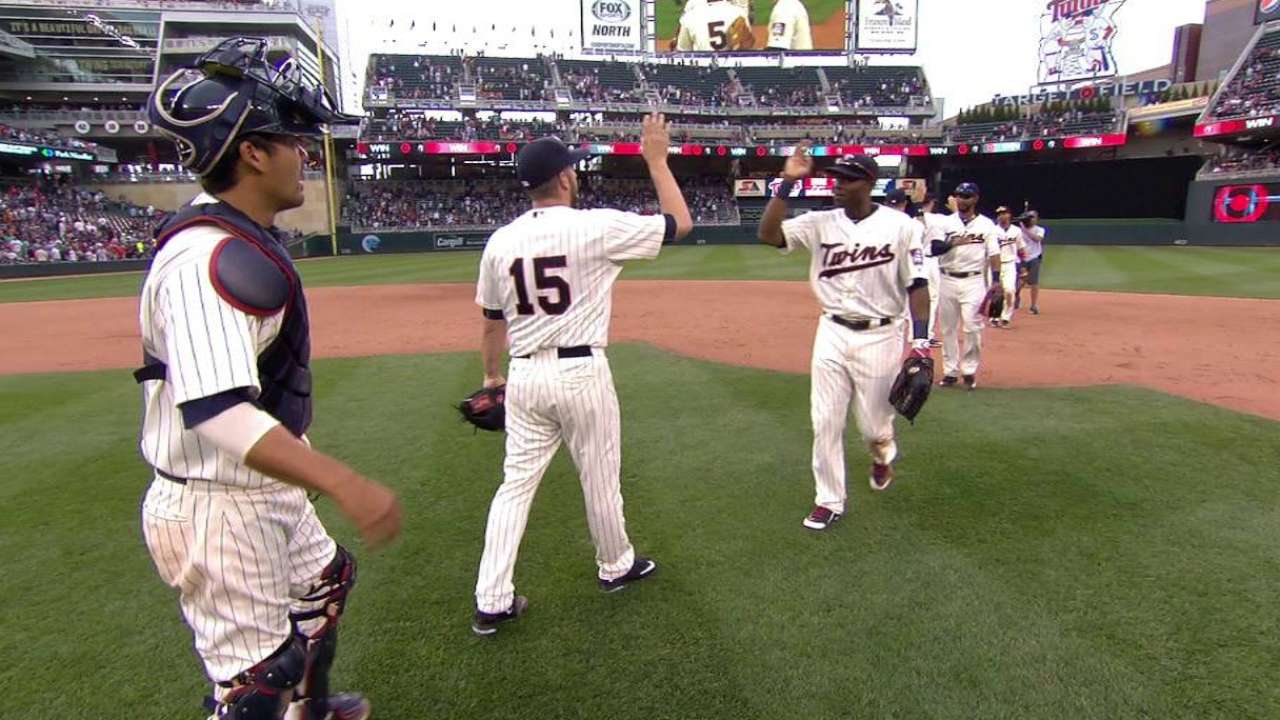 Like Hunter, Molitor isn't surprised to see the Twins playing well, as he likes the makeup of the club, though he noted it's still early in the season.
"I don't think surprised is the right word," Molitor said. "It's nice to be in this position at this stage. Obviously we have a lot of games to play. It's been a good trend, especially playing well at home."
And if that trend continues, there will be plenty more dance parties in the clubhouse after victories at Target Field.
Rhett Bollinger is a reporter for MLB.com. Read his blog, Bollinger Beat, follow him on Twitter @RhettBollinger and listen to his podcast. This story was not subject to the approval of Major League Baseball or its clubs.