MLB.com Columnist
Alyson Footer
Power Rankings: Preseason faves heating up
Nationals, Giants and Angels overcoming slow starts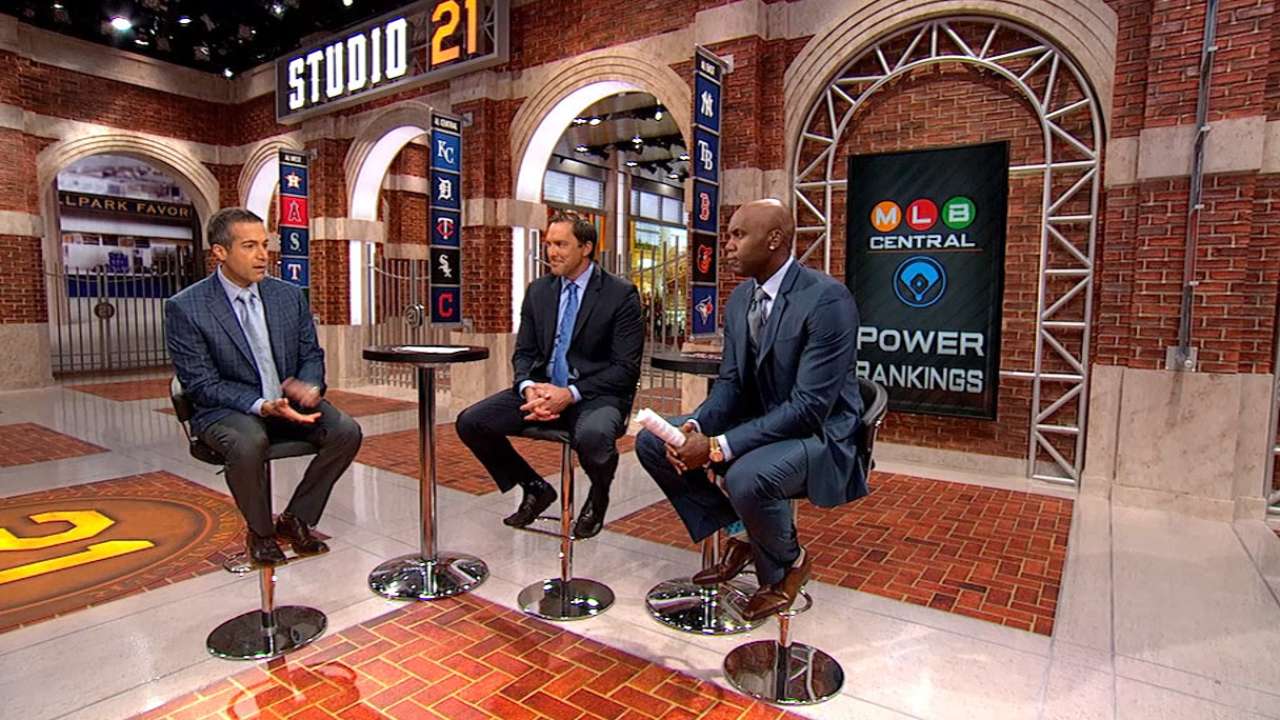 Things are starting to look a little more like we envisioned when this wacky season started.
Although the Yankees' dominance so far is still a little puzzling, other teams expected to be a bit more of a force than they were in the first month are starting to make noise. The Nationals, overwhelming favorites to win the National League East, are stalking the Mets, and the Giants, who sputtered miserably in the opening weeks, are now finding their groove, one that should be even more harmonious now that Hunter Pence is healthy and playing again.
The past week saw a second managerial dismissal, with Mike Redmond being asked to pack his bags after the Marlins were swept by the Braves. So while a 16-22 team is not normally a source of intrigue, it's safe to say we'll be keeping an eye on what the Marlins do from here.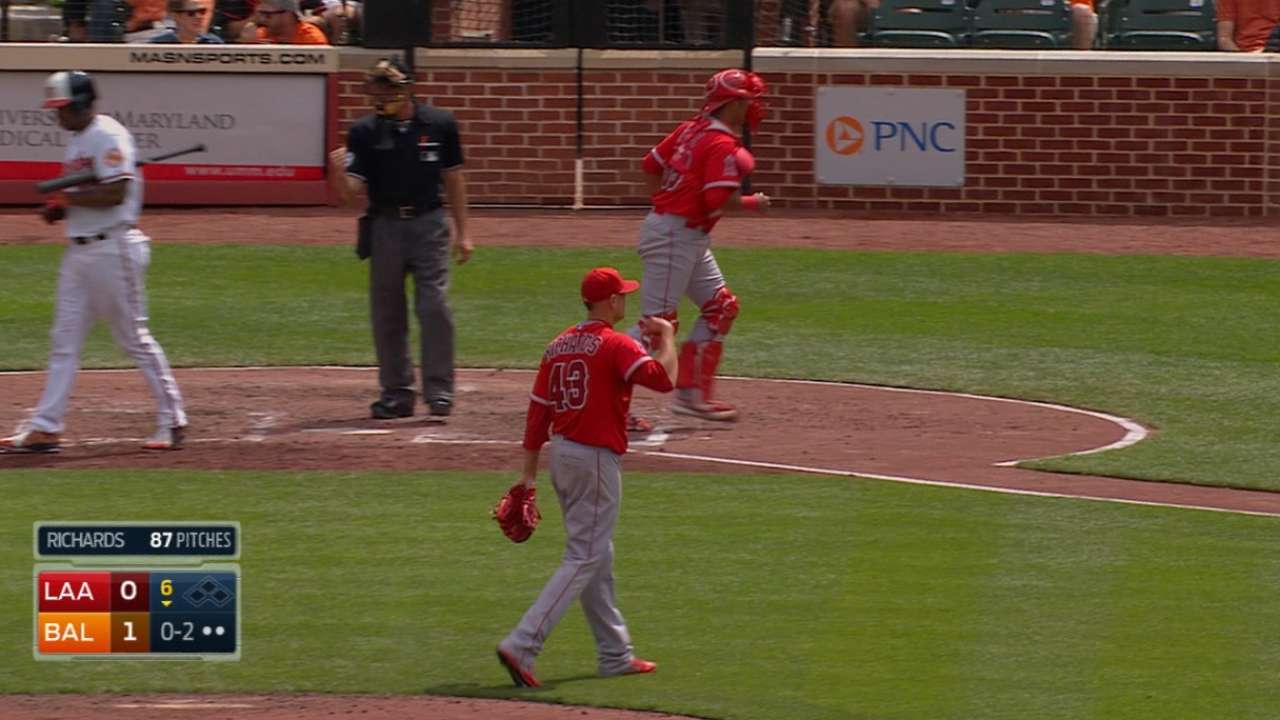 The top spots in our MLB.com Power Rankings presented by The All-New Chrysler 200 haven't changed a ton since last week, but there are several teams that are slowly making their way into the conversation.
Biggest jump: Angels. They're 11th this week, 18th last. They're won seven of their last 10 games and are now the second team in the AL West with a record over .500. A healthy Garrett Richards has been spectacular.
Biggest drop: Blue Jays. From 17th to 10th. They were swept in a four-game series by the Astros and have lost five in a row to drop to last place in the AL East. They still have plenty of power in their lineup, but timely hits have eluded them of late.
Our Top 5:
1. Dodgers: Timing, health and a little bit of luck have a lot to do with how a team fares over the course of a season, and the Dodgers, at this point, have had two of three working for them, while managing to plow through the schedule despite having health issues in most areas of the roster. Backups are picking up the slack while starters (namely, Yasiel Puig) are healing, and just as the bullpen was starting to struggle, they got their closer back. Kenley Jansen taking his rightful spot in the ninth inning should ease the workload among the relievers.
2. Cardinals: Here's what happens when you come out like gangbusters for the first five weeks of the season: you can lose a few games in a short amount of time and it's barely a blip in the standings. The Cardinals lost five of seven heading into their series finale with the Tigers on Sunday and were still comfortably in first place in the NL Central, with the second best record in baseball. Sunday's 2-1 win moved their division lead back to four games over the Cubs.
3. Tigers: Miguel Cabrera hit his 400th career homer last week, just another highlight in another ridiculous Miggy-like season that the Tigers slugger is putting together. Five Tigers hitters are batting over .300, and -- dare we say it? -- the bullpen is looking pretty good, too.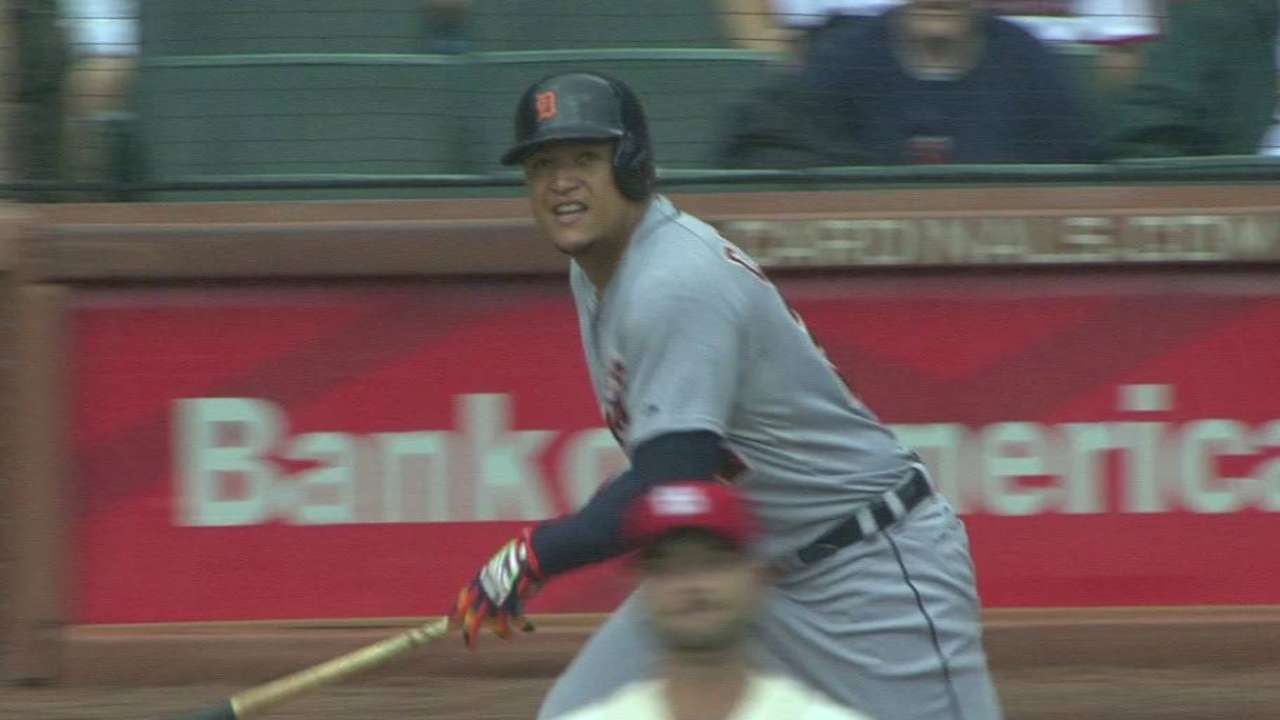 4. Royals: The Royals have played all season as if they've just picked up from last year's pennant run, but with the added weapon of a rejuvenated and seemingly healthy Edinson Volquez. The offense hasn't let up, either. Manager Ned Yost may be right -- this team could very well be better than last year's.
5. Nationals This is more of what we were expecting when we spent Spring Training salivating over this impenetrable rotation and beefy lineup. The Nats were awful when the season started. They're not anymore. They're 12-4 in May and 8-2 in the last 10 games. And Bryce Harper is so hot that even opposing fans are shouting "MVP" at him. In other words, the Nats are being the Nats.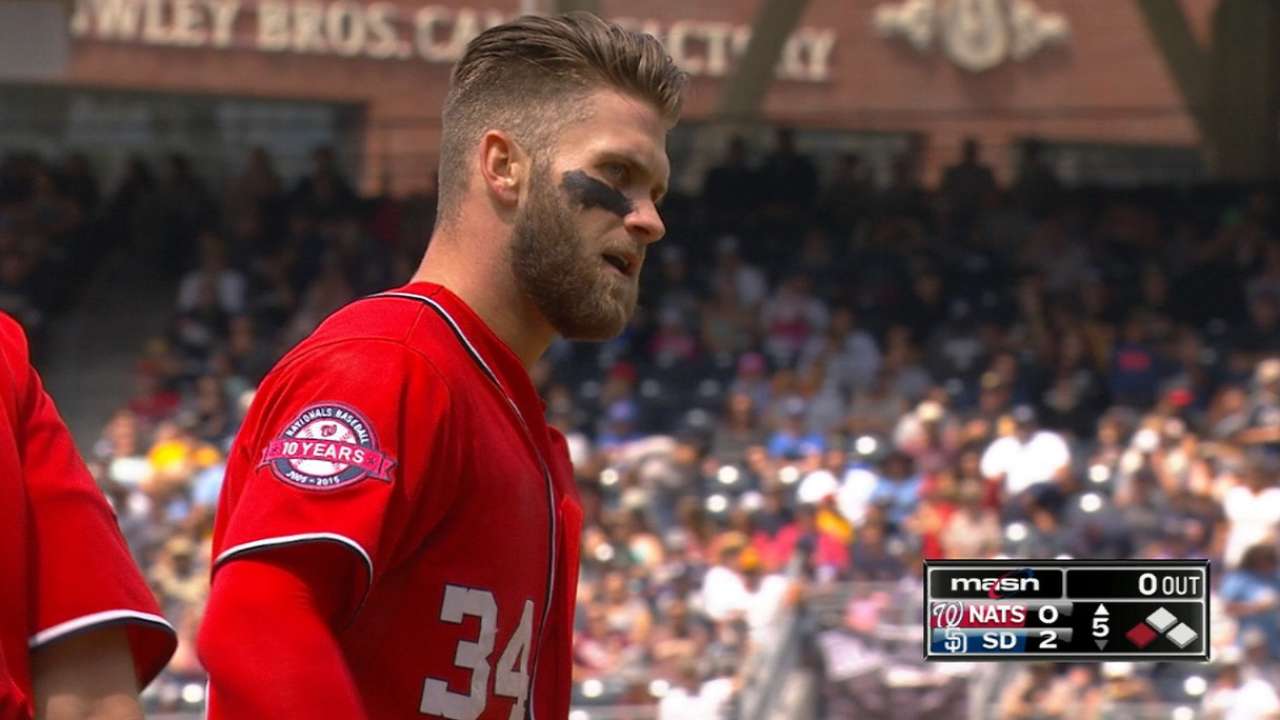 And the rest: 6. Astros (4th); 7. Cubs (12th); 8. Mets (7th); 9. Yankees (7th); 10. Twins (13th); 11. Angels (18th); 12. Rays (11th); 13. Red Sox (19th); 14. Padres (9th); 15. Giants (14th); 16. Pirates (NR); 17. Blue Jays (10th); 18. White Sox (NR); 19. Mariners (NR); 20. Orioles (16th)
Alyson Footer is a national correspondent for MLB.com. Follow her on Twitter @alysonfooter. This story was not subject to the approval of Major League Baseball or its clubs.