Statcast: McCutchen takes near-perfect route
Outfielder makes sliding catch, doubles up runner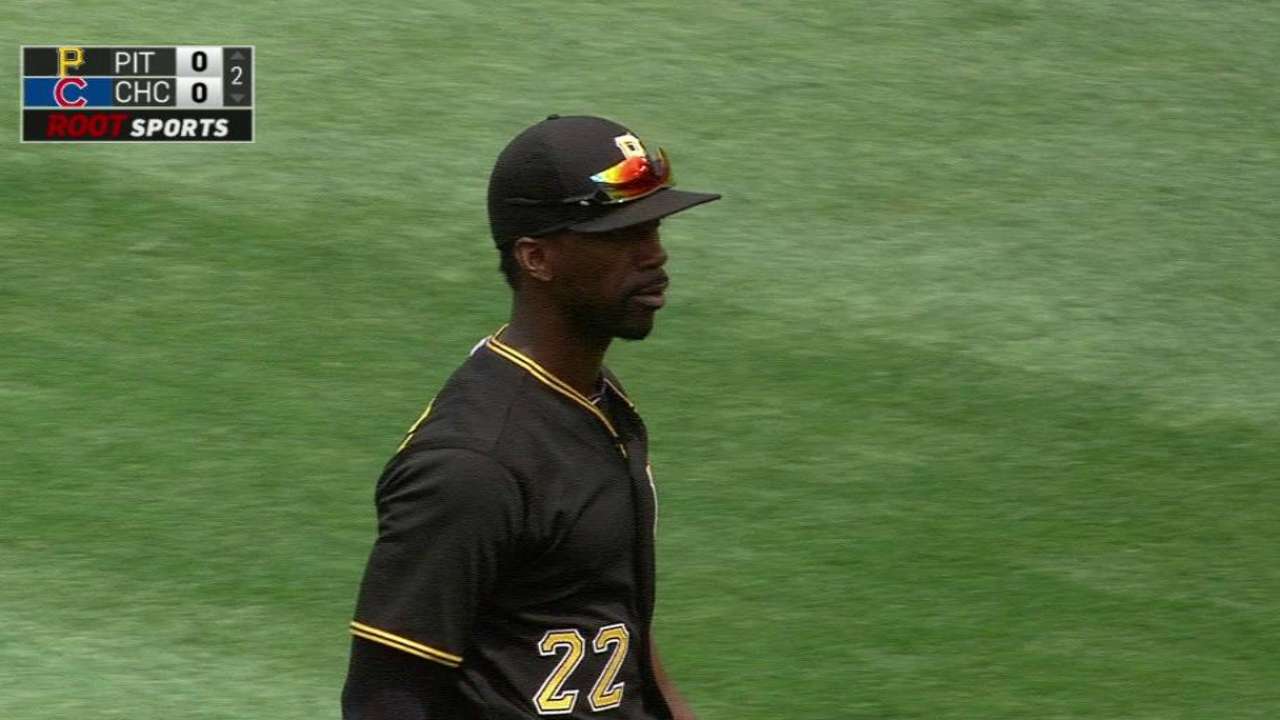 Former Gold Glove winner Andrew McCutchen made yet another highlight-reel play in the Pirates' 3-0 victory over the Cubs on Sunday, made possible only by taking a nearly perfect route to the ball.
No, really, it was almost perfect.
Statcast™ revealed that McCutchen logged a 99.2 percent route efficiency en route to making a sliding catch on Chris Coghlan's sinking fly ball to center field. Along with taking an almost direct path to the ball, McCutchen reached a top speed of 21 mph and covered a total distance of 82.1 feet on the play, including the slide.
As if that wasn't enough, McCutchen then jumped to his feet and fired a strike to first base to double off Cubs catcher Miguel Montero. Montero had widened his secondary lead to 11.582 feet after the pitch, then wandered just a bit too far off first base before trying to scramble back. He was ultimately thrown out by inches, despite reaching a top speed of 17.215 mph in his dash back to the base.
It's thanks to Statcast™ that McCutchen's catch on Sunday can now be compared using objective data to another one of his sprawling catches made earlier this month.
Back on May 2, McCutchen came sprinting in and made a diving catch to take a hit away from Cardinals second baseman Kolten Wong. He also turned in a 99.2 percent route efficiency on that play.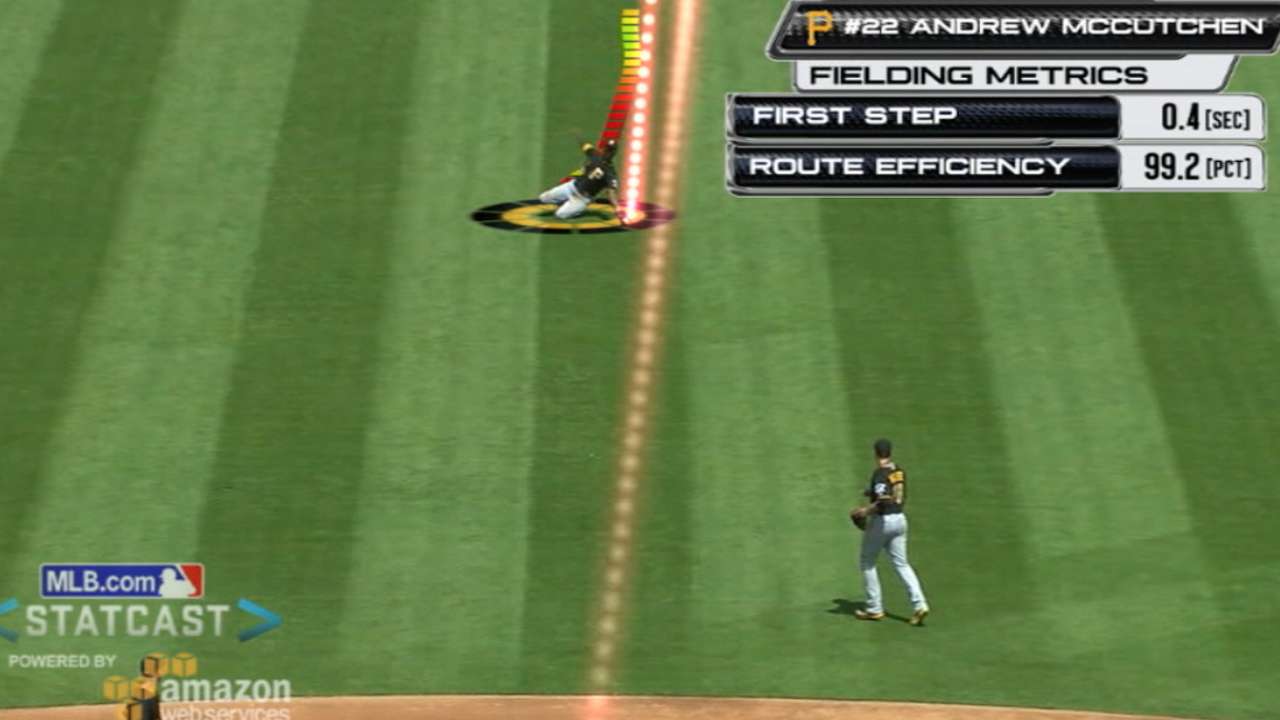 So what separates the two plays?
McCutchen reached a top speed of just 19.2 mph and covered only 58.6 feet in his robbery of Wong, compared to the 21 mph max speed and 82.1 feet he registered on Sunday.
He may not have even made Sunday's catch without kicking it into that extra gear this time around, let alone be in position to do so sliding feet-first, allowing him to then spring to his feet and complete the double play.
Paul Casella is a reporter for MLB.com. This story was not subject to the approval of Major League Baseball or its clubs.