Shutout central: Sunday slate filled with gems
Miller's near no-no, Volquez baffling Yanks among top performances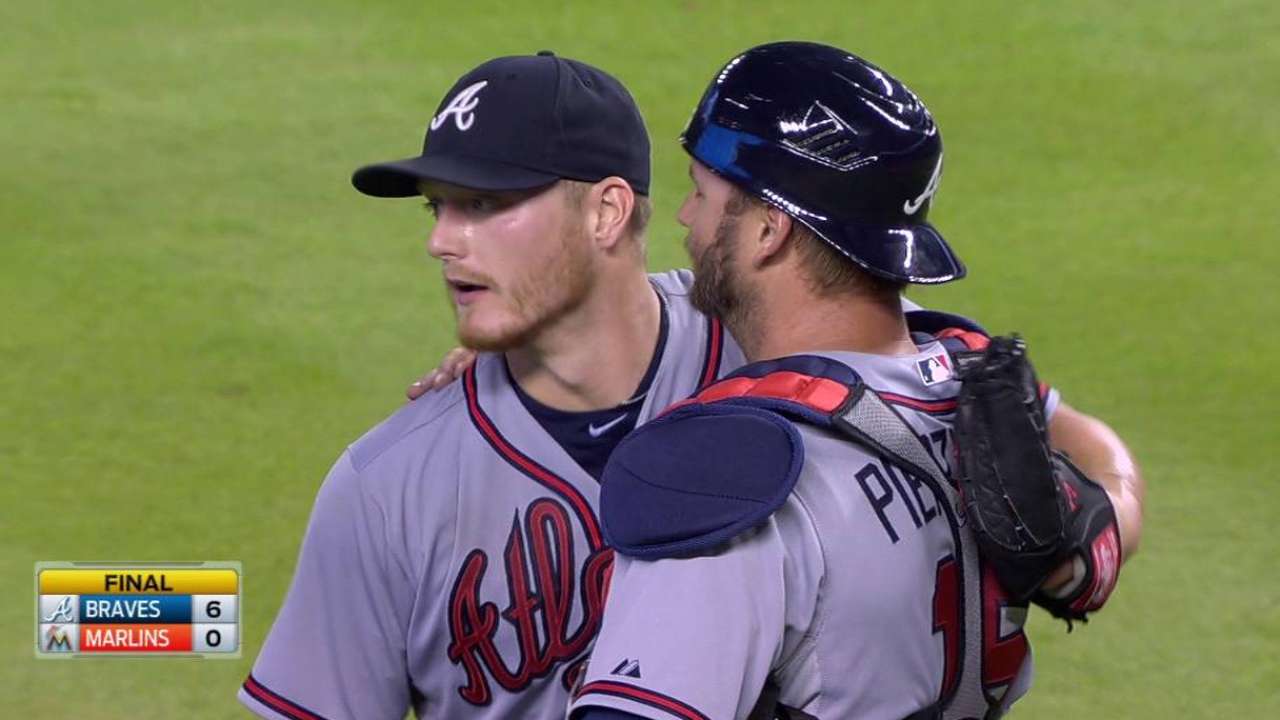 Exactly half of Sunday's 14 day games resulted in shutouts, marking just the ninth time in Major League history that seven or more teams blanked their opponent in the same day.
The record for most shutouts in a single day is eight, according to STATS, which happened on June 4, 1972.
As for Sunday's historic pitching dominance, Braves right-hander Shelby Miller led the way with a two-hit shutout against the Marlins. Miller came within one out of tossing the season's first no-hitter before yielding back-to-back two-out singles in the ninth inning.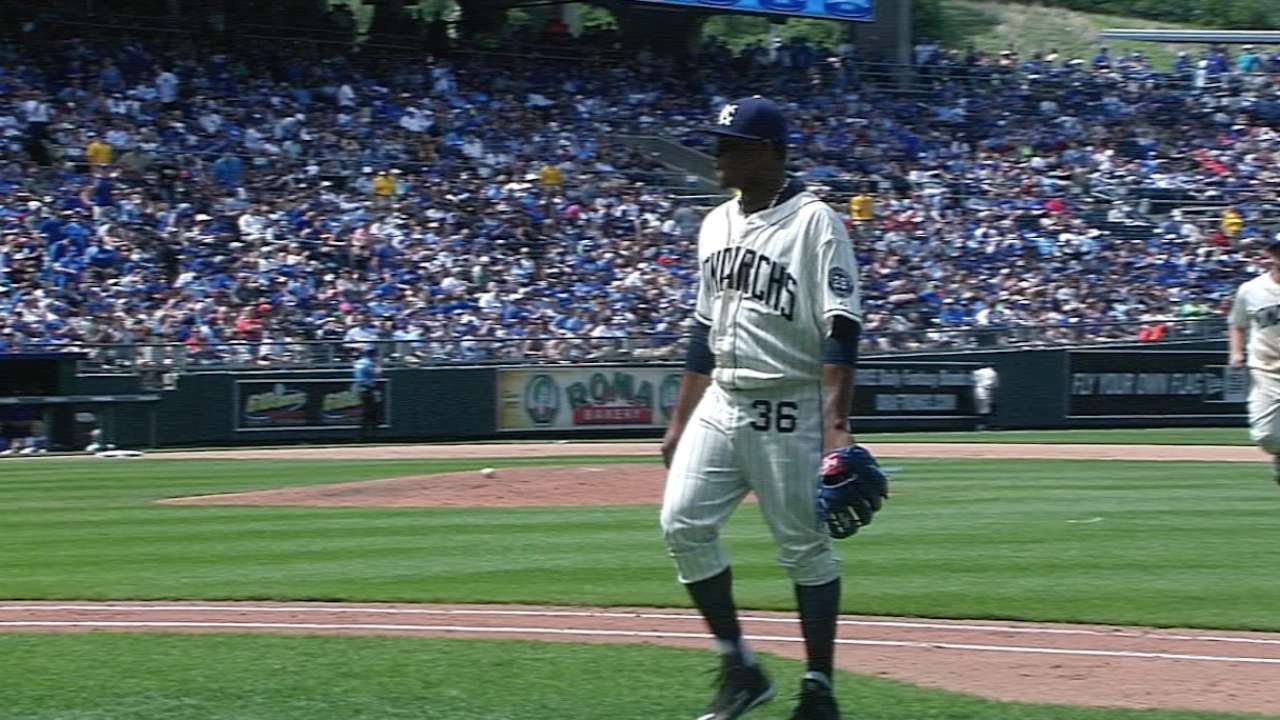 That was just one of five shutouts in the early afternoon games alone. The Phillies also blanked the Diamondbacks behind six strong innings from starter Sean O'Sullivan, the Royals shut out the Yankees after seven scoreless frames from starter Edinson Volquez, the Pirates silenced the Cubs' bats led by seven innings from A.J. Burnett and the O's kept the Angels off the scoreboard thanks to 7 1/3 stellar innings from right-hander Mike Wright in his Major League debut.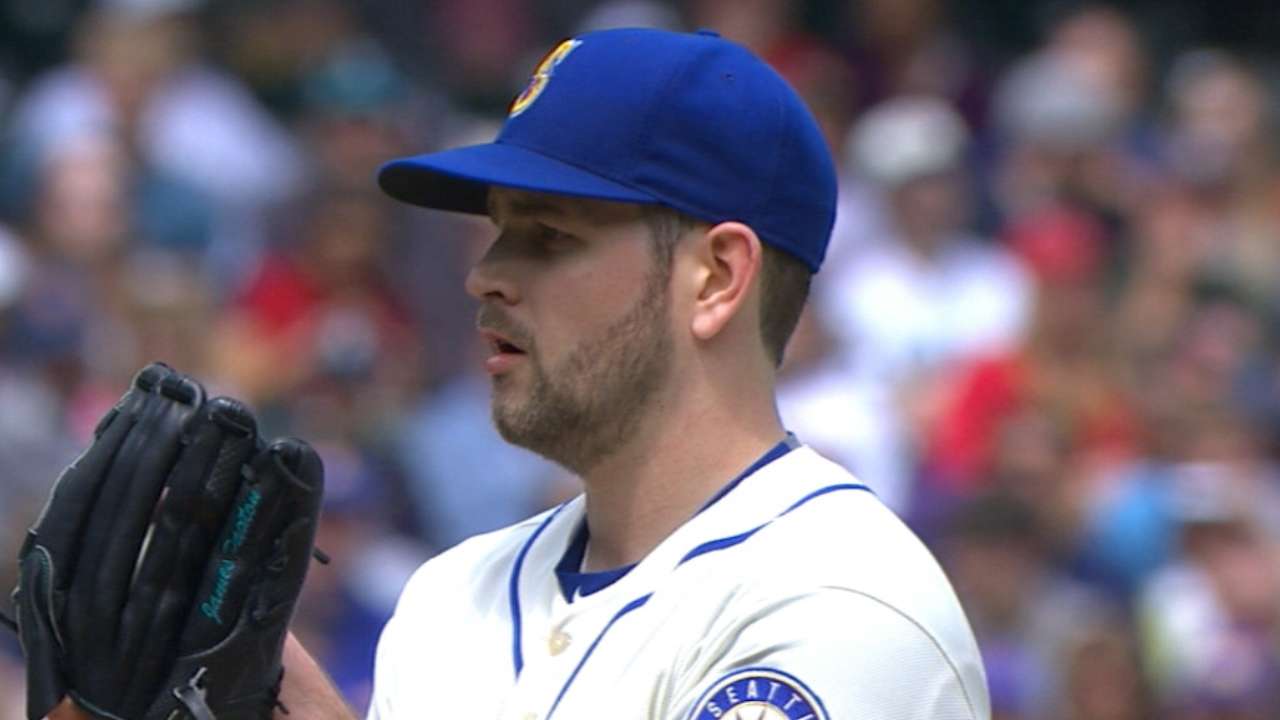 Moving on to the late afternoon slate, Mariners southpaw James Paxton twirled eight scoreless frames before the bullpen finished off a 5-0 victory over the Red Sox and Dodgers righty Mike Bolsinger continued his strong start to the season with six unblemished frames in an eventual 1-0 win against the Rockies.
It was the first day with at least seven shutouts since July 27, 2013. Aside from that day and the aforementioned eight-shutout slate in 1972, the only other days with at least seven shutouts in Major League history are Sept. 5, 2006; Aug. 26, 1968; May 24, 1964; May 14, 1944; Aug. 23, 1942 and Sept. 7, 1908.
The seven shutouts on Sunday brought the season total across the Majors to 76. Teams combined for 353 shutouts last season, the most since 1972 when teams were held scoreless 357 times.
Paul Casella is a reporter for MLB.com. This story was not subject to the approval of Major League Baseball or its clubs.