Wright steps up with solid outing in spot start
Knuckleballer allows three runs (two earned) in five innings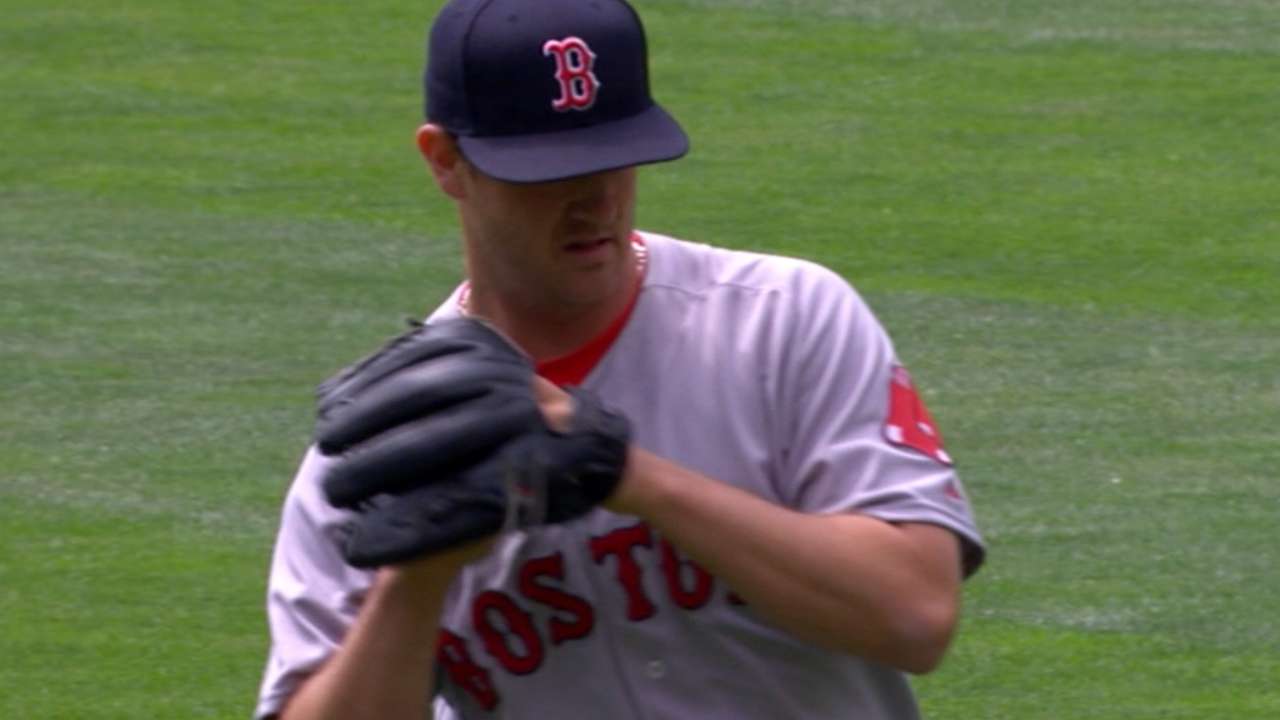 SEATTLE -- At the age of 30, Steven Wright might just be getting started. And as a knuckleballer, that's just fine.
Wright made his third Major League start on Sunday afternoon, and looked capable of being able to handle other opportunities as they come his way, even though he took a 5-0 loss to the Mariners.
This start for Wright happened because Justin Masterson is on the 15-day disabled list with right shoulder tendinitis. Wright took advantage by holding the Mariners to three runs (two earned) over five innings. The righty scattered five hits while walking one and striking out four.
"I'll be ready in a couple days," Wright said. "I threw about 85 pitches and I'm just ready for whatever [manager John Farrell] wants me to do, whether it's another start, going to the 'pen. For me it doesn't matter. I just have to go throw good knuckleballs over the plate and just hope for the best."
He threw plenty of good ones against the Mariners and Blake Swihart seemed pretty comfortable catching them.
"I like throwing to Blake. We've been on the same mindset as far as when to throw other pitches. Today I threw the one fastball to [Nelson] Cruz which I was glad I didn't have to shake to," Wright said. "I thought it was the right pitch because he's the type of guy I'm not going to throw a fastball. You basically have one shot to throw it and we were able to execute it. I feel real comfortable throwing to him."
Wright will likely get another chance on Saturday at Fenway Park against the Angels.
"I thought he threw a number of good knuckleballs," said Farrell. "Five innings, three runs, he keeps the game in check."
Ian Browne is a reporter for MLB.com. This story was not subject to the approval of Major League Baseball or its clubs.