Kendrick's solid May looking like resurgence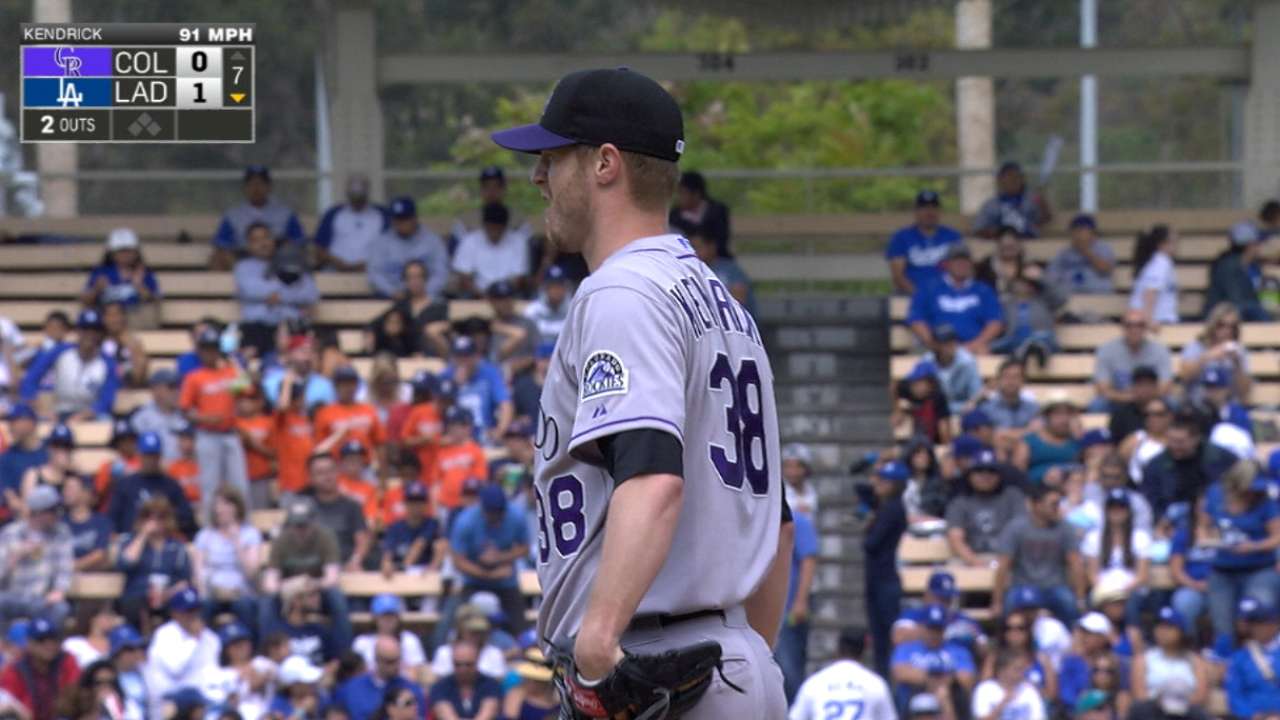 LOS ANGELES -- Right-hander Kyle Kendrick's April struggles helped drag the Rockies to the bottom of Major League starting-pitching stats. But his last two outings, including Sunday's seven solid innings in a 1-0 loss to the Dodgers, could be part of a resurgence.
Sunday's loss was the fifth passable-to-strong starter-type performance of the road trip. (On Wednesday, righty Christian Bergman replaced an injured Jordan Lyles in the second against the Angels and threw 5 1/3 one-run innings.) The Rockies still went 2-4, but it was the kind of pitching that could lead to a turnaround.
Kendrick began the trip with seven solid innings and two runs against the Angels in the Rockies' 5-2 loss on Tuesday. On Sunday, Kendrick held the Dodgers to three hits and pitched around five walks. The only run was on Yasmani Grandal's two-out RBI single with two on in the fourth.
Three of Kendrick's walks came in the sixth to help the Dodgers load the bases with two out. But he forced Andre Ethier into a line drive to center to escape with no runs.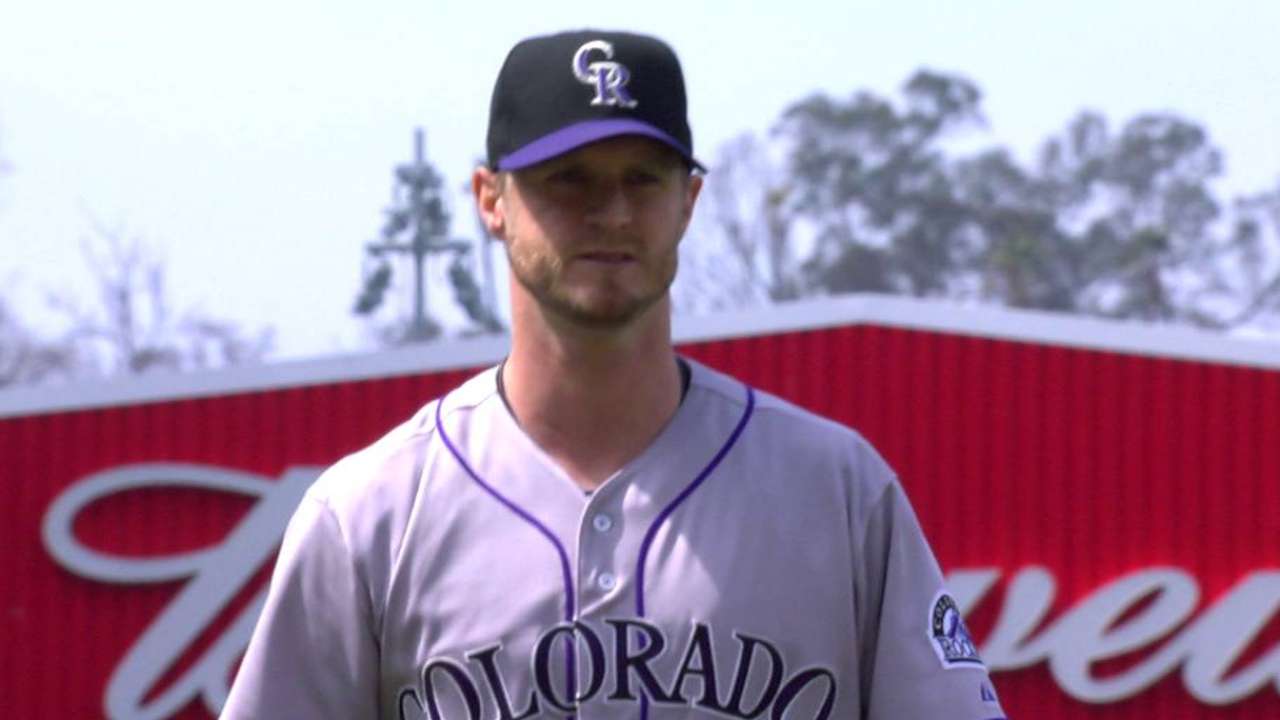 "A couple of times late, sixth and seventh innings, we could have gone with a matchup, but I felt he was really battling," Rockies manager Walt Weiss said. "He'd earned it. And he came through.
"When he's sinking the ball to the bottom of the zone, he makes the hitters hit the top of the ball. And being in good counts -- when you command your fastball, you're in good counts."
Could this be the beginning of a roll for Kendrick, who in his last two games has reduced his ERA 2.03 points to 6.70?
"I flushed April," Kendrick said. "Besides Opening Day [seven scoreless innings] it was not a good month, one of the worst in my career, for sure. I'm glad it's May. I'm feeling better throwing the ball."
Kendrick struck out one and forced nine groundball outs.
"He did what we expect him to do -- get some ground balls and had quick innings," Rockies third baseman Nolan Arenado said.
Thomas Harding is a reporter for MLB.com. Follow him on Twitter @harding_at_mlb, and like his Facebook page. This story was not subject to the approval of Major League Baseball or its clubs.