Wada to make 2015 debut Wednesday
Lefty 1-3 at Triple-A Iowa, slated to start against Padres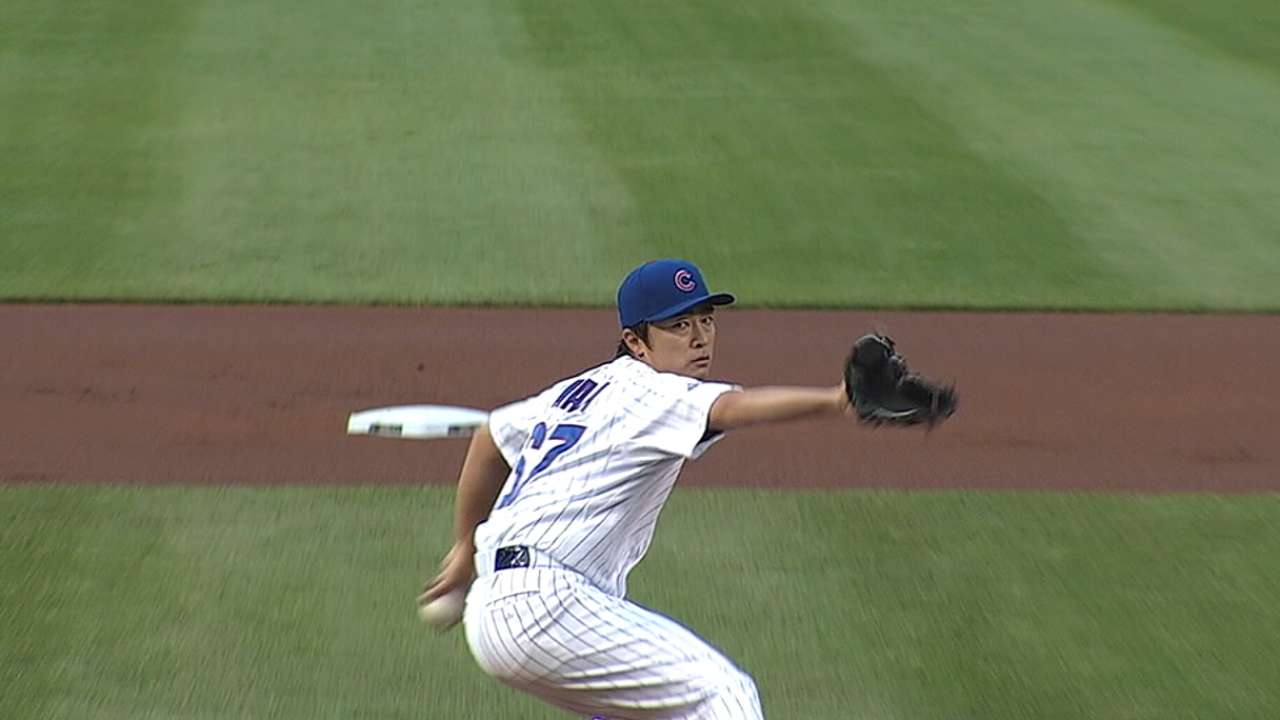 CHICAGO -- Left-hander Tsuyoshi Wada will join the Cubs' starting rotation and make his season debut Wednesday against the Padres while Travis Wood has moved to the bullpen.
Manager Joe Maddon made the announcement after the Cubs' 3-0 loss to the Pirates on Sunday. Wada has been rehabbing with Triple-A Iowa for a mild left groin strain after going on the disabled list March 27.
"Typically, he's not the hard thrower, but he has great action on his fastball," Maddon said. "He's throwing the ball extremely well. He feels great. I saw him last year vs. the Rays, and I liked him. I like guys who pitch top of the strike zone effectively, and he's one of those guys. Big ballpark out there [at Petco Park], where fly balls can be run down, so it can be a nice matchup."
The Cubs have yet to announce a corresponding move. Jason Hammel will start on Tuesday and Kyle Hendricks will take the mound Thursday against the Padres during the three-game series.
Wada was 1-3 with a 2.86 ERA in six starts at Triple-A Iowa. He allowed a run and struck out six in seven innings in his last start Thursday against Nashville. Last season as a rookie, Wada went 4-4 with a 3.25 ERA in 13 starts with the Cubs.
Wood (2-2, 5.45 ERA) said he accepts his move to the bullpen because he wants to help the team. He earned his first career save in a 4-1 Cubs victory against the Pirates on Saturday.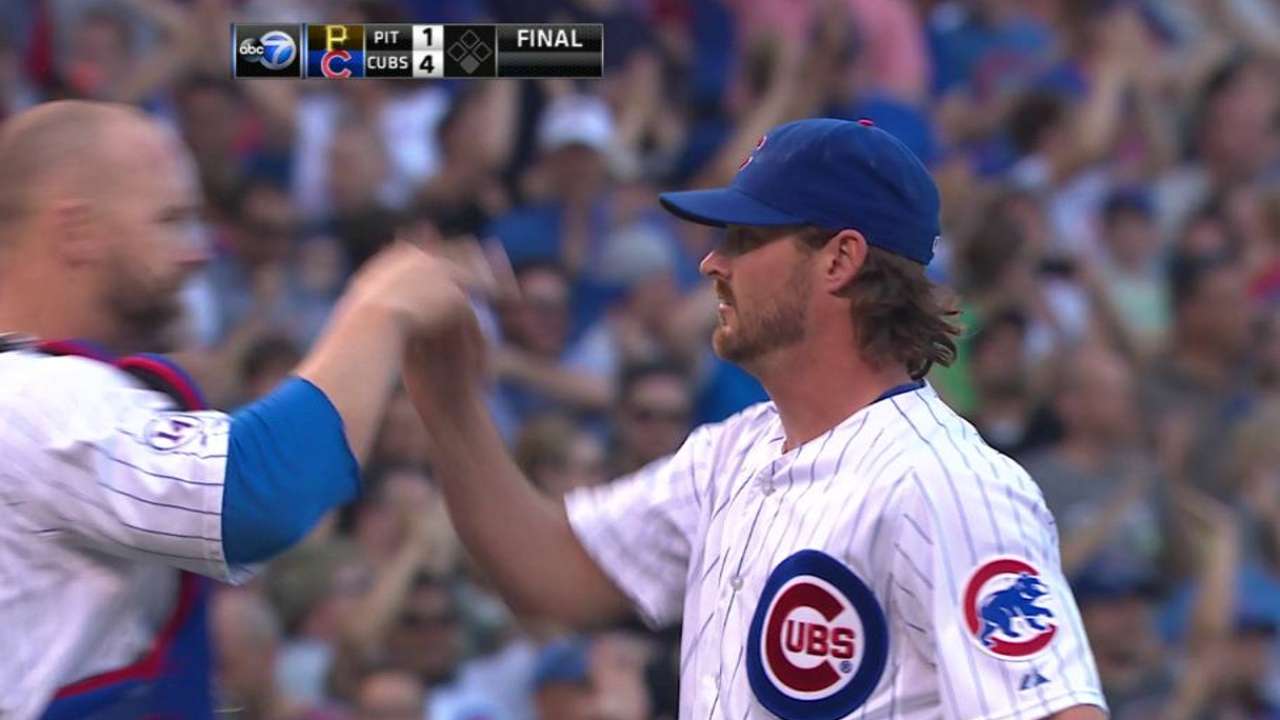 "We're in a situation where we have a guy coming back who's ready to go," starting pitcher Jake Arrieta said about Wada. "Travis is willing and able to take on any role that they throw at him."
Extra bases:
• Infielder Tommy La Stella tweaked his side in Sunday's game for Double-A Tennessee during a rehab assignment and will return to Chicago to be examined. He was hit by a pitch and departed Sunday's game against Jackson. He has been on the disabled list since April 9 for right rib cage inflammation.
• The Cubs were shut out for the second time this season. The other time was Opening Night on April 5 against the Cardinals.
• The Cubs extended their season-long streak to eight games without an error on Sunday.
Sarah Trotto is a contributor to MLB.com. This story was not subject to the approval of Major League Baseball or its clubs.