Royals, Yanks honor Negro Leagues, Banks
Kansas City dons Monarchs uniforms; both clubs wear patches saluting Hall of Famer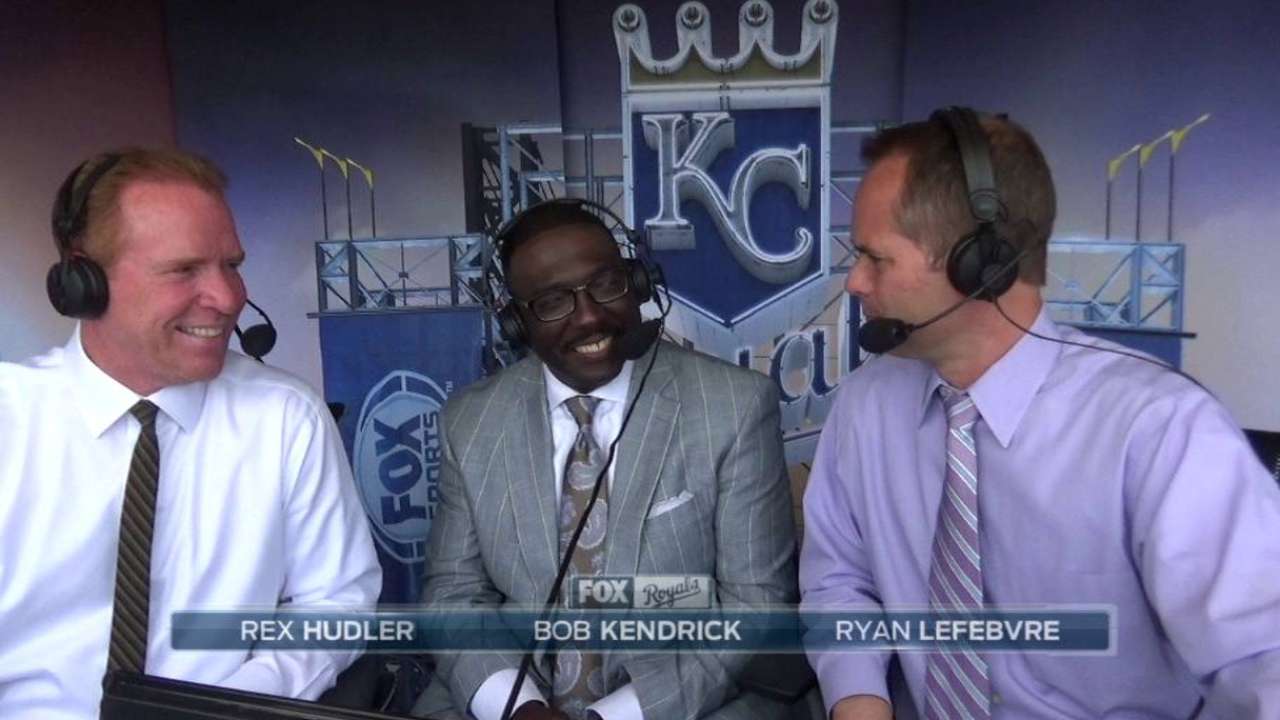 KANSAS CITY -- As far as the Royals are concerned, they'd like to wear the throwback uniforms all the time if it leads to wins like Sunday's 6-0 victory against the Yankees.
To honor the Negro Leagues, the Royals donned uniforms replicating the ones worn by the 1953 Kansas City Monarchs. Both the Royals and the Yankees also wore patches saluting the late Ernie Banks -- the patches included the No. 28, which Banks wore that season with the Monarchs.
Royals right-hander Edinson Volquez loved the uniforms -- and why not after he threw seven scoreless innings?
"I love them!" Volquez said. "They're great. We got a win with them. I think I'll keep mine."
Actually, the uniforms will be auctioned off to benefit the Negro Leagues Baseball Museum in Kansas City.
Royals outfielder Jarrod Dyson was especially happy to don the Monarchs uniform.
"This is the first time I've played on one of these days," Dyson said. "So it was pretty cool. And it's a great way to honor the Negro Leagues."
Yankees manager Joe Girardi, who played for the Cubs, also was honored to be able to salute Banks.
"[But] the one thing I'm happy about is that we're not playing two today," Girardi said. "That I would not want to do, and that was Ernie's favorite saying.
"He was always very humble, very gracious. He would talk to all of us when he came in the clubhouse. He always had an excitement for the game. As a kid, I grew up watching him, so it was a thrill for me really to be able to become friends with him and be able to be around him.
"He would ask you about your family all the time. He always encouraged me to go back to school for a master's or something. I'd say, 'Ernie, I've had enough.' I loved being around him."
Jeffrey Flanagan is a reporter for MLB.com. Follow him on Twitter at @FlannyMLB. This story was not subject to the approval of Major League Baseball or its clubs.