Shark victorious in return to Oakland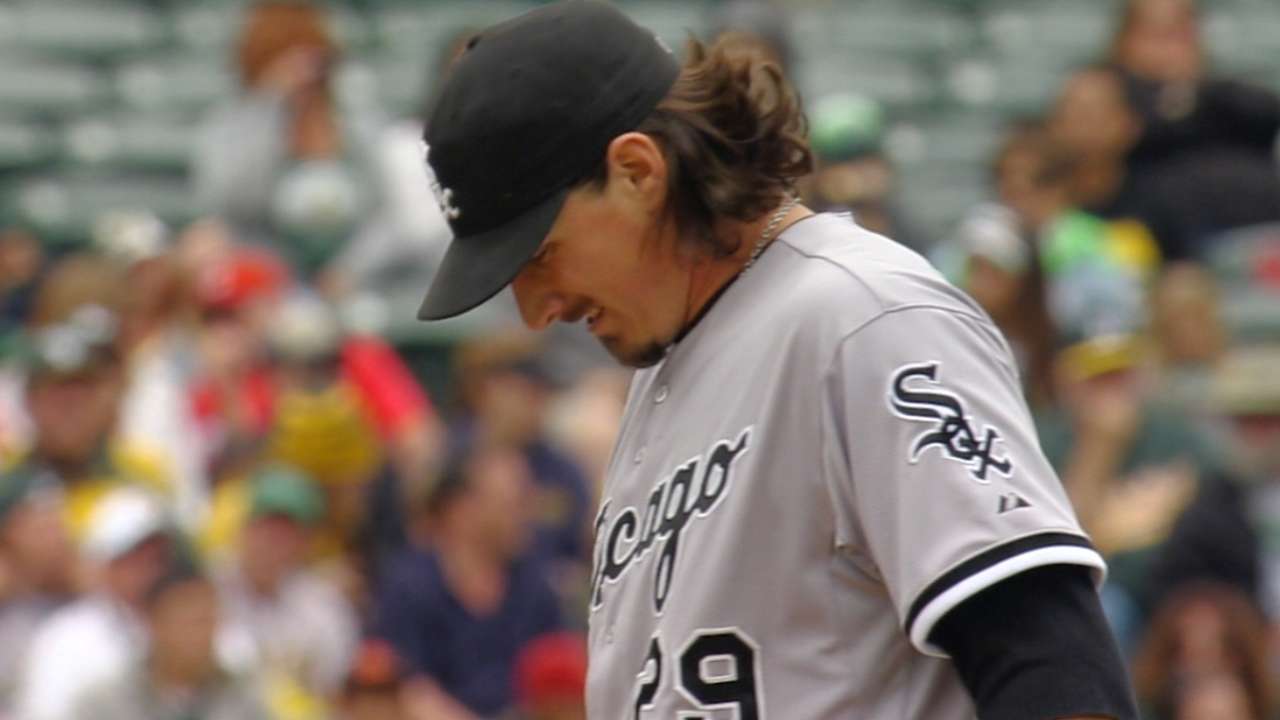 OAKLAND -- Jeff Samardzija's start against the A's on Sunday carried a little extra meaning for 33,195 at the Coliseum.
It was the Shark's first start against his former team, which dealt for him midway last year in an October-minded trade.
Samardzija fared well in the 7-3 win. He finished eight innings, allowing three runs on eight hits and three walks while striking out five.
"I have the utmost respect for those guys over there," said Samardzija, who was part of a five-player trade to the White Sox in the offseason. "I've never seen a team play so hard every day. They come to play, they're professionals, and I loved being a part of it.
"So I knew I had to come in and have good stuff today and they were going to come at me. They swung at my heater early and I had to make some adjustments. They played hard, as I expected."
Samardzija (3-2, 4.58 ERA) looked better the more pitches he threw and his 120 were his most this season. Samardzija's biggest mistake was Max Muncy's homer in the fourth on an 0-2 count.
The Shark was at 112 pitches after the seventh frame, but manager Robin Ventura had no intention to relieve him.
"He's always been a high-pitch guy," Ventura said. "I think as the game went along you're looking at him as just getting sharper. You understand he's been there. I think he thrives on it somewhat. It was easy to have him go back out there. You can go hitter to hitter, but he seems to thrive on that."
Willie Bans is a contributor to MLB.com. This story was not subject to the approval of Major League Baseball or its clubs.