Muncy hits his first Major League home run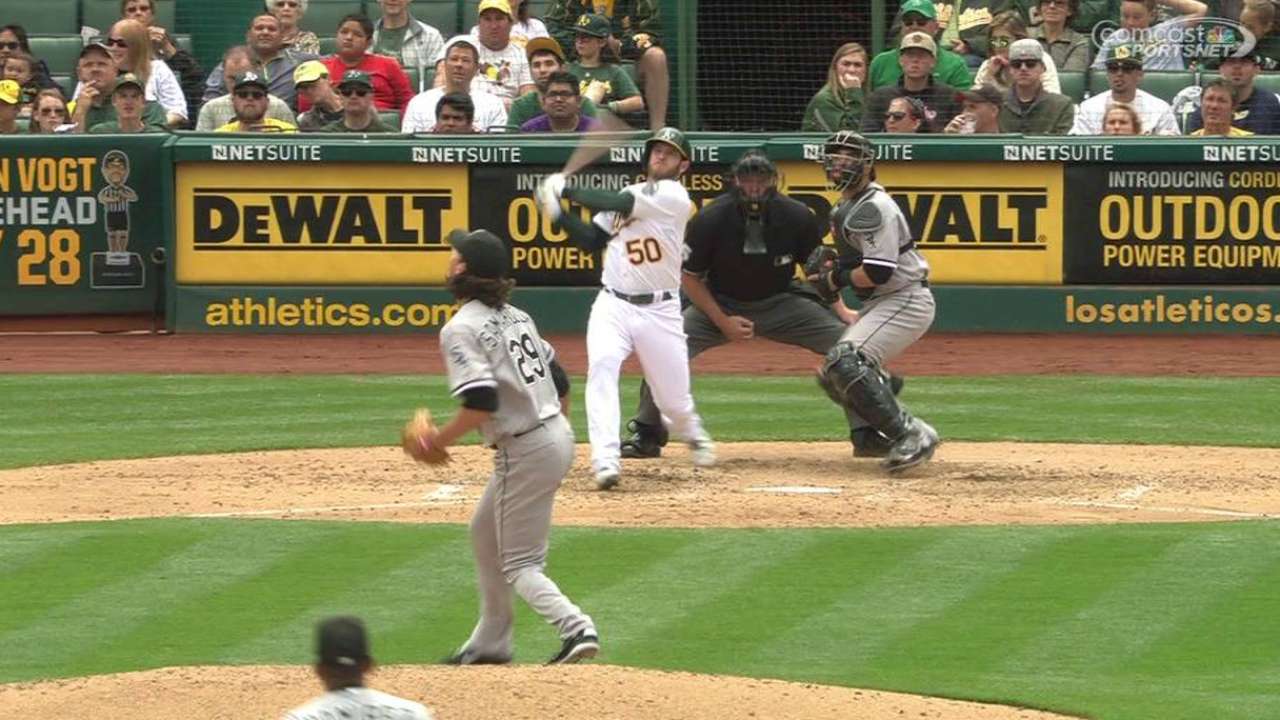 OAKLAND -- Max Muncy might have been the only one to crack a smile Sunday in the A's clubhouse after they dropped a 7-3 contest to the White Sox, running their losing streak to four games.
The reason? The 24-year-old recorded the first home run of his MLB career, a two-run shot off Jeff Samardzija to right-center in the fourth inning.
"Unfortunately, we didn't get the win," Muncy said. "But that was a pretty special moment for me. I'll definitely always remember that."
Hitting your first home run against a power pitcher like Samardzija -- who finished eight solid innings on Sunday -- is no small feat. It's too bad that no one tracked down the ball for him, though.
"It's probably still sitting out there beyond the wall right now," Muncy said with a wry smile.
Muncy's blast gave Oakland a short-lived 2-1 lead. In a problem that's plagued them all year, the A's couldn't record a shutdown inning.
The next frame, Oakland's defense and command issues for Scott Kazmir allowed the White Sox to take a 5-2 lead. Oakland never threatened to reclaim the lead the rest of the way.
Now that Ike Davis has been placed on the disabled list with a left quadriceps strain, Muncy figures to be seeing a lot more action at first base in the near future. While he'll likely be splitting time with Mark Canha at the position, Muncy said it felt good to get the first one under his belt.
"It probably does set me up nicely," Muncy said. "Obviously, I want to be playing. But I hate to see people go down, especially people like Ike who I have lot of respect for."
Alex Espinoza is a contributor to MLB.com. This story was not subject to the approval of Major League Baseball or its clubs.