Casilla posts ninth save with immaculate inning
Closer strikes out three on nine pitches in finale against Reds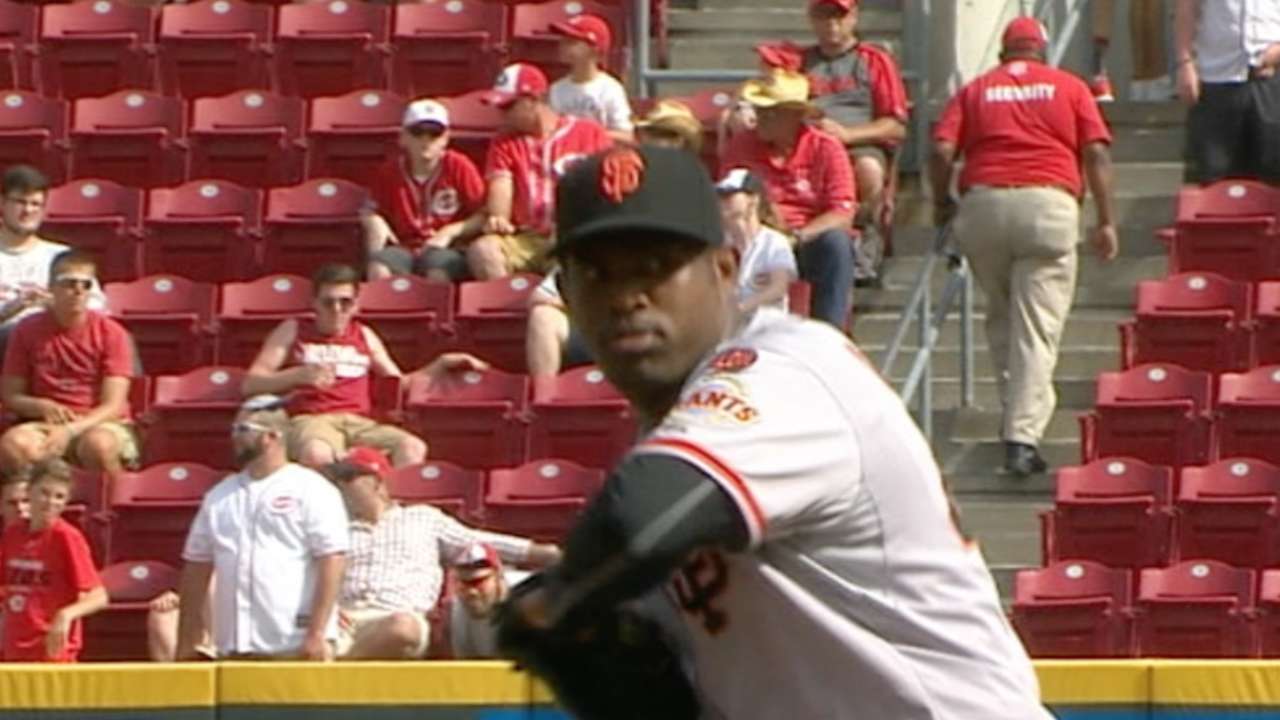 CINCINNATI -- Giants closer Santiago Casilla put away Sunday's 9-8 victory over the Reds at Great American Ball Park with a perfect ninth inning -- in fact, an "immaculate" one.
Casilla needed just nine pitches to strike out Marlon Byrd, Brandon Phillips, and Jay Bruce to end the game. Entire seasons have passed without a pitcher fanning three batters on nine pitches, although it happened seven times in 2014, according to Baseball Almanac.
"Casilla, what a job," San Francisco manager Bruce Bochy said, "and it's been a while since he's been out there [May 10]. He was really locked in."
Casilla is 9-for-11 in save opportunities this season. The 34-year-old right-hander (4-0, 1.76 ERA), has struck out 14 in 15 1/3 innings.
Baseball Almanac lists 79 previous immaculate innings, including one by Milwaukee's Mike Fiers earlier this season, on May 7. It has happened in the ninth inning 15 times.
Andy Call is a contributor to MLB.com. This story was not subject to the approval of Major League Baseball or its clubs.