Rasmus stings ex-team with go-ahead dinger
Astros outfielder takes Buehrle's first-pitch offering to upper-deck seats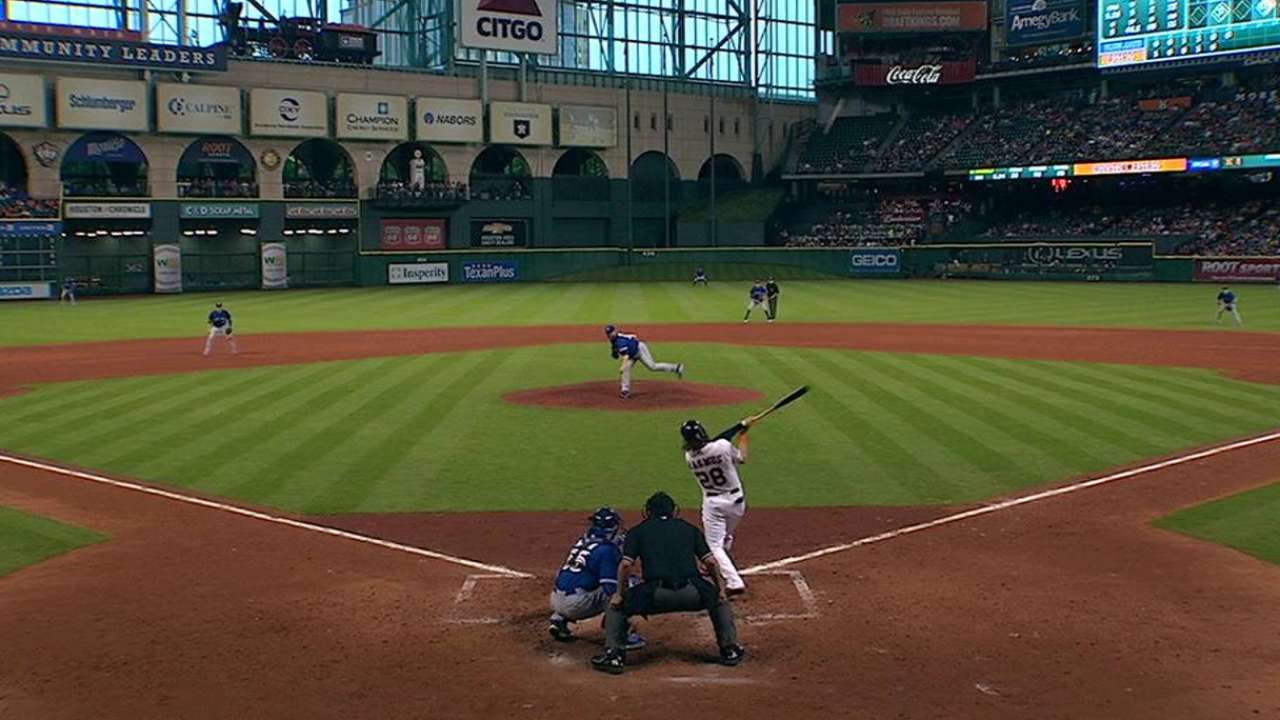 HOUSTON -- Colby Rasmus' stay with Toronto did not end well last year. So hitting a go-ahead home run off Mark Buehrle on Sunday in the Astros' 4-2 win over the Blue Jays was satisfying for the left fielder.
"There's a little something to it," Rasmus said. "It definitely felt good, the way things ended last year. But I was more happy to help my team than trying to do something against them [Blue Jays]. My focus is more on trying to help my team win."
Rasmus' seventh home run of the season gave the Astros a 3-2 lead in the sixth inning. The homer landed in the upper deck of right field.
"I've faced Buehrle before, and he hung me a changeup, middle in, and I was able to hit it out," Rasmus said.
Rasmus' homer came on the first pitch of the at-bat. Entering Sunday, Rasmus was hitting .455 (5-for-11) on first pitches this season.
Home runs by Rasmus and Luis Valbuena helped Collin McHugh (5-1) get the win.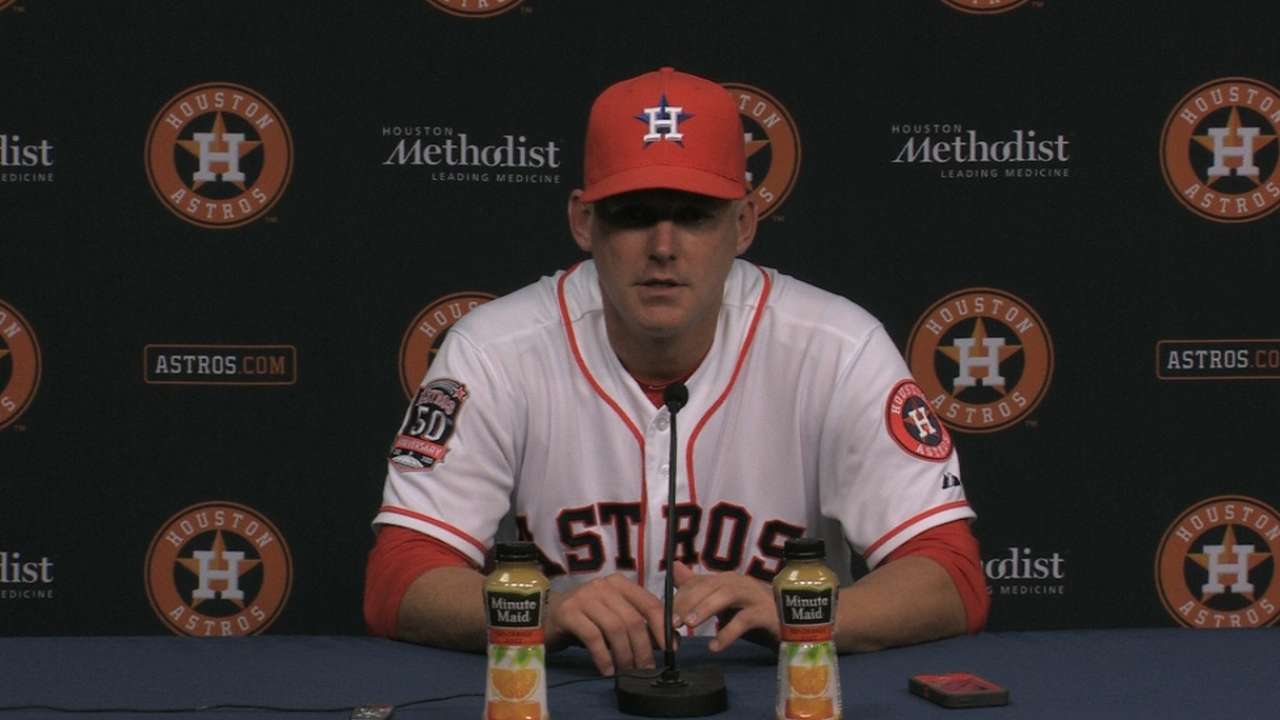 "He's steady. He knows what you're going to get out of him," McHugh said of Rasmus, who signed with the Astros in the offseason as a free agent. "We call him Skinny Pop. He's got a lot of power. He has a good approach to the plate. Gets his pitch and doesn't miss it too often.
"As far as additions we've made to this team, he's one of a number of guys who have made it a really good atmosphere around here and they fit in really well."
At Toronto last year, Rasmus did not play much in the final month despite being healthy.
"Here, it feels great," Rasmus said. "Everybody feels appreciated here, which is a good thing. Young guys to the older guys."
Richard Dean is a contributor to MLB.com. This story was not subject to the approval of Major League Baseball or its clubs.