Timely hits missing for Blue Jays in Houston
Toronto tips cap to Astros after finale of rocky road trip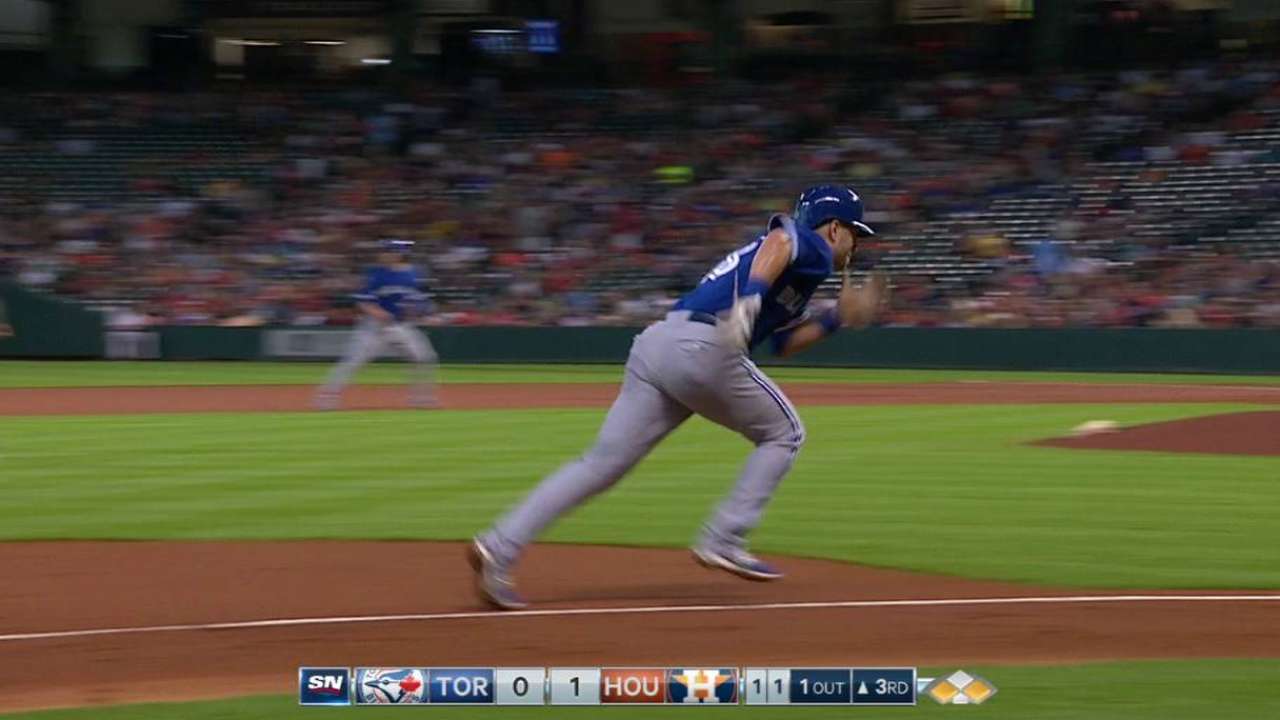 HOUSTON -- There's no shortage of frustration for the Blue Jays recently, but Sunday's 4-2 loss to the Astros boiled down to a common bugaboo of late.
Hitting with runners in scoring position was again lacking, and Toronto couldn't overcome it in the final game of a four-game sweep at Minute Maid Park, closing a 1-6 road trip.
Even though they outhit the Astros on Sunday, 8-6, the Blue Jays went 0-for-12 with men on second or third. Their only runs came off a pair of sacrifice flies in the third and fourth innings.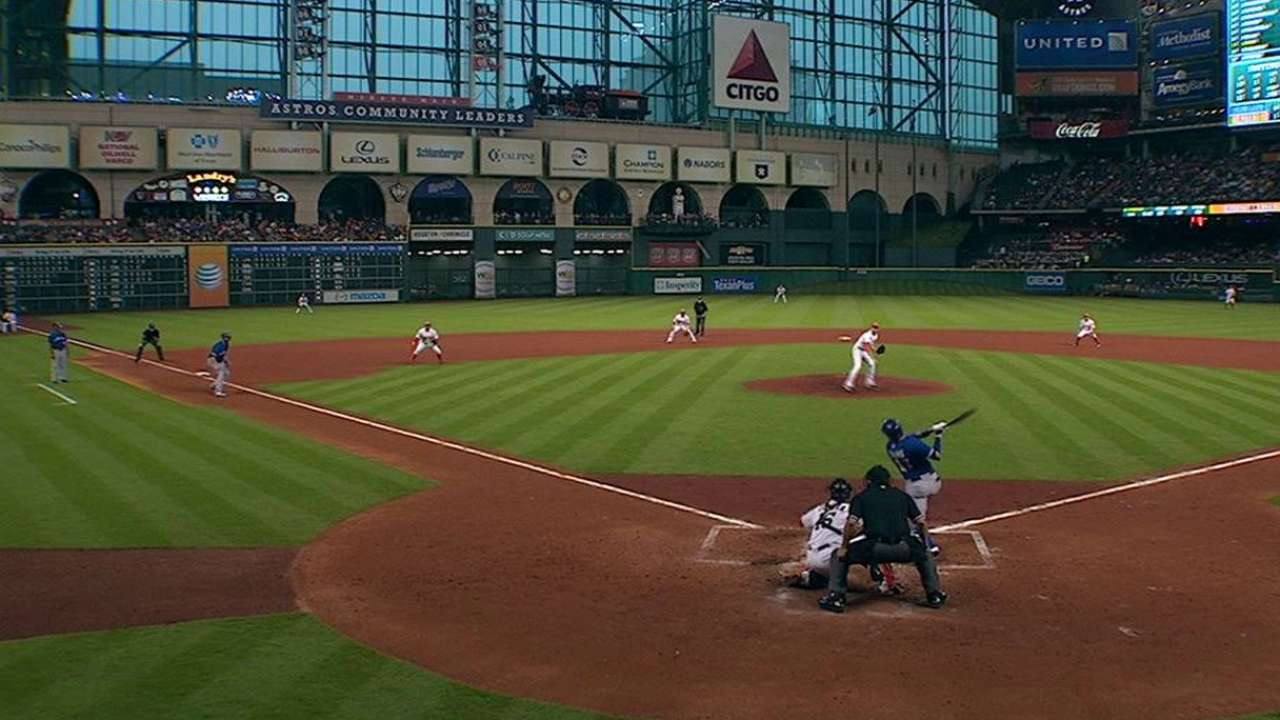 That's hard to overcome, especially with a pitching staff that was susceptible to the Astros' power game in this four-game series.
"This is a time that we are not playing very well," said starter Mark Buehrle, who was saddled with a complete-game loss Sunday. "But we're not out of it. Just look at this Astro team. We rank right up there with them, but they are getting the big hits."
Frustration is seeping out of the clubhouse, starting with some pointed comments by Josh Donaldson after Saturday's 6-5 loss. Sunday was no easier, as the Blue Jays again squandered a lead in Houston.
"We just got our butt whooped here," said manager John Gibbons. "You don't need to dissect it any more than that. ... It's good they're frustrated."
The Blue Jays left eight men on base Sunday, just two days after leaving five runners on over the course of two crucial innings in an 8-4 loss.
Though the Jays are clearly unhappy with being five games below .500, there was at least the acknowledgement that the Astros (25-13) had a lot to do with Toronto's woes.
"Houston played better than us this series," said catcher Russell Martin. "Probably should have came out on top for sure that first game, but they have a tough squad on the other side. When you get beat, you have to look yourself in the mirror but also give credit where it's due."
Martin held his own keeping the speedy Astros off the basepaths throughout the weekend and drove in a pair with a first-inning double on Saturday. Edwin Encarnacion boomed a pair of home runs during the series. Buehrle tossed his longest outing of the season (eight innings) on Sunday.
There's plenty of individual performances on which to build. There's been plenty of injuries, too, including Jose Reyes' rib injury, which he should make his way back from within a week. Martin said those factors, plus his experiences with some other teams during his veteran career, give him hope as the club returns home.
"I'm an optimistic person," Martin said. "I've been through situations where teams aren't playing so well and you're five, six games under .500, and you win some games and get guys back from the DL and you're back where you need to be.
"The division's going to be wide open for the whole year. I definitely feel like we still have the elements to have a successful season."
Chris Abshire is a contributor to MLB.com. This story was not subject to the approval of Major League Baseball or its clubs.