Bour locks in to break up Miller's no-hitter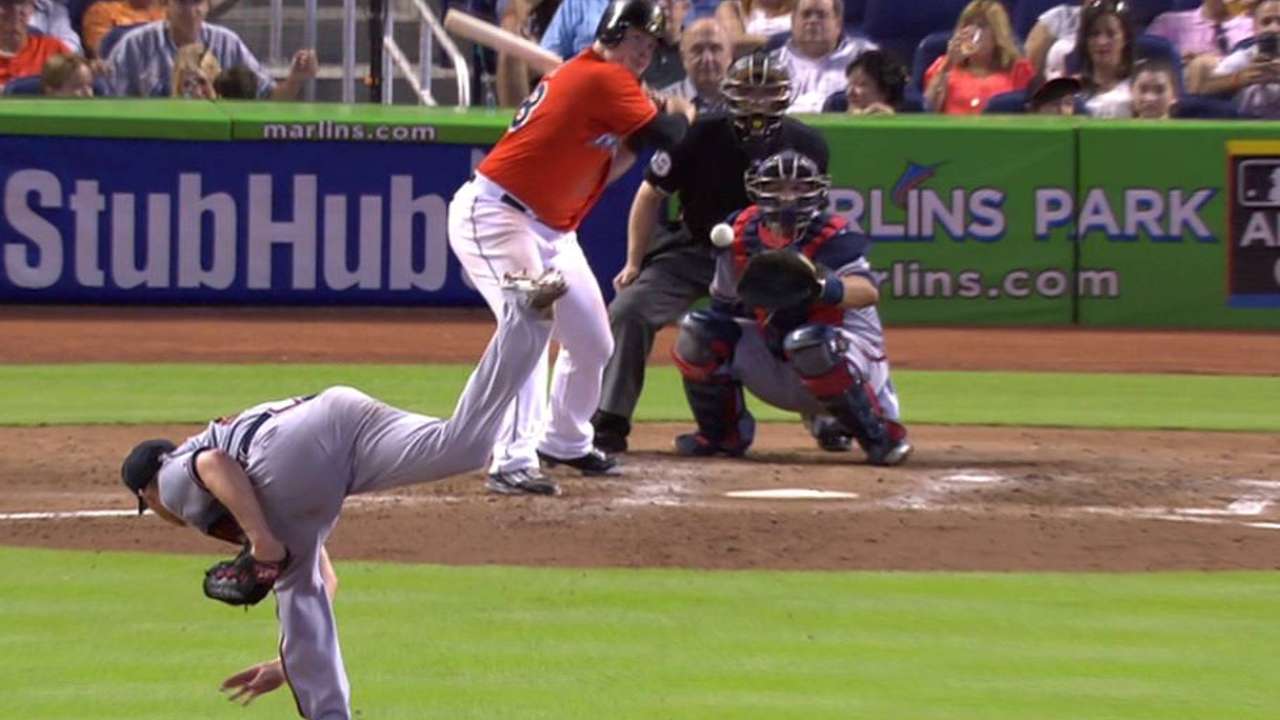 MIAMI -- Representing the final out of what would clinch a no-hitter for Atlanta starter Shelby Miller on Sunday, Marlins first baseman Justin Bour had a plan when he stepped to the plate in the bottom of the ninth inning in Miami's 6-0 loss.
"All of Shelby's stuff was working good tonight, so I was just looking for that first good pitch that I could do something with," Bour said. "He got me pretty good that first at-bat, and I just took advantage of a fastball on the last at-bat."
Bour hit Miller's first pitch back up the middle as the Marlins barely avoided being no-hit for the second time in less than a year. Washington's Jordan Zimmermann held Miami hitless last September in a 1-0 victory.
Dee Gordon followed Bour with a single of his own as Miller (5-1, 1.33 ERA) ended up allowing two hits on 94 pitches in the shutout.
"He made the one mistake to [Bour]," Braves catcher A.J. Pierzynski said. "He put a good swing on it. Most of the time in that situation guys try to get too big and try to pull off. But he stayed right on it and hit it right up the middle. Give him credit."
Prior to Bour's knock, the Marlins didn't have many opportunities through the first 26 outs.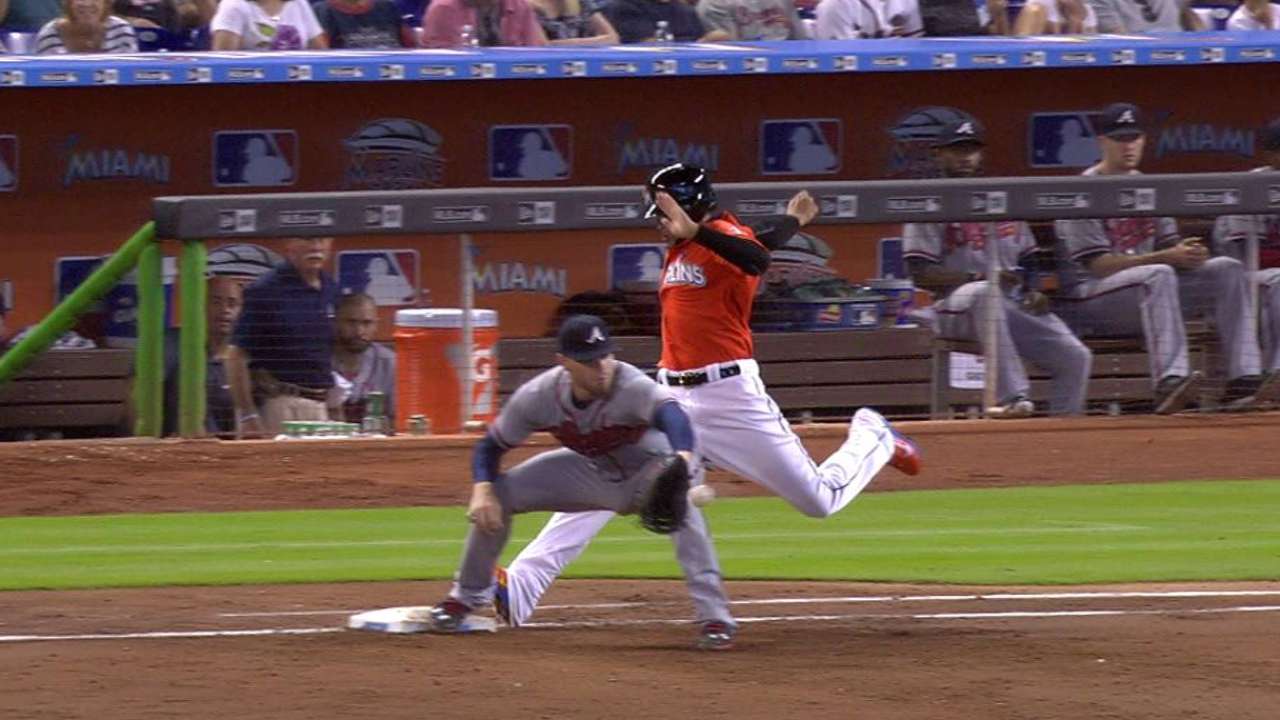 In the seventh inning, outfielder Giancarlo Stanton hit a fly ball to the left-field warning track that Braves outfielder Todd Cunningham ran down. Gordon also just missed beating out an infield hit in the fourth, while Marlins starter Henderson Alvarez initially notched a third-inning infield single before it was overturned by instant replay.
"I wasn't sure," said Alvarez (0-3, 6.23 ERA), who took the loss after allowing six runs over 5 1/3 innings in his first start since April 12. "They obviously had a better view on the replay, but it was close."
While Miami outfielder Christian Yelich admitted that avoiding the no-hitter was a relief, he kept an eye on the bigger picture.
"At the end of the day, it's important to win the game, and we didn't win the game," said Yelich, who went 0-for-3 and is hitting .178 this season. "Sure, it's cool to not get no-hit, but it's about winning and losing."
Steve Wilaj is an associate reporter for MLB.com. This story was not subject to the approval of Major League Baseball or its clubs.