Daniels: Rangers won't rush Hamilton
Target date for outfielder is May 25 in Cleveland, even after 4-for-5 night in Minors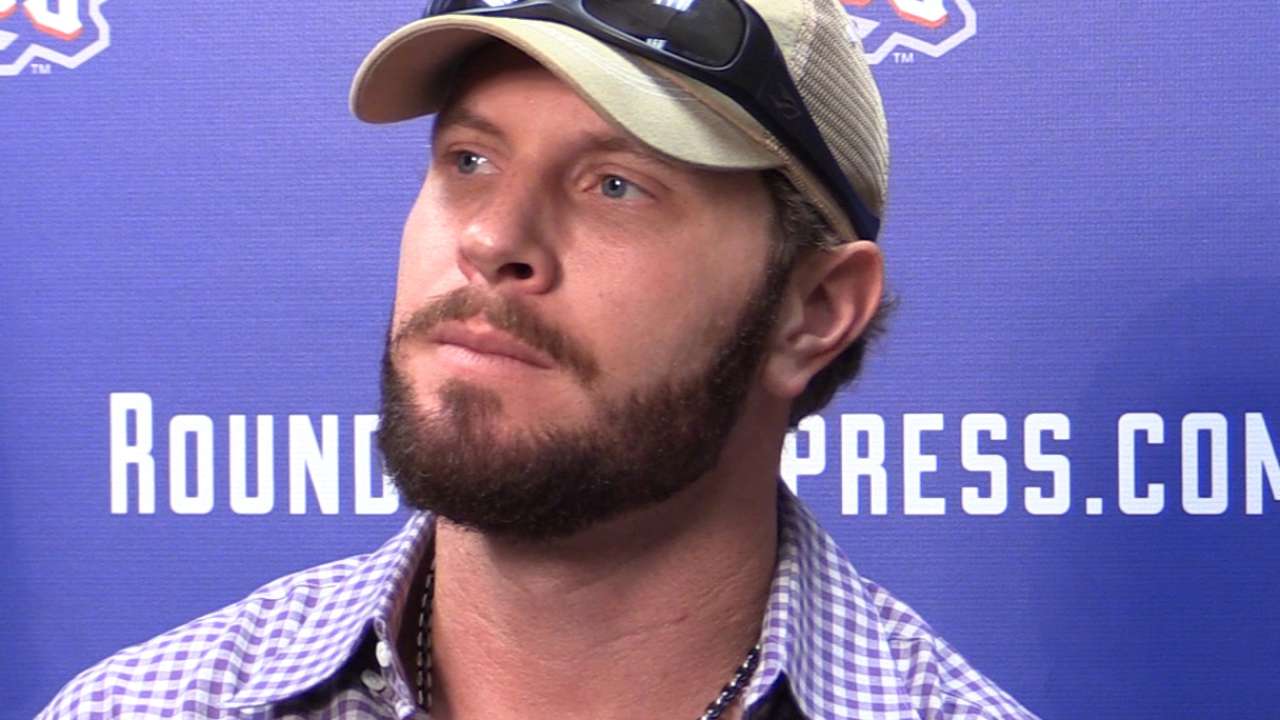 ARLINGTON -- Josh Hamilton went 4-for-5 with an RBI and four runs scored Saturday in Double-A Frisco, but Rangers general manager Jon Daniels isn't in a hurry to get him to the Majors.
If anything, he wants to wait as long as possible to make sure Hamilton is completely ready to go after recovering from offseason shoulder surgery and the whirlwind that brought him back to the Rangers from the Angels on April 27.
"Two things: One, physically he's got to get his legs under him," Daniels said. "You know, the early Spring Training soreness that everybody goes through, last week he was going through with a sore back and heavy legs and all the normal stuff. This is March 10, March 5 for him. And then offensively just getting his timing down. You could probably always use a few more games.
"If I had to say right now, I'd say [his return will] be Cleveland [May 25] more than likely, but we haven't made that call yet."
The Rangers start a nine-game road trip Tuesday, and it's been the thought that Hamilton will make his 2015 debut sometime in this period. The Rangers play in Boston and New York before heading to Cleveland. And despite the media frenzy that will follow Hamilton, Daniels said that won't play a part in the decision.
"There's going to be media wherever Josh goes, whether it's New York, Cleveland, Texas, wherever," Daniels said. "Certain guys bring that with them. Obviously New York would be more -- that's just the nature of the market -- but that's not going to be a factor in our decision."
Hamilton told reporters in Frisco on Saturday he has made noticeable progress since starting his rehab assignment, and it was reflected in the box score.
Daniels, though, plans to err on the side of caution while the Rangers and the rest of the baseball world continue to await Hamilton's arrival.
"The report was good," Daniels said. "Not so much the box score, but it felt like his swings were better, his takes were better, his at-bats were better. He's making progress. But again, I don't put a whole lot into it. It's kind of like March 10, evaluating a Spring Training game. You don't want to overdo it."
Cody Stavenhagen is an associate reporter for MLB.com. This story was not subject to the approval of Major League Baseball or its clubs.