Eaton becoming a catayst for White Sox lineup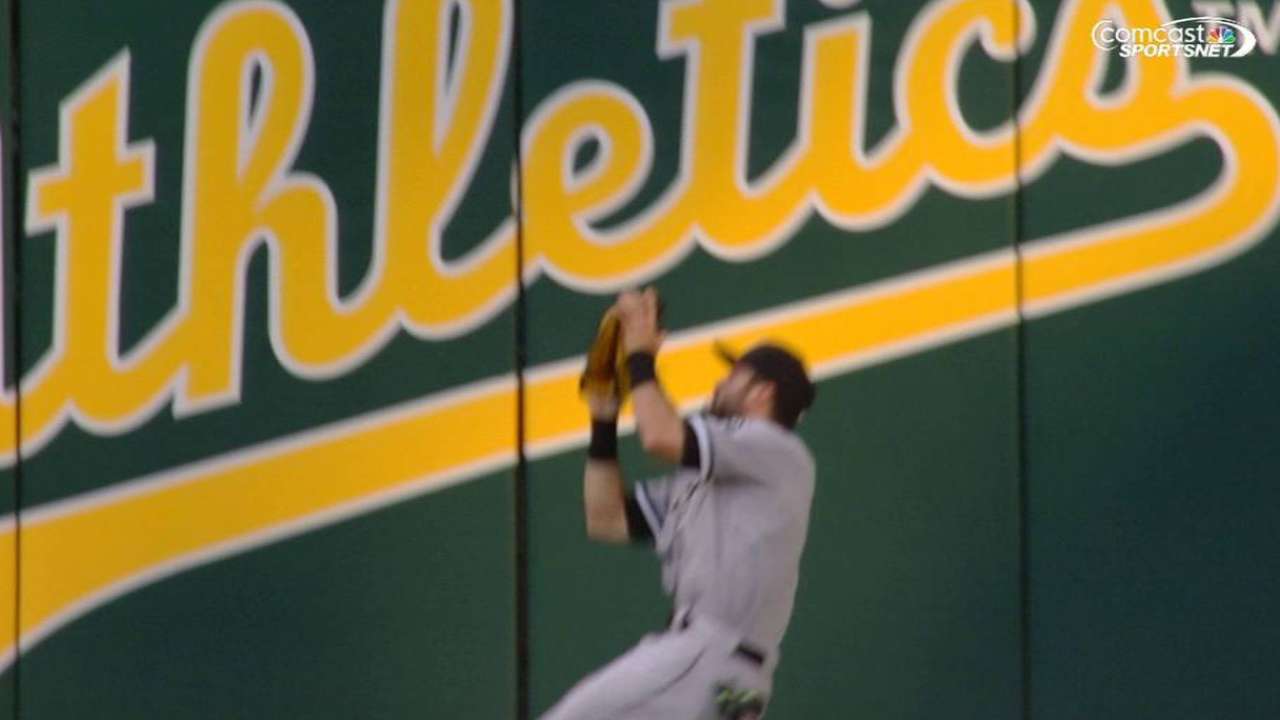 OAKLAND -- Adam Eaton's line Saturday night -- 2-for-5, two runs -- is exactly the kind of production the White Sox not only expect from their leadoff hitter, but need to jump-start their offense.
Manager Robin Ventura said Eaton's five-game hitting streak entering Sunday's series finale against the A's is well earned and much appreciated.
"I think he's working counts," Ventura said of Eaton. "Any time you start working counts, you start seeing [the ball] a little bit better. When guys don't see it well, guys swing earlier in the count because they don't feel confident enough to go deep into that count. For him, he has to be able to do that."
Only four teams in baseball average fewer runs per game than Chicago (3.79) entering Sunday. Eaton is batting .435 in his last five games, and Ventura looks to him not only as a table setter but a tone setter for the rest of the offense.
"For us, you've got to see pitches and foul them off," Ventura said. "In Milwaukee, [Eaton] had like a 12-pitch at-bat that really got the pitcher messed up and we capitalized off it and scored some runs in the first inning. That's the kind of at-bat you're looking at to start a game instead of a guy going up and popping up the first pitch he sees."
Willie Bans is a contributor to MLB.com. This story was not subject to the approval of Major League Baseball or its clubs.