A's making adjustments with Davis out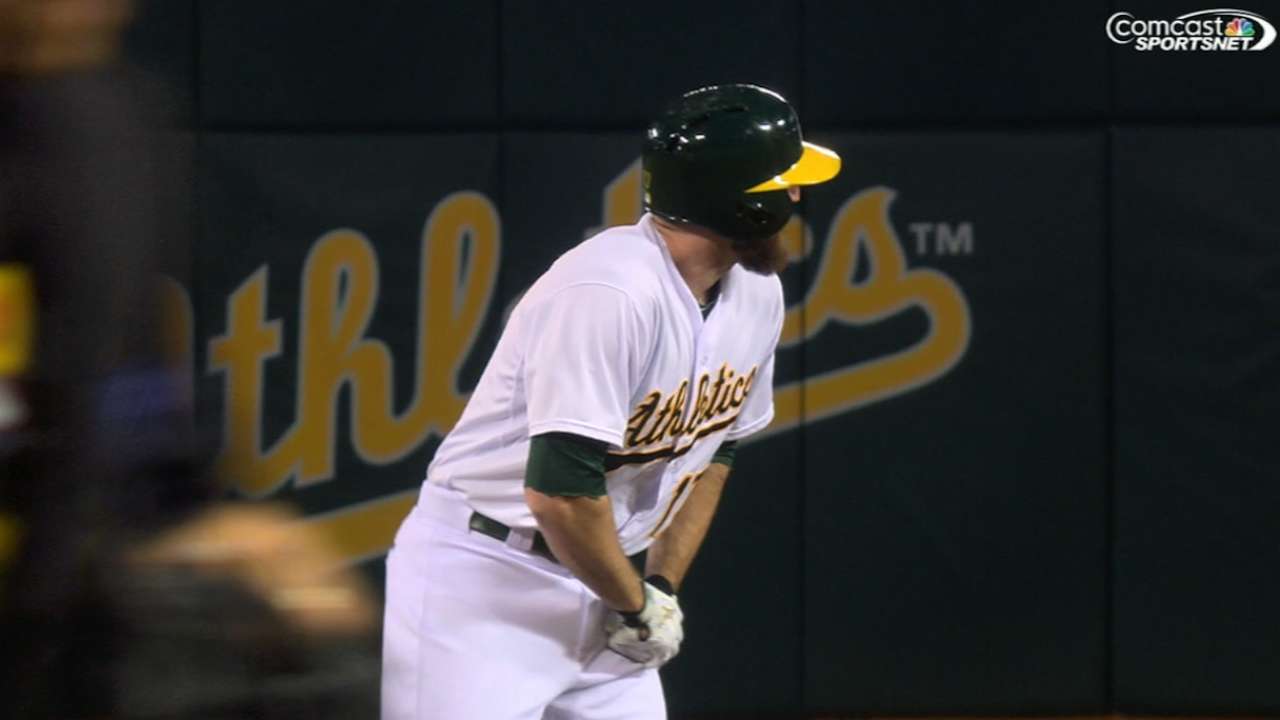 OAKLAND -- Outfielder Craig Gentry rejoined the A's from Triple-A Nashville before Sunday's series finale against the White Sox, while first baseman Ike Davis was placed on the 15-day disabled list.
Davis said he has a medium strain of his left quadriceps that could get worse if he kept on trying to play.
"It's a Grade 2," Davis said. "It doesn't take three days to heal. Got an MRI. I don't know how long it's going to take, but it's going to take a little time."
The left-handed-hitting veteran exited Monday's contest after trying to leg out a double. He made a pinch-hit appearance on Wednesday, but has been otherwise sitting on the bench. Davis, who is batting .282/.348/.427 with two homers and 11 RBIs, will be eligible to return on May 29.
A's manager Bob Melvin said Davis was only running at about 70 percent since his injury, so it was better to let him rest to get back to full strength. For now, the duties at first base will likely be split with right-handed-hitting Mark Canha and left-handed-hitting Max Muncy.
"Both of them can handle it," Melvin said. "If I give Brett Lawrie a day off, might need Muncy at third, might need Canha at first. You look at Canha's numbers against righties, he's done all right against righties.
"As we sit here, probably good chance that both of them share time over there, but it depends on who's in the lineup on a particular day at other places, too."
Gentry began the year in a 3-for-35 slump with Oakland before being demoted to the Minor Leagues. Oakland now has five outfielders -- Coco Crisp, Josh Reddick, Sam Fuld, Billy Burns and Gentry. Gentry went 6-for-35 (all singles) during his nine-game stint in Nashville.
"He's been a guy that's been part of this," Melvin said. "His numbers weren't great down there, but he can be a contributor for us, definitely."
Alex Espinoza is a contributor to MLB.com. This story was not subject to the approval of Major League Baseball or its clubs.