Rays reshuffle rotation for short series in Atlanta
Ramirez, Odorizzi to start vs. Braves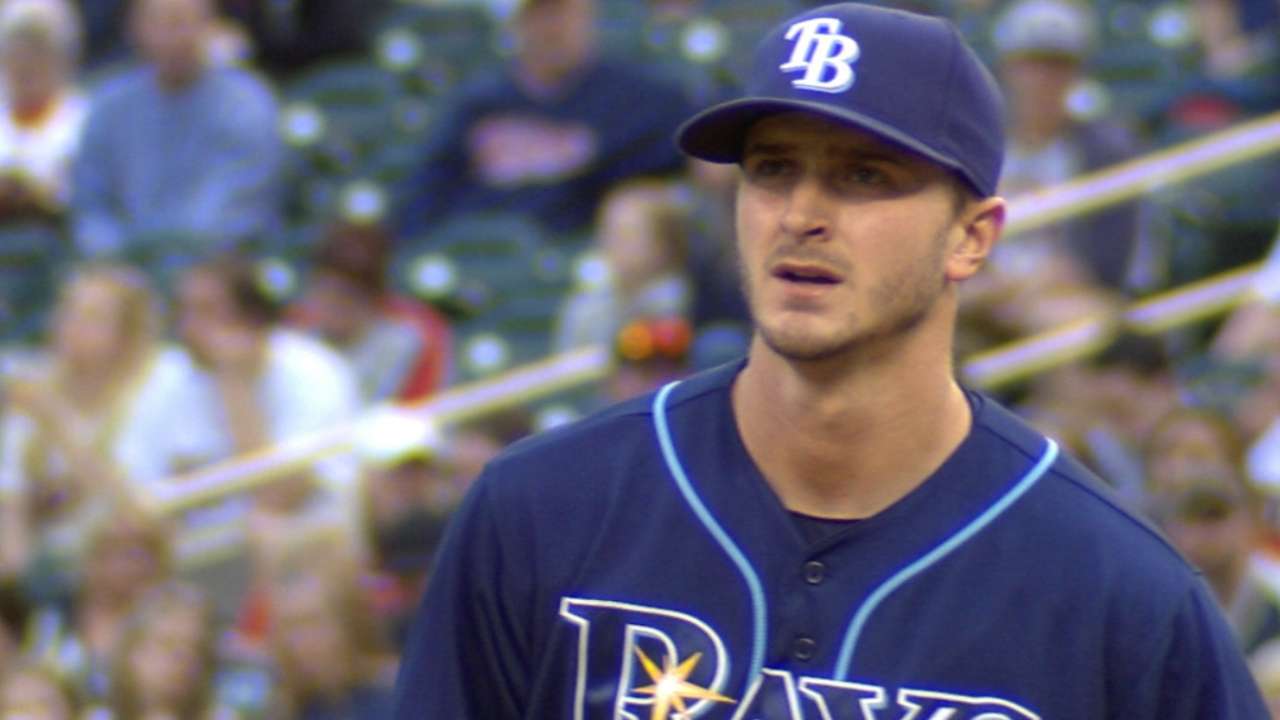 MINNEAPOLIS -- The Rays have decided on their starting pitching plans for their upcoming two-game series against the Braves as they announced on Sunday that Erasmo Ramirez will start Tuesday night and Jake Odorizzi will get the nod Wednesday.
Due to Monday's off-day, the Rays had been considering a reshuffle of their rotation. Sunday's announcement confirmed that.
Had they stayed in order, Nathan Karns would have started Tuesday, and he would have been followed by Ramirez, who re-entered the rotation the last time around.
"The thought with that, obviously it was Karns' day, given his workload, we're trying to factor in getting some rest for all of our starters," Rays manager Kevin Cash said. "It worked out, especially well given his workload, the pitch count from 60 to 115. So it seemed like a nice time to give him a blow."
Opting to go with Ramirez -- or a collection of arms -- on Tuesday will afford the young staff an extra day of rest.
Ramirez pitched well in his last outing Thursday night when he blanked the Yankees on one hit and two walks while striking out four in five innings to earn the win.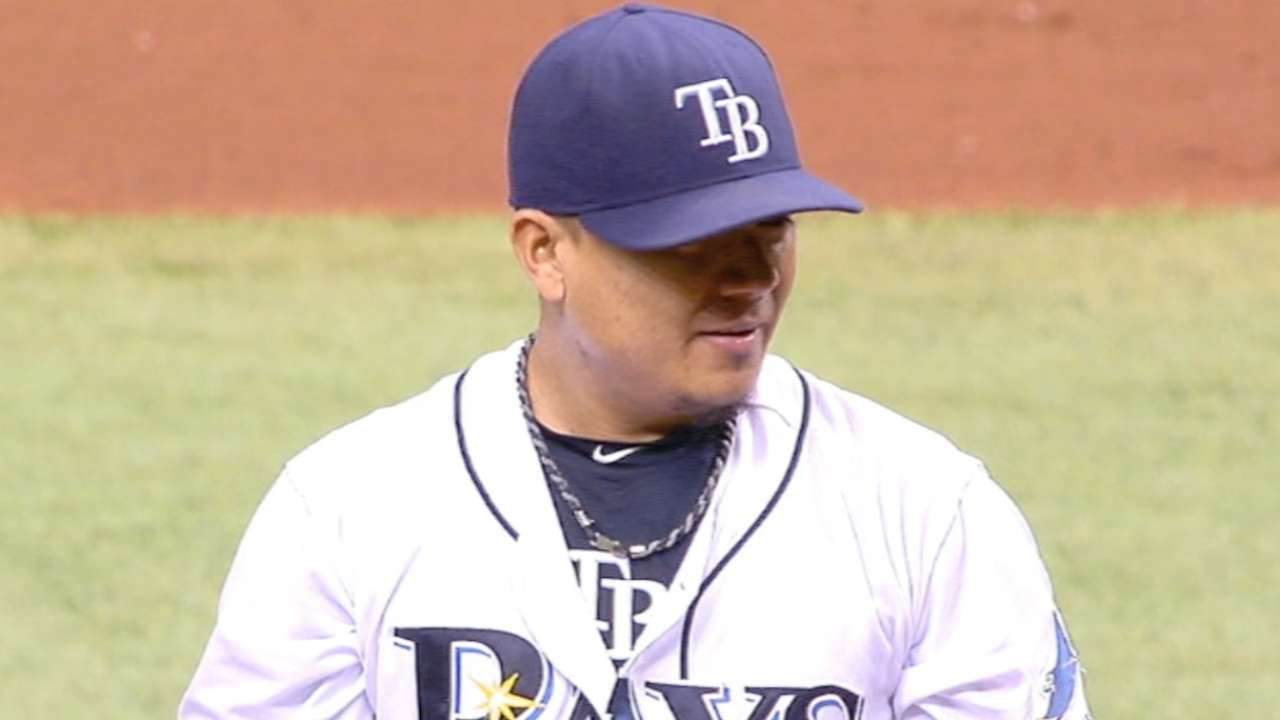 Bill Chastain is a reporter for MLB.com. This story was not subject to the approval of Major League Baseball or its clubs.