ICYMI: Padres avoid shutout; rally falls short
Saturday night's game against the Nationals was played in front of a sellout crowd of 45,282 fans -- the sixth sellout of the season for the Friars and also the fourth-largest attendance in Petco Park history. Unfortunately, the fans in attendance would go on to watch the Padres fall to the Nationals by a score of 4-1 in the third-game of a four-game set against Washington.
For the second night in a row, the Padres' offense was stymied by the Nationals' pitching and the Friars struggled with runners in scoring position, going 2-for-9 on the night with only one run having scored. On the plus side, the Friars broke their 21-plus-innings scoreless streak in the bottom of the ninth and avoided being shut out thanks to a two-out Alexi Amarista RBI-single. That rally would fall short, however, and the Nationals ultimately took Game 2, guaranteeing at least a series split for Washington. The Padres will regroup and return to the ballpark Sunday afternoon to try to take the series finale from the Nationals and hopefully preserve that split to avoid a series loss.
In case you missed it, here are some stories and highlights you may not have seen from Saturday:
Padres post-game recap: Cashner, offense come up short vs. Scherzer
Hedges throws out Taylor, call stands upon review: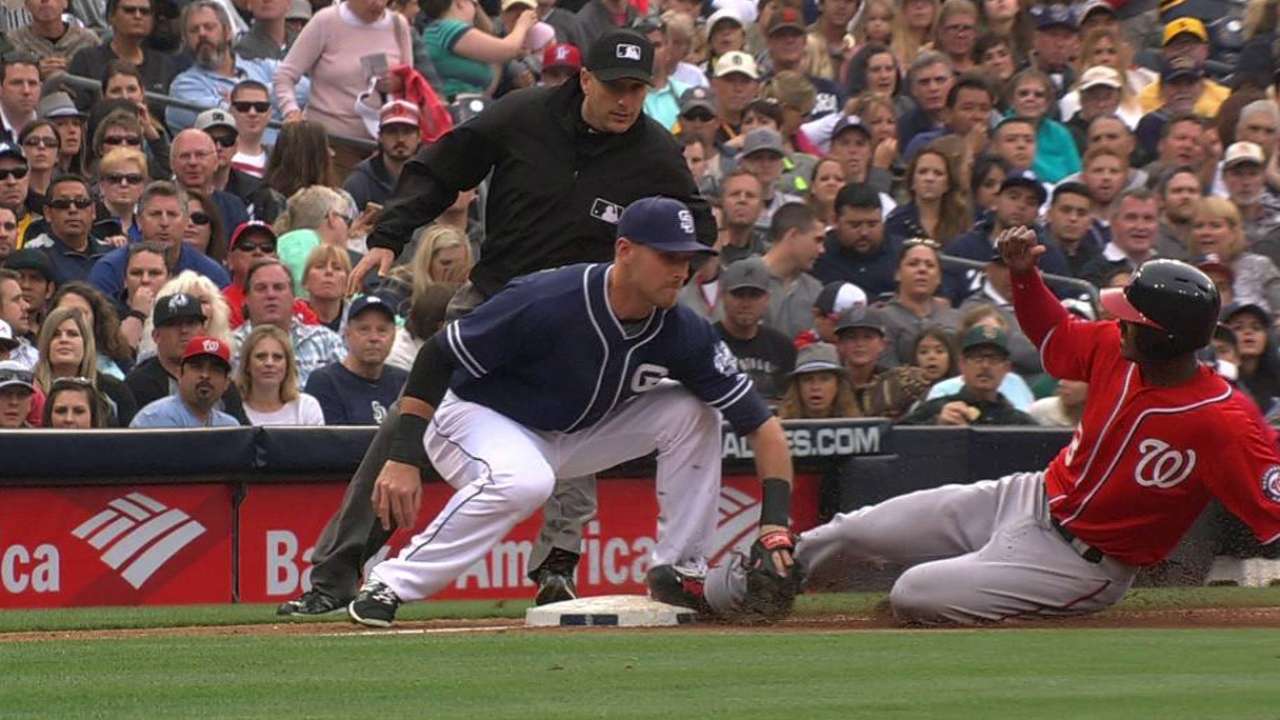 Spangenberg's diving stop in the third: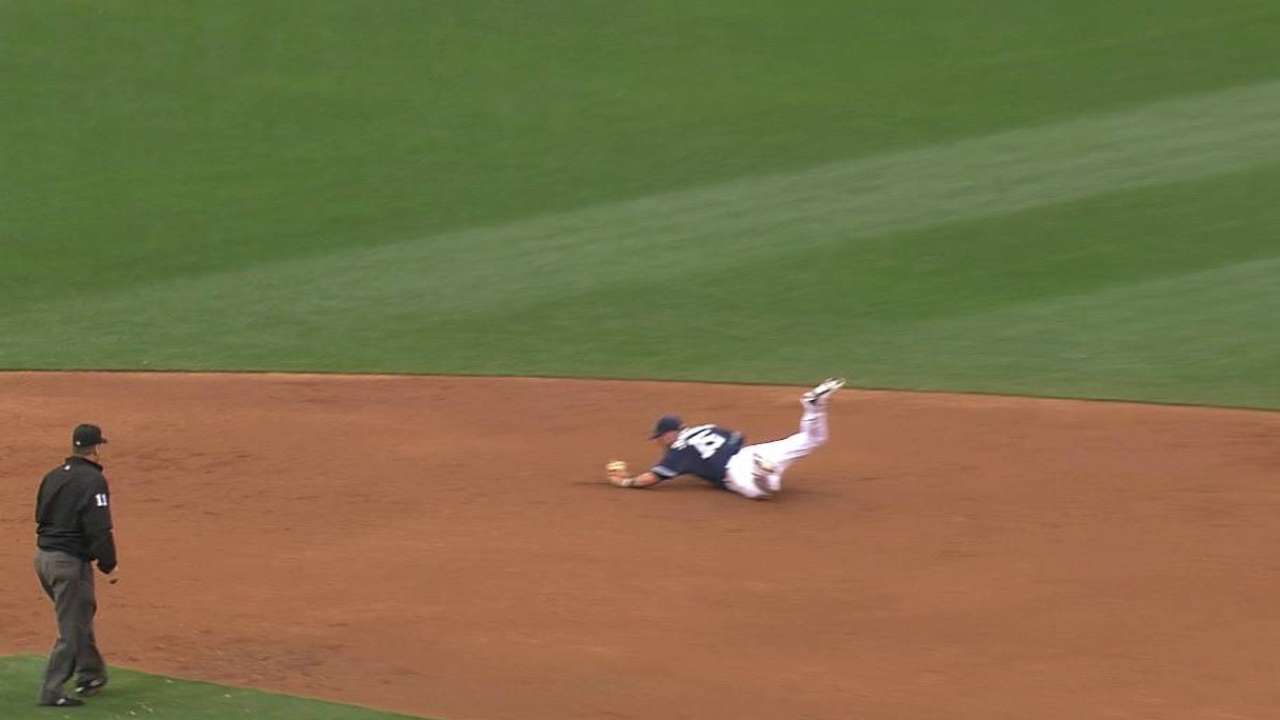 Buddy backs O.D. as an option: Despaigne remains in Padres' rotation plans
The first Padre, Ollie "Downtown" Brown, passes away: "Original Padre" Ollie Brown dead at 71
Down on the farm: RHP Morris lowers ERA to 3.08 with Double-A San Antonio
Buddy's Bullets: Despaigne will make at least one more start as Johnson, Morrow continue long rehab back
Game Note Highlights: Game Notes vs. WSH (05.16) Friars Hope to Rebound with Cash in Hand
Looking forward:
Friar Forecast: Kennedy takes the mound against Strasburg in series finale