Levering set for 1st regular-season broadcast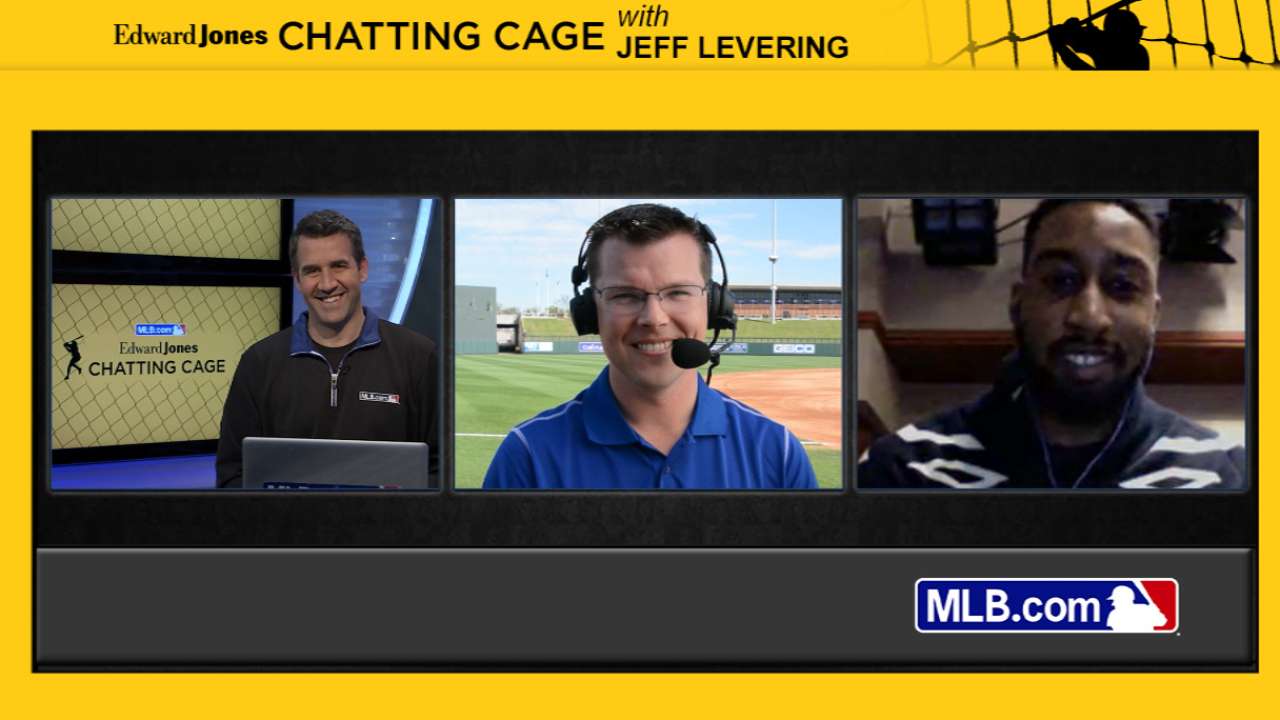 NEW YORK -- The Brewers will feature a Major League debut on Monday. Not on the field at Comerica Park, but up in the broadcast booth.
With Bob Uecker skipping select road series for the second straight season, newcomer Jeff Levering will make his big league debut alongside Joe Block. The two will split duties in the same manner as Uecker and Block, with Block moving up to primary play-by-play duties in every inning but the third, fourth and seventh. Levering called Spring Training games on radio and for MLB.com webcasts, but this will be his regular-season debut.
"I'm trying to not make it feel like a big deal, but I know it's a big deal," said Levering. "I'm ready for it. I haven't called a game for six weeks, but I think once I get behind the mic in the third inning [on Monday], it will feel normal."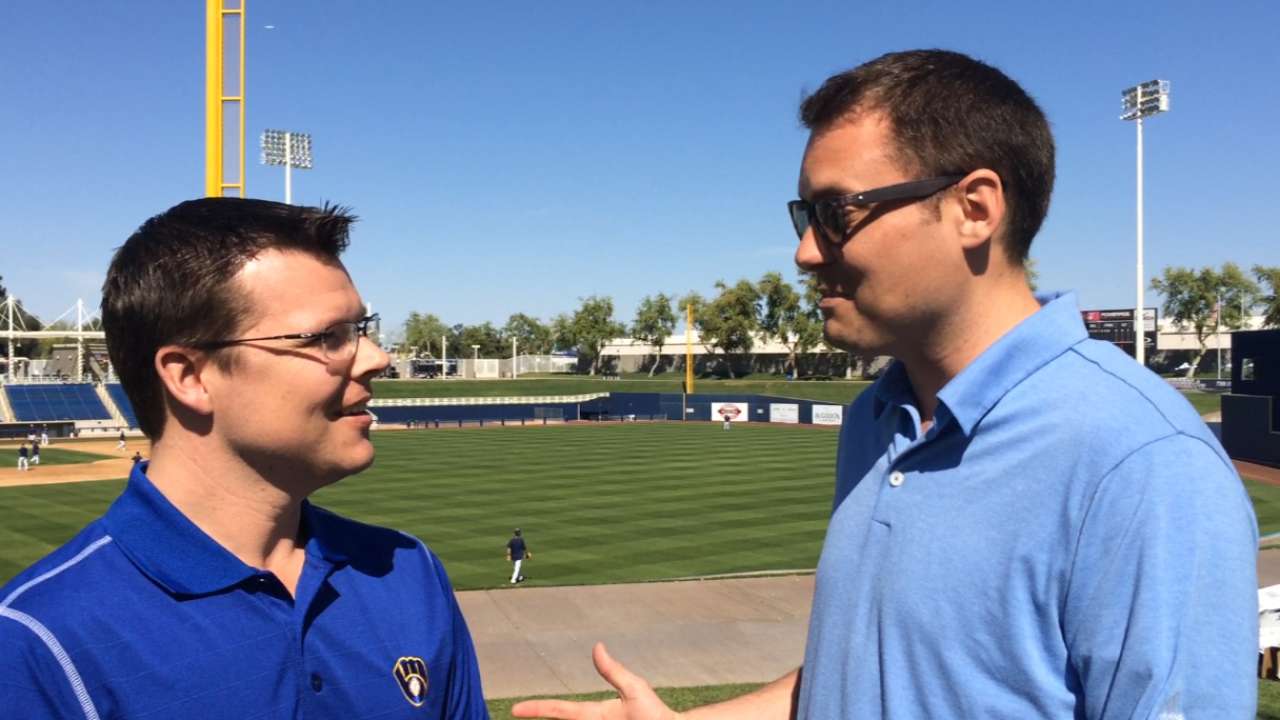 Levering, 31, is the second-youngest broadcaster in Major League Baseball, a few days younger than Seattle's Aaron Goldsmith. But he has broadcast experience dating back to 2005 for Fox Sports West, where Levering worked as a field reporter and associate producer on Angels, Dodgers and Lakers telecasts. He's a graduate of Chapman University in California, where Levering played four seasons of Division III baseball.
For innings he's not the Brewers' main play-by-play man, Levering will provide color commentary.
"We're going to feel it out a little bit," Levering said. "Being my first Major League experience, I'm going to err on the side of being quiet rather than going overboard. I'm going to err on the side of caution, I guess you could say."
Levering will continue to call games when the Brewers finish this road trip in Atlanta. Just like last year, when the Brewers convinced Uecker to ease his travel burden for the first time, his schedule for the remainder of the season is flexible. Uecker is celebrating his 60th season in professional baseball.
Adam McCalvy is a reporter for MLB.com. Follow him on Twitter @AdamMcCalvy, like him on Facebook and listen to his podcast. This story was not subject to the approval of Major League Baseball or its clubs.