Yost wants more from Duffy in next start
Royals manager says struggling lefty looked better in outing vs. Yankees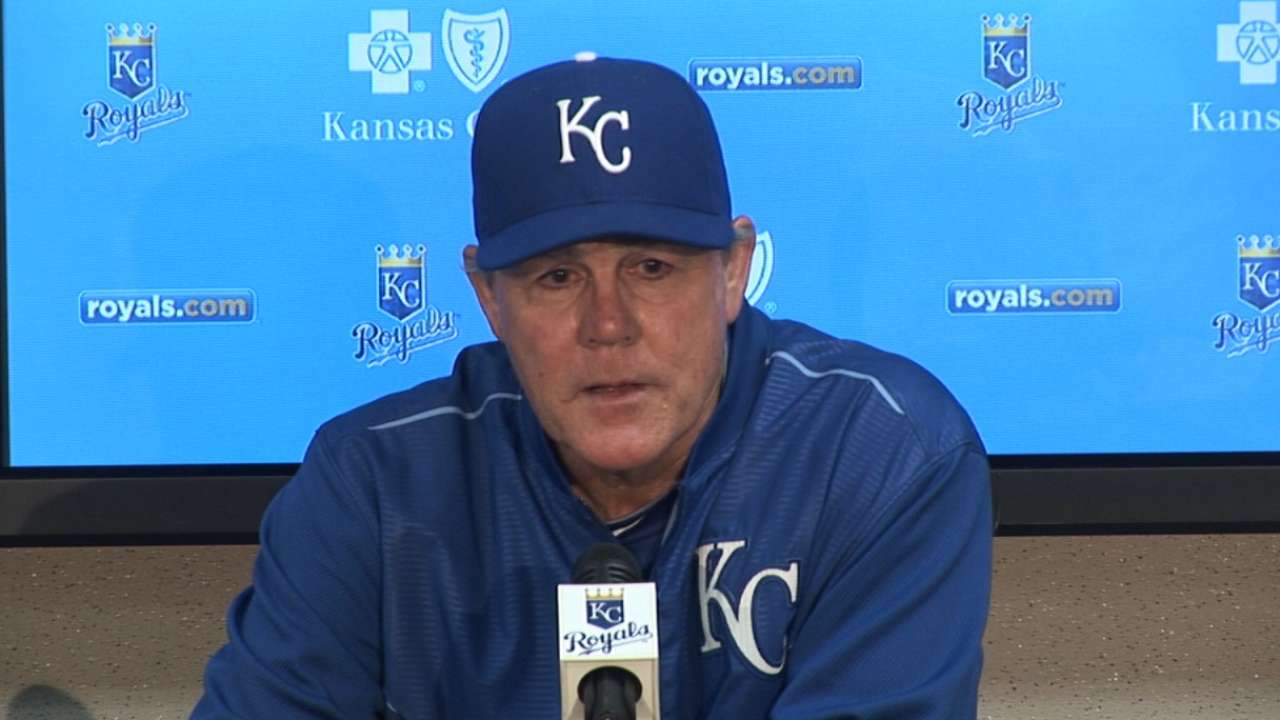 KANSAS CITY -- Struggling left-hander Danny Duffy will make his next start, according to Royals manager Ned Yost.
"I don't see any reason why he won't," Yost said.
But Yost also seemed to indicate the leash is getting shorter.
"We saw some improvement last night," Yost said. "We're going to have to see more improvement in his next start."
In Duffy's last three starts he has thrown one, 3 2/3 and five innings, respectively, thus burdening an already tired bullpen.
Duffy was better Saturday night against the Yankees, and he was one pitch away from giving up just one run for the outing. But that one crucial pitch -- a high changeup -- wound up being a three-run homer to Chase Headley that sunk the Royals in a 5-1 loss.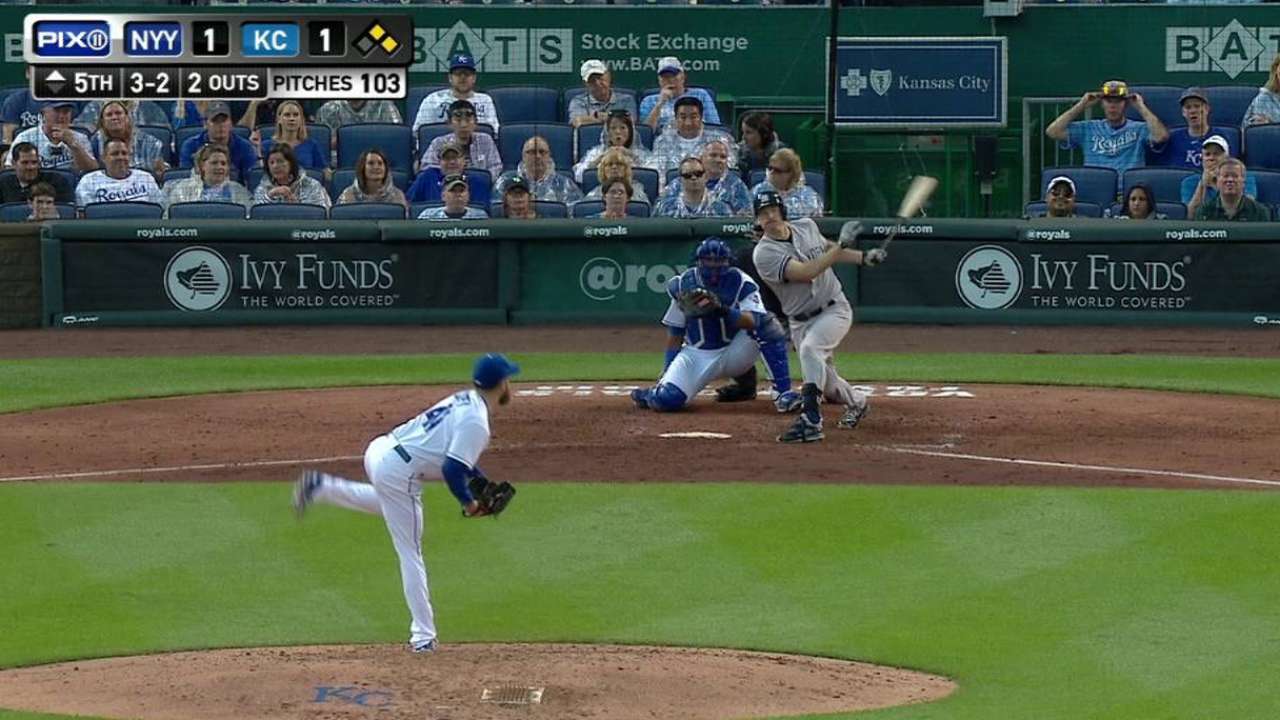 Still, Yost was moderately encouraged.
"Before, he was overthrowing everything," Yost said. "He couldn't command his breaking stuff or his fastball because he was just raring back and throwing. But last night he stayed more within himself. And he had pretty good command of his secondary stuff."
But the Royals soon will have to make some decisions about the rotation when left-hander Jason Vargas comes off the disabled list. Vargas is eligible to be activated by Friday's game. He threw off the mound Sunday for the first time since injuring his left flexor.
Right-hander Chris Young has been sensational in three emergency starts and could be hard to bump from the rotation.
And Duffy has Minor League options, which figure into the decision-making, according to Yost.
"It does," Yost said.
The bottom line, though, is that for the Royals to be contenders in 2015, they need an effective Duffy in the rotation.
"Exactly right," Yost said.
Jeffrey Flanagan is a reporter for MLB.com. Follow him on Twitter at @FlannyMLB. This story was not subject to the approval of Major League Baseball or its clubs.