La Russa believes Ahmed will turn corner at plate
Work with hitting coaches should pay off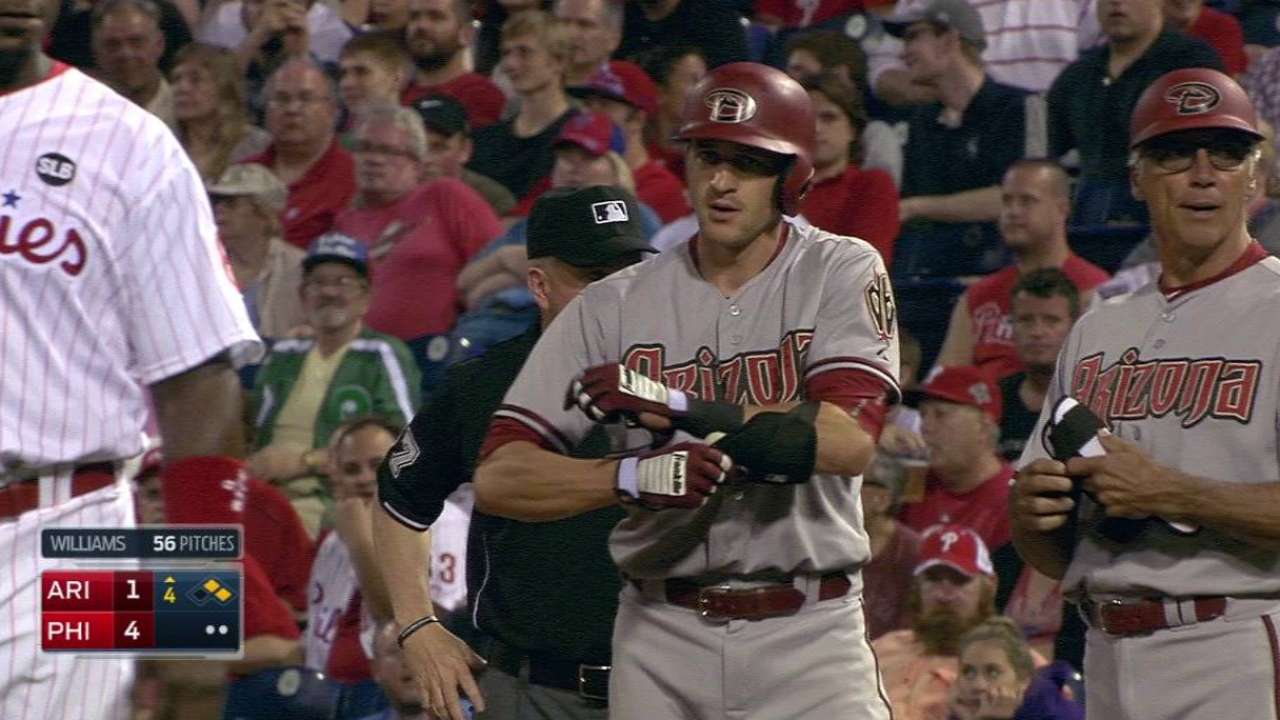 PHILADELPHIA -- D-backs chief baseball officer Tony La Russa believes that shortstop Nick Ahmed's offensive performance will improve as a result of all the effort he is putting into it.
Ahmed, an outstanding defender, entered Sunday with a .165 batting average as he continues to work with hitting coach Turner Ward and assistant hitting coach Mark Grace.
"I think Ahmed is making a real positive effort with Turner and Mark to build a stroke that he can repeat, that's gonna make him an offensive plus," La Russa said. "We believe in him because we know the talent, we know the work ethic. But you don't just flip the switch. He's making adjustments and he'll continue to adjust."
Making adjustments at the plate can be a challenge while a season is going on, but La Russa said Ahmed will be able to do it.
"He's in that group of guys that are or will be championship winners," La Russa said. "We're excited."
La Russa is equally as bullish on his struggling bullpen, which entered Sunday with a 4.57 ERA, good for 12th in the National League.
"I don't see anything that is atypical for first third, first half of the season," La Russa said. "You see what guys are doing and what they're doing right, what mistakes they're making, and then you repeat the good and fix. I just think there isn't anything we're doing that's not identifiable and fixable. The talent's here and the competitiveness is here, it's just learning and making adjustments."
Steve Gilbert is a reporter for MLB.com. Read his blog, Inside the D-backs, and follow him on Twitter @SteveGilbertMLB. This story was not subject to the approval of Major League Baseball or its clubs.