Hardy getting comfortable, still working way back
O's shortstop going through 'Spring Training soreness' during uphill climb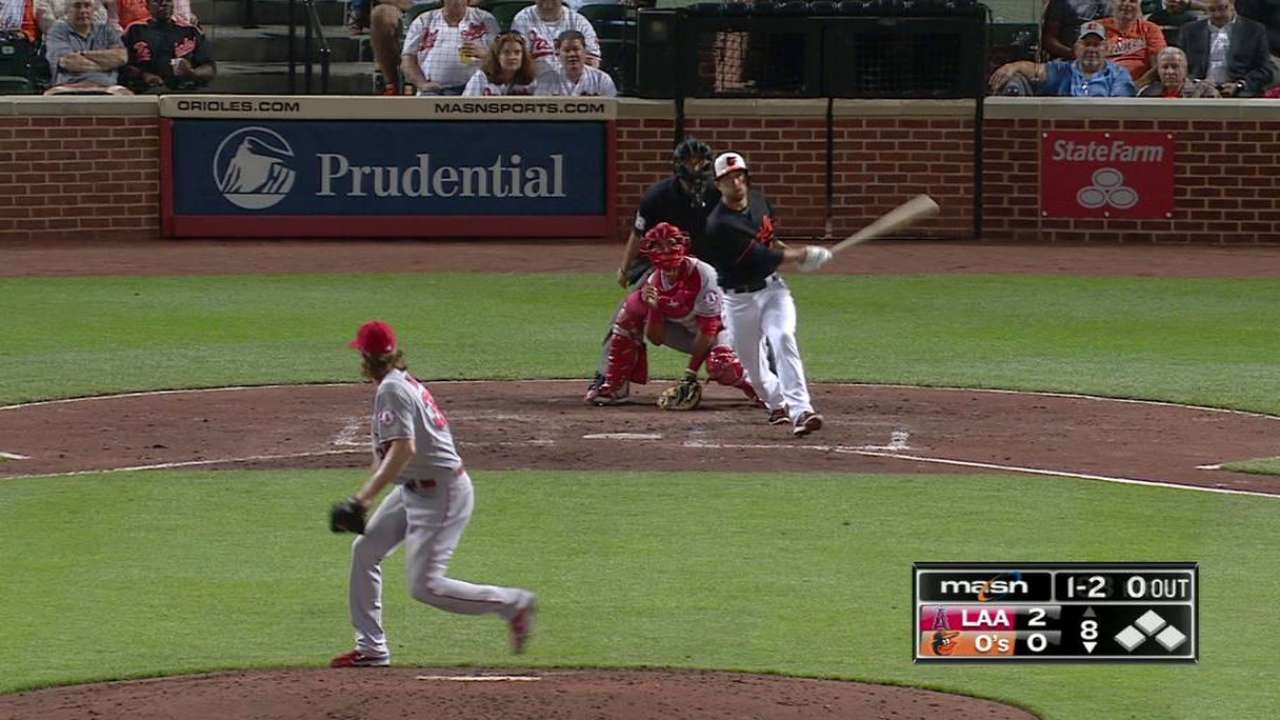 BALTIMORE -- As Orioles shortstop J.J. Hardy prepared Sunday to play in his 10th game since coming off the disabled list on May 7, he acknowledged he is still facing an uphill climb to peak condition health-wise and to his usual levels of offensive production.
"Missing six weeks, that's what Spring Training is," Hardy said about the left shoulder strain that sidelined him for the early part of the campaign. "Missing it and coming back is tough. I feel like I'm going through all that Spring Training soreness again, so my body hurts. But it's getting better every day."
Hardy entered Sunday with six hits, but two have been homers and another was a double, so when he's made contact, they've been productive hits. But Hardy said he's not sure when he'll feel entirely comfortable at the plate.
"I have no idea," Hardy said. "Every day, I feel like I'm seeing the ball a little bit better and making some adjustments. It's a year-long process, making adjustments, but I feel like I'm getting better and slowing the game down a little bit."
Hardy's value to Baltimore goes beyond the plate, and he's returned to man his shortstop position with the same steady results that have resulted him in winning back-to-back American League Gold Glove Awards. Hardy said he hopes that as the Orioles make their way to full strength, some of the inconsistencies that have plagued the team will dissipate.
"One day, the pitching is good and the hitting's not there," Hardy said. "And one day, the hitting is there and the pitching is not. It's just a matter of coming together as a team. We will. It's just taking a little bit of time."
Elliott Smith is a contributor to MLB.com. This story was not subject to the approval of Major League Baseball or its clubs.