Ubaldo turns in another strong start despite loss
Besides rough seventh inning, right-hander shows command in outing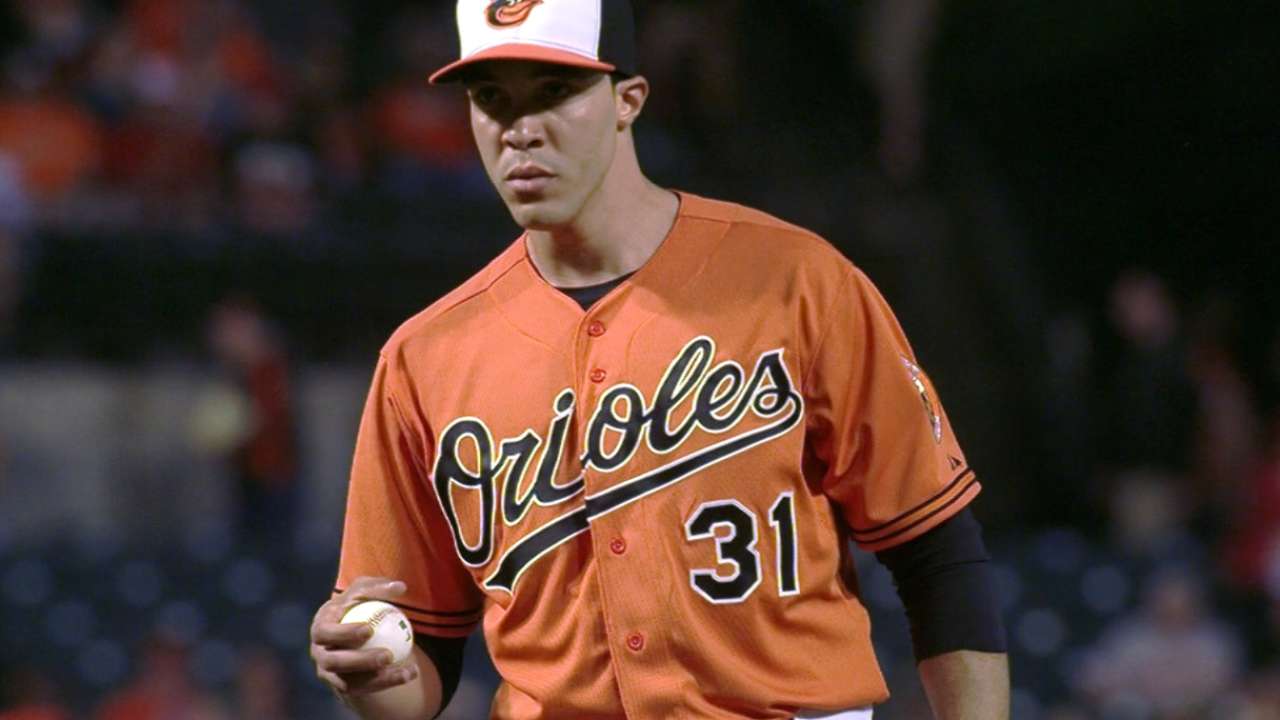 BALTIMORE -- Ubaldo Jimenez gave the Orioles another strong start on Saturday night. The right-hander retired 13 of the first 14 batters he faced and kept the Angels quiet throughout his seven-inning effort.
But Jimenez got bitten by some bad luck in the seventh inning. The Angels took the lead with two runs in that frame, getting help from a pair of infield singles and another single that deflected off Manny Machado's glove and went on to score in the O's 6-1 loss.
Jimenez blanked the Angels throughout six innings. In that stretch, he allowed only three hits and needed to escape just one jam, which came in the fifth inning. His final line was seven innings, seven hits and two runs with six strikeouts and no walks. His record fell to 3-3 with a solid 2.43 ERA.
Erick Aybar and Johnny Giavotella started the seventh with consecutive infield singles. Jimenez then retired the next two batters before Chris Iannetta hit a grounder that bounced off of Machado's glove and died in short left. That let Aybar score to tie the game, and Marc Krauss followed with a single to left that gave the Angels a 2-1 lead.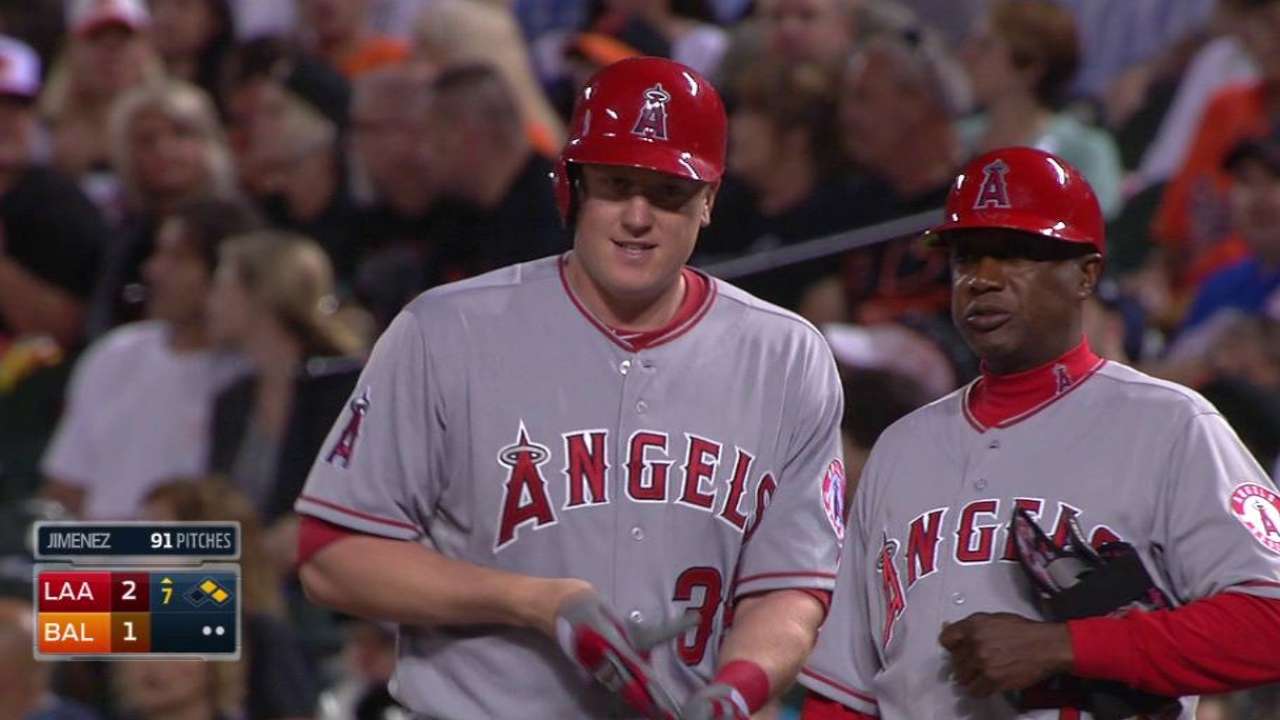 Jimenez just smiled when talking about how the Angels scored those two runs, helped mainly by three softly hit balls.
Jimenez actually was supposed to start Sunday's game, but manager Buck Showalter moved him up a day when Bud Norris came down with bronchitis.
Once again, Jimenez showed the kind of command and control that he rarely found last season. He struck out six and didn't walk any, constantly staying ahead in the count.
Showalter also felt bad for how what happened in the seventh ruined Jimenez's night. But he also realized it's part of the game.
"Ubaldo in the seventh was unfortunate," Showalter said. "You can't guide balls and make them be hit at a certain tempo. We made some good pitches that they were able to put in a place we couldn't defend in the infield. That will turn. We'll have some work our way, too."
Jeff Seidel is a contributor to MLB.com. This story was not subject to the approval of Major League Baseball or its clubs.