Early struggles erased by Iglesias' decisive bloop
Ausmus expresses confidence in Tigers shortstop's swing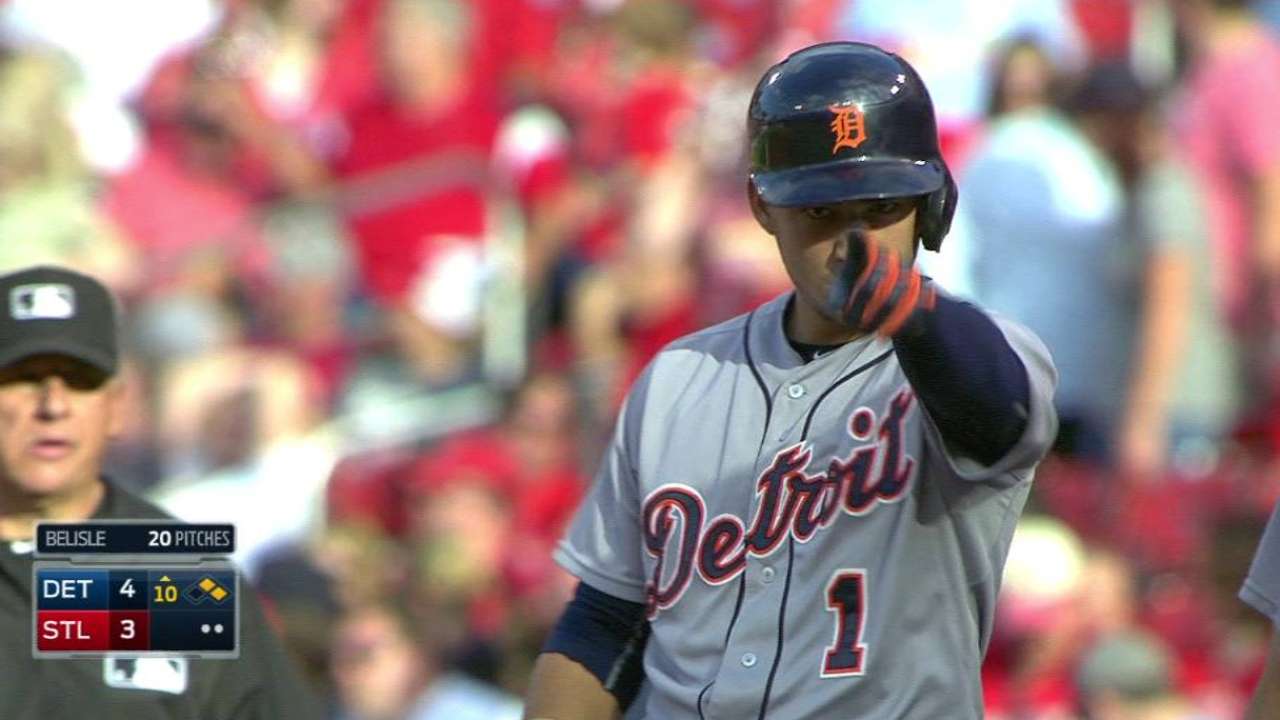 ST. LOUIS -- In a game that featured four home runs, the biggest hit came on a soft bloop off Jose Iglesias' bat.
With one swing, Iglesias erased what had been a forgettable day at the plate on Saturday as his single to right scored J.D. Martinez to give the Tigers a 4-3 win in 10 innings over the Cardinals. The victory clinched the first series win for a visiting club in Busch Stadium this season.
"It was good," Iglesias said. "I was able to put the ball in play and find a hole and help the team to win."
The RBI atoned for what had been an 0-for-4 day, and Iglesias had stranded six runners on base.
"When he's at the plate, I always feel good about him," Tigers manager Brad Ausmus said. "He's got a very low-maintenance swing. There's not a lot to it. He just tries to get the barrel on the ball. He's pretty quick; there's not a fastball that can be thrown by him when he's ready to hit, so I felt pretty good about him in that situation."
Ausmus said that Iglesias had some good at-bats, even though the results weren't quite there. A diving play by Cardinals third baseman Matt Carpenter potentially robbed Iglesias of an RBI hit in second.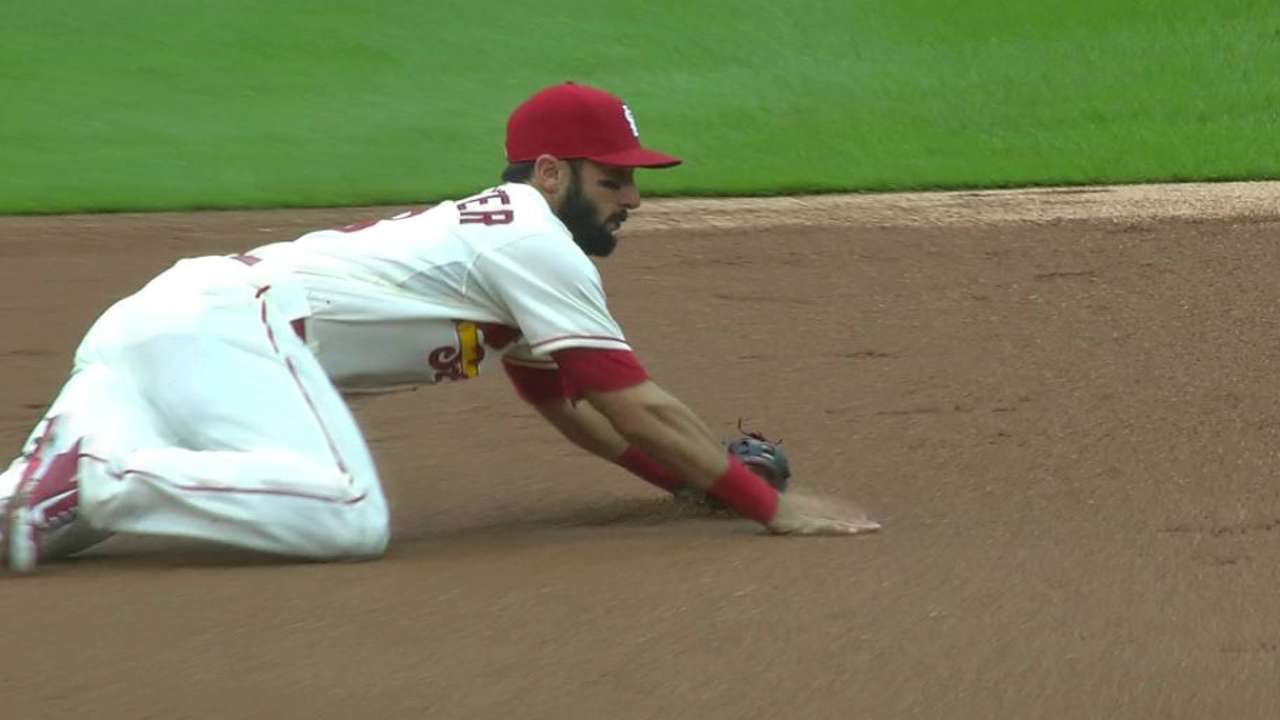 "I think as a hitter, as frustrating as it can be when you hit the ball well and not get a hit, at least you go back to the dugout and know that you put a good swing on it and there's nothing mechanically flawed," Ausmus said.
Iglesias' hit overshadowed a strong start by David Price, who went 6 2/3 innings and struck out nine. All three runs Price gave up were solo homers -- all on his changeup.
Price, though, saved his best for last by striking out Carpenter, who had one of those homers, with one out and runners on second and third in the seventh. Carpenter was the last batter Price faced, and the strikeout allowed Angel Nesbitt to come in relief and get out of the jam.
Joe Harris is a contributor to MLB.com. This story was not subject to the approval of Major League Baseball or its clubs.