What to watch for in today's games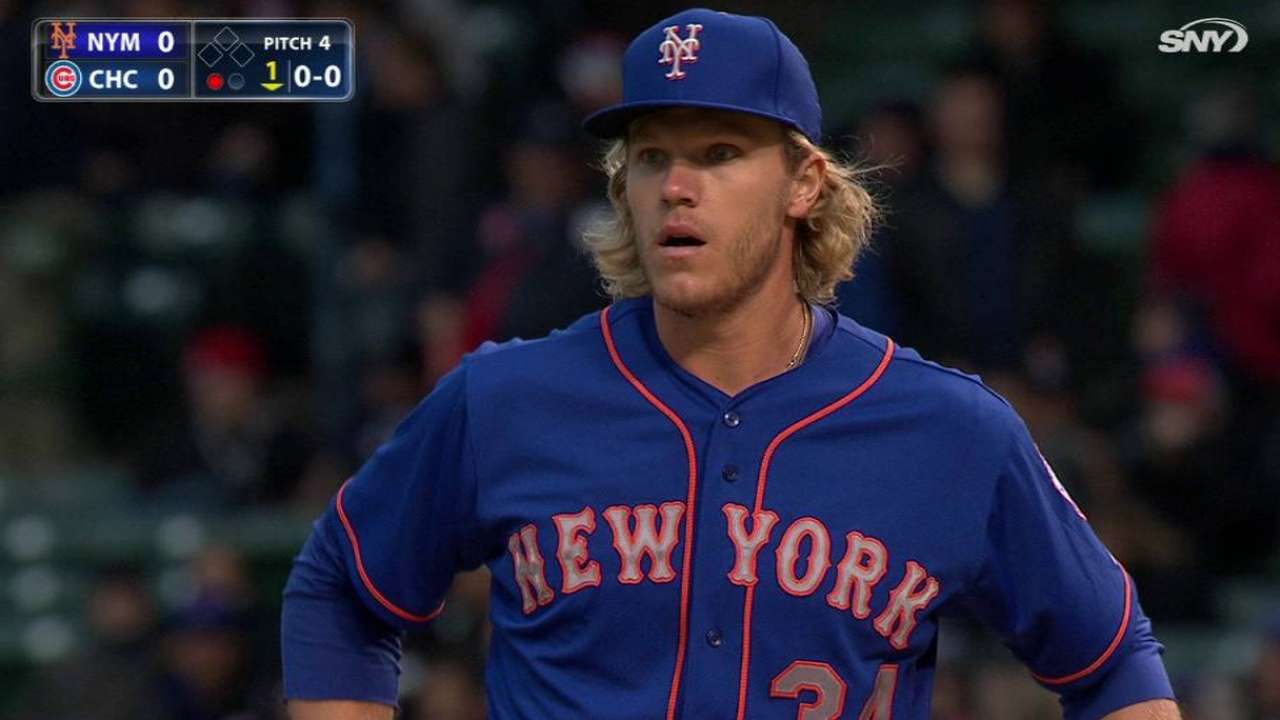 Sunday brings the end of an action-packed weekend of baseball. There are games from afternoon 'til evening, so keep an eye on these five things to watch for:
• Syndergaard makes Citi Field debut: MIL @ NYM, 1:10 p.m. ET
Mets top prospect Noah Syndergaard had mixed results in his big league debut against the Cubs, allowing three runs on six hits and four walks. However, the big righty showed off his power arm, striking out six in 5 1/3 innings. He'll square off against the Brewers' Wily Peralta in his first career start in Queens.
• Simon meets an old foe: DET @ STL, 8:05 p.m.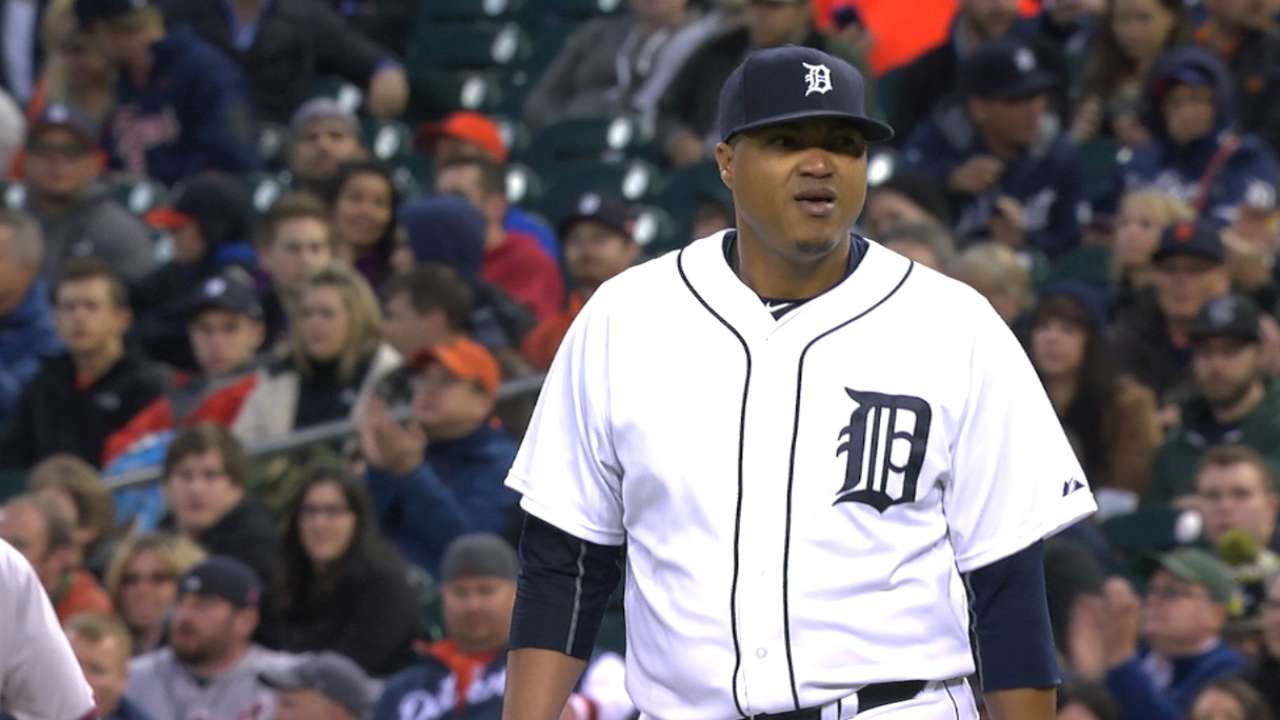 After facing off against the Cardinals three times last year while with the Reds, Detroit's Alfredo Simon will face first-place St. Louis in primetime on Sunday. Simon won two of the three games last year. Lance Lynn, who has struck out 25 batters in his last 19 innings, gets the nod for the Cardinals.
• Capuano debuts: NYY @ KC, 2:10 p.m. ET
After helping out in New York's rotation last season, left-hander Chris Capuano is set to make his 2015 debut on Sunday against the defending American League champion Royals. Capuano, who went 2-3 with a 4.25 ERA in 12 starts for the Yankees last season, has been sidelined this spring by a strained right quadriceps. It will be the 10-year veteran's first career start against Kansas City.
• Knuckleballer on the hill: BOS @ SEA, 4:10 p.m. ET
Boston fans are familiar with knuckleballers, and they'll have one on the mound on Sunday against the Mariners when Steven Wright steps into Justin Masterson's rotation spot as Masterson was sidelined with right shoulder tendinitis. Wright, who has started one game in each of the last two seasons for Boston, will face off against Seattle's James Paxton.
• What kind of encore for Heston?: SF @ CIN, 1:10 p.m. ET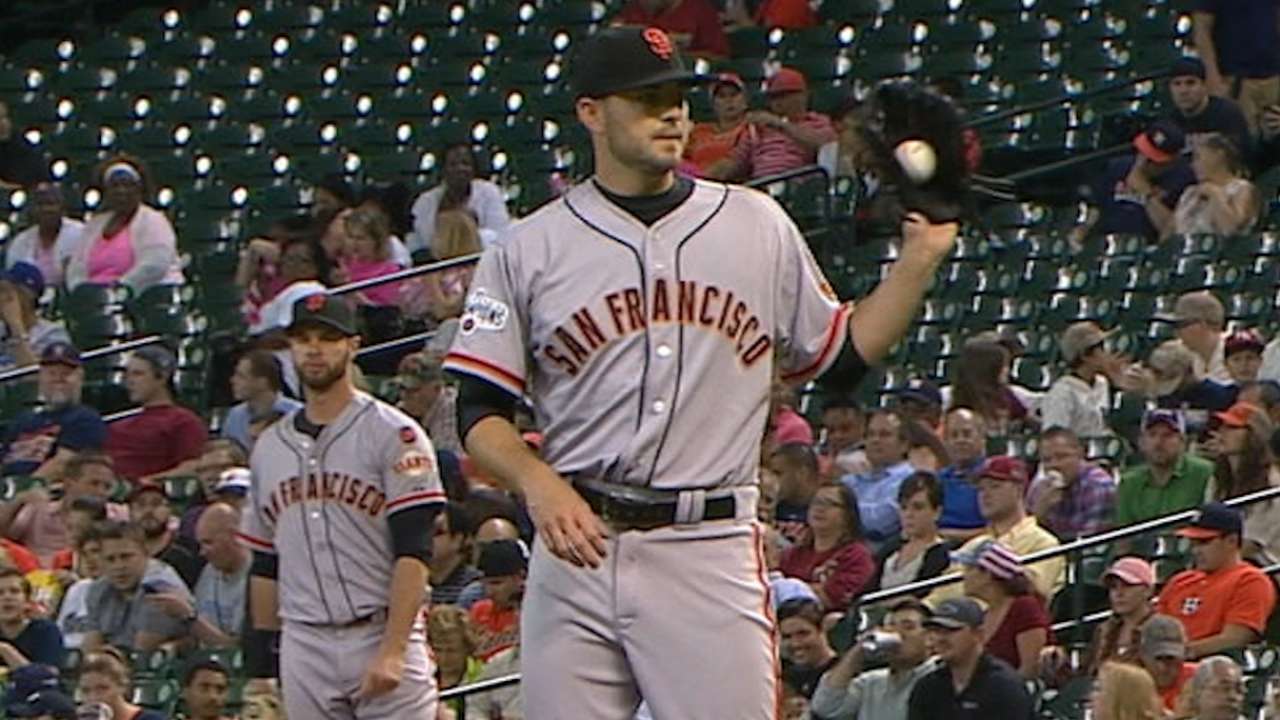 Giants right-hander Chris Heston had a historic outing in his last start, becoming just the third rookie in the last 25 years to throw a complete game with 10 strikeouts and allowing as few as two hits and zero walks. What will he have in store against Anthony DeSclafani and the Reds?
Joey Nowak is a reporter for MLB.com. Follow him on Twitter at @joeynowak. This story was not subject to the approval of Major League Baseball or its clubs.