With Tillman, Norris out, Wright to make debut
Righty was 3-0 as starter at Triple-A Norfolk, set for first start in Majors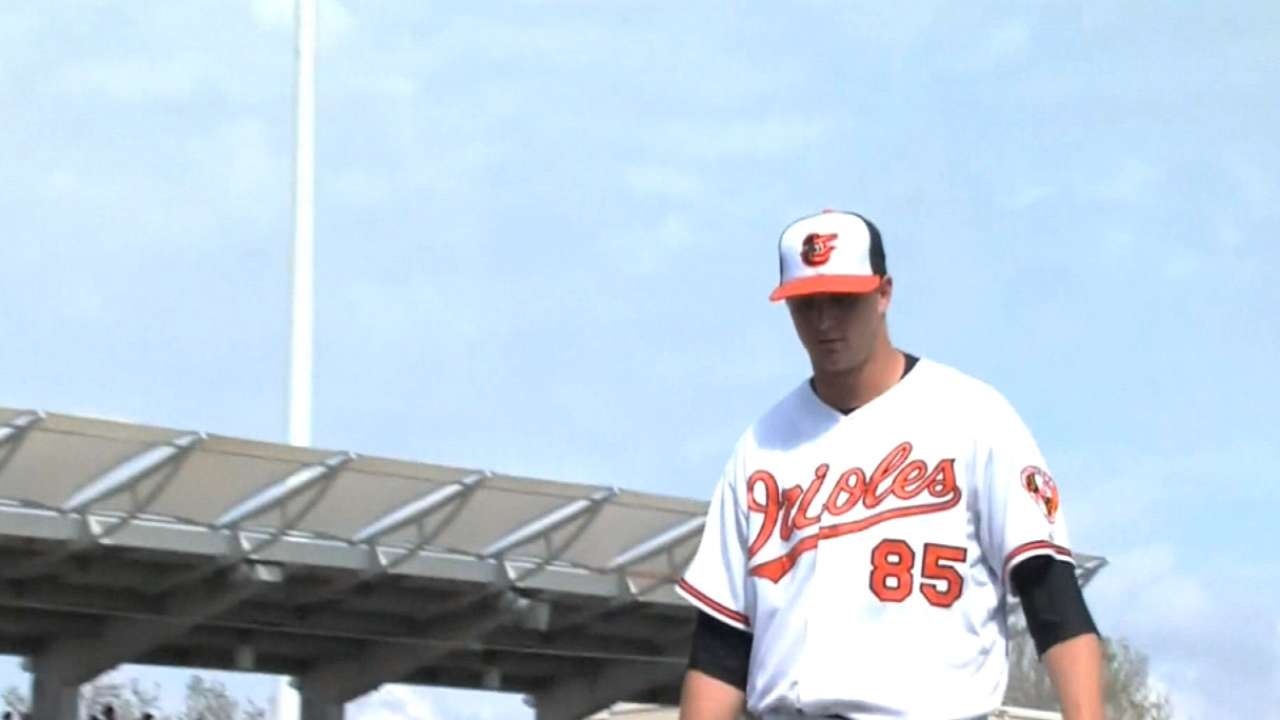 BALTIMORE -- Right-hander Mike Wright will make his Major League debut on Sunday when he starts for the Orioles in the series finale with the Angels.
Manager Buck Showalter scratched Bud Norris from his Saturday start due to problems from a tough case of bronchitis. Showalter moved Ubaldo Jimenez up to Saturday and was going to start Chris Tillman on Sunday, but now that's changed also.
Showalter said before Saturday's game that some lower back stiffness -- a slight strain -- is bothering Tillman, and Wright's been with the team since May 13 and has not pitched. He was 3-0 with Triple-A Norfolk as a starter.
"He was aware of the possibility," Showalter said. "There were people who were options. He's just ready to go. Really, you don't want to have him sit any longer, either."
Showalter said that Norris has lost some weight and is struggling from the bronchitis. The team wants to see if he'd be able to pitch out of the bullpen Sunday and how he'll feel for the next game Tuesday.
Tillman's back condition has bothered him at times for two or three years. The pitcher told Showalter that he could come in Sunday and feel 100 percent and is not worried about the situation.
"I'm not all that concerned about it," Tillman said. "I've had it before. It kind of happened in my bullpen. Trying to be careful with it and not make it worse than it has to be, so I think we've got time. We've got the off-day, so we want to play it safe. I'm shooting for Tuesday."
Showalter has concerns since the Orioles begin a tough stretch where their next off -day doesn't come till June 8. The Orioles also have a doubleheader against the White Sox -- the games postponed by the unrest in Baltimore a few weeks ago -- on May 28, which adds to difficulty for Showalter and his pitchers that week.
In addition, the Orioles announced Saturday that the doubleheader's start time has been changed to 1:05 p.m. ET instead of 4:05.
Jeff Seidel is a contributor to MLB.com. This story was not subject to the approval of Major League Baseball or its clubs.