Day off may allow Rays to shuffle rotation
Team still undecided about starters for two-game series vs. Braves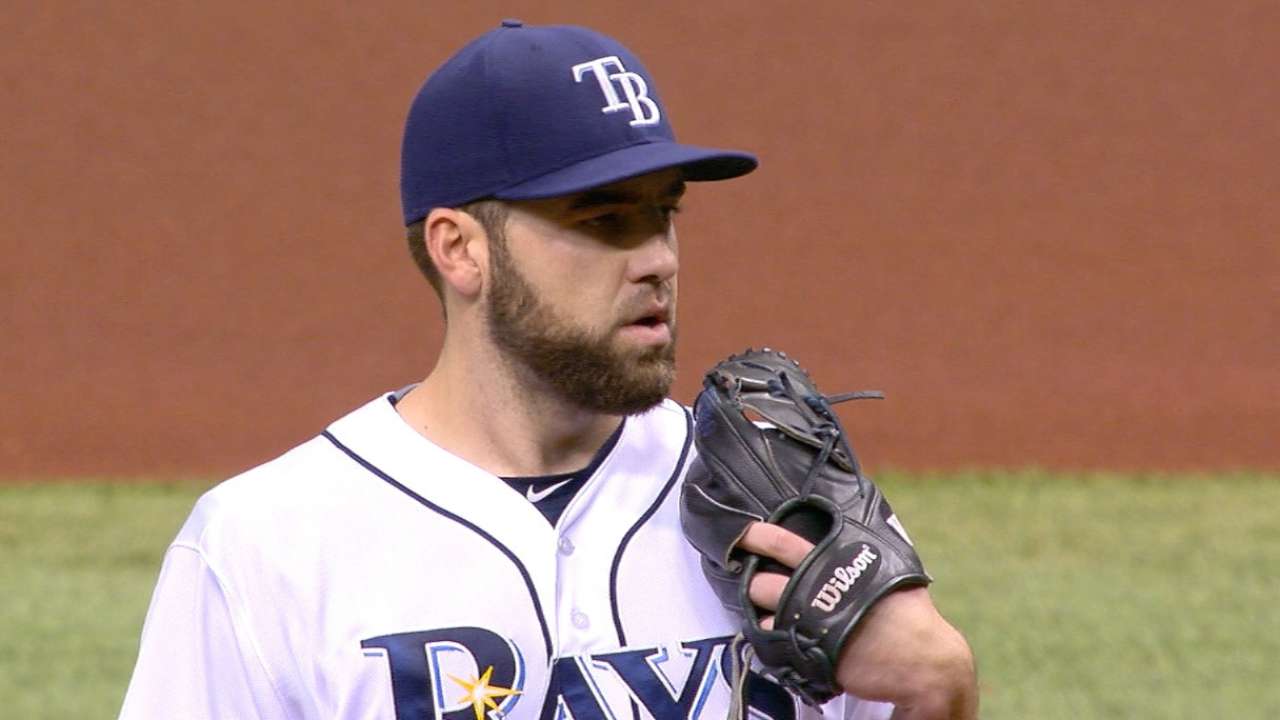 MINNEAPOLIS -- Monday will be an off day for the Rays prior to the start of their two-game series with the Braves. That fact has the Rays keeping a poker face about who will pitch after Sunday's game against the Twins.
If the Rays followed suit and remained in the order they used the last time through the rotation, Nathan Karns would start Tuesday against the Braves and Erasmo Ramirez would follow on Wednesday.
However, given the off day, the Rays could elect to skip the No. 5 spot. Such a move would allow the core of the starting rotation to remain on schedule.
Opting to go with Ramirez -- or a collection of arms -- in the No. 5 slot on Wednesday would afford the young staff an extra day of rest.
Ramirez pitched well in his last outing Thursday night when he blanked the Yankees on one hit and two walks while striking out four in five innings to earn the win.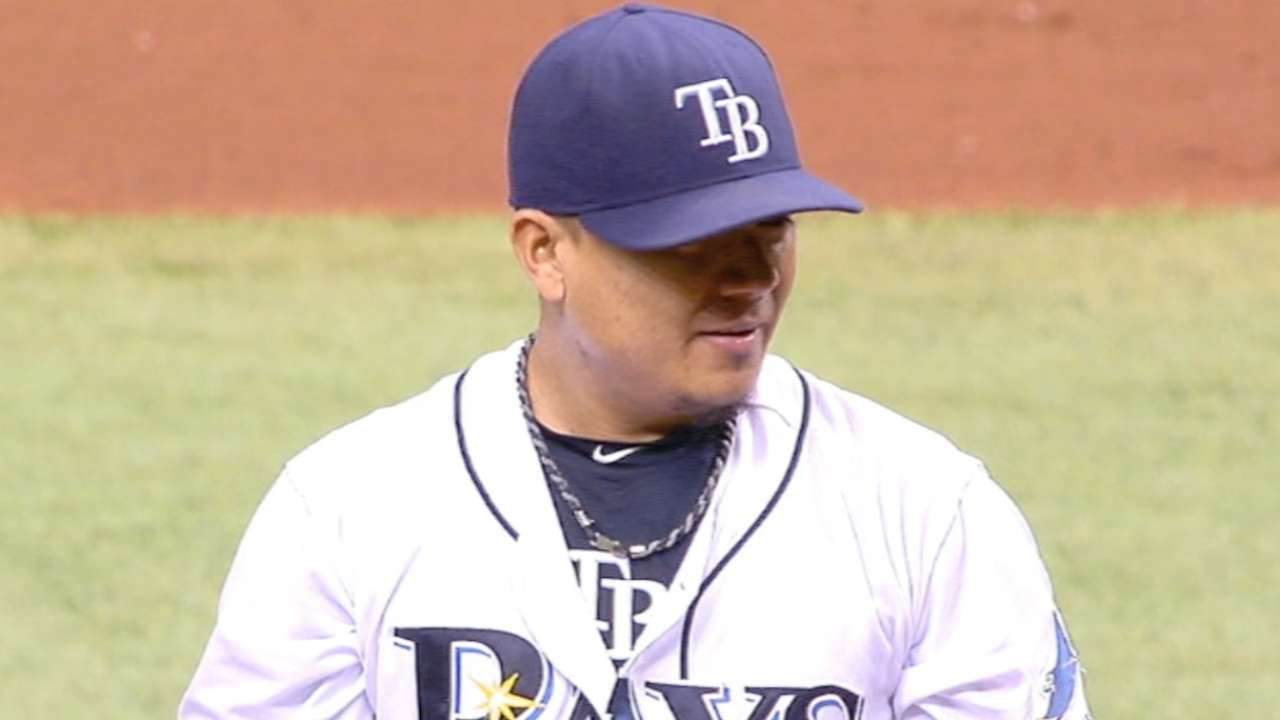 If the No. 5 slot is skipped, Karns would likely start Tuesday and would be followed by Jake Odorizzi on Wednesday. Alex Colome would start Thursday when the team begins a four-game series against the Athletics, and Chris Archer would pitch on Friday.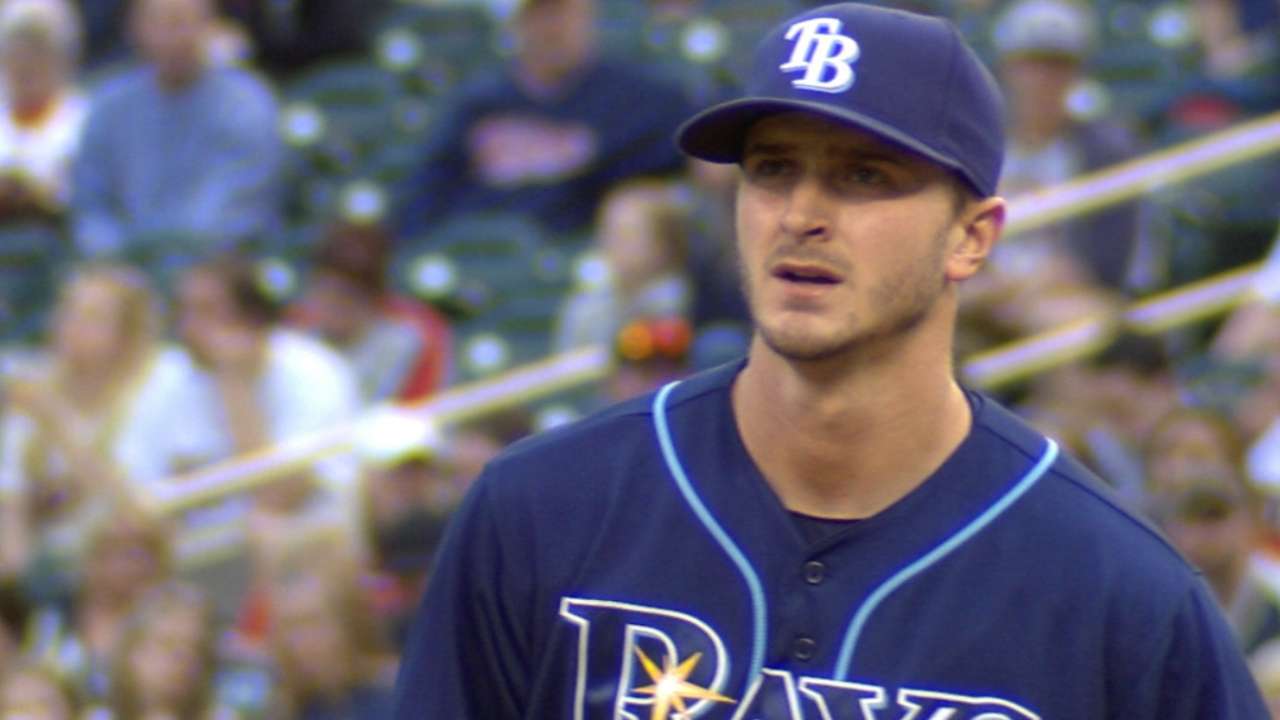 Another wrinkle that could affect the situation is Sunday's weather in Minneapolis. The forecast is for rain. If the game is rained out, the Rays would have to shuffle the deck again.
Stay tuned.
Bill Chastain is a reporter for MLB.com. Listen to his podcast. This story was not subject to the approval of Major League Baseball or its clubs.