Eaton's hustle play sparks Sox comeback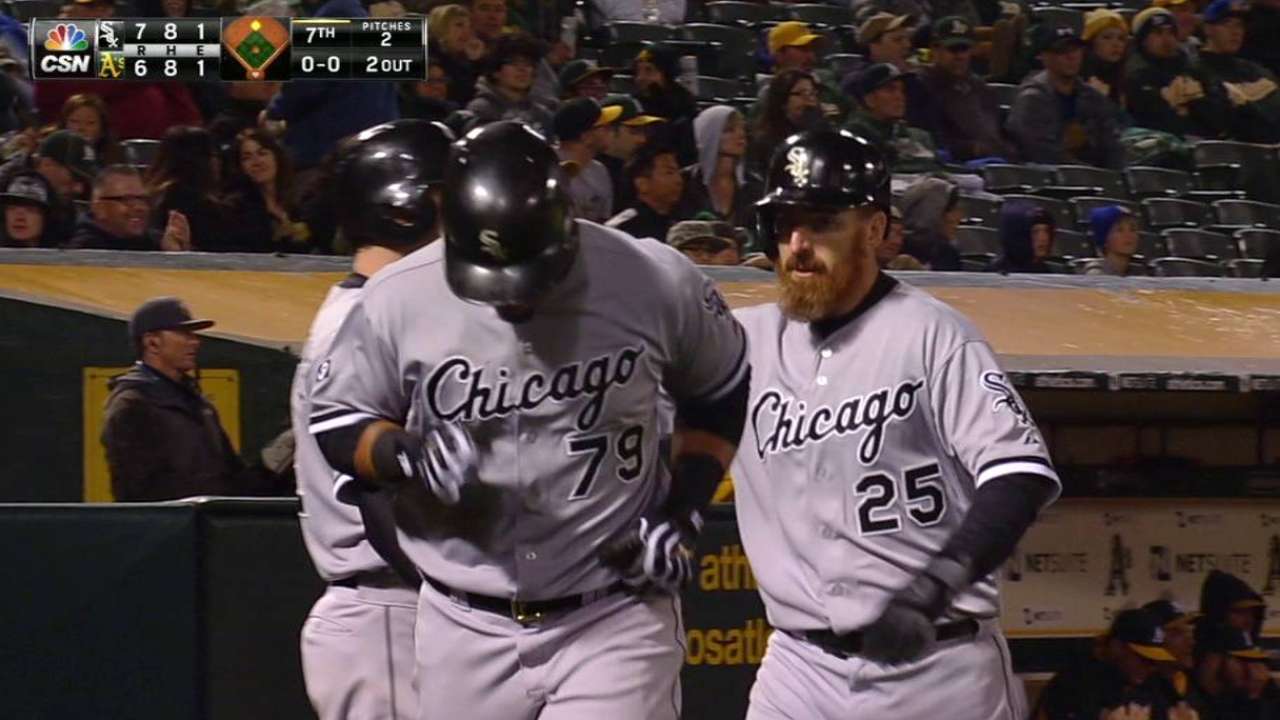 OAKLAND -- A little hustle from Adam Eaton went a long way on Friday night at the Coliseum.
After the White Sox leadoff man beat out a potential inning-ending double play in the seventh inning, his teammates put together a five-run rally to claim a 7-6 comeback victory over the A's.
With one out and runners on first and second, Eaton chopped one to Oakland shortstop Marcus Semien. But before the A's could complete the 6-4-3 double play to get out of the jam, Eaton touched the bag to extend the inning.
"When you're behind in the game, little things make a difference," Eaton said. "If I can't drive those runs in, I've got to make sure that somebody else has the chance to do that. With one out in the inning, I knew that I needed to get down the line. It's something I always do anyways. Just so happened we had a big inning afterwards and it worked out well."
At that point in the game, the White Sox trailed 6-2. But then Melky Cabrera hit an RBI single before Adam LaRoche and Avisail Garcia delivered back-to-back, two-run doubles. And just like that, Chicago turned a four-run deficit into a one-run lead.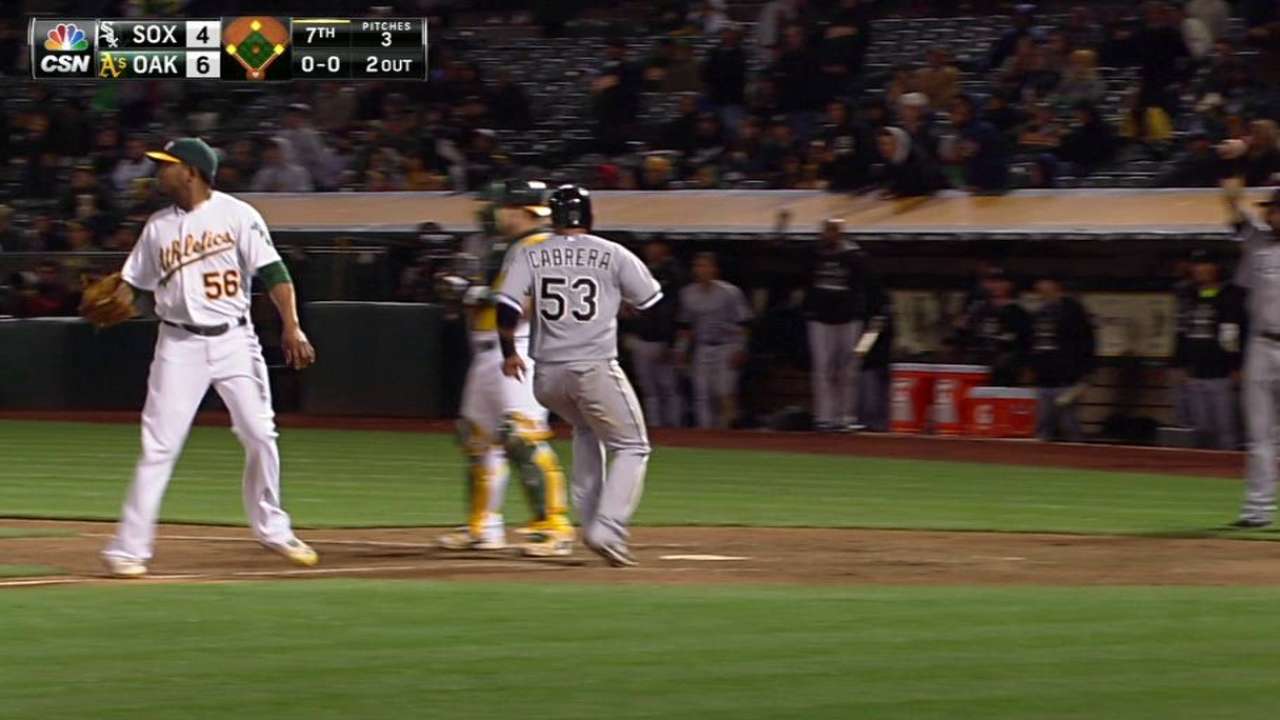 "It's kind of what we expected with this lineup," LaRoche said. "Obviously not seven, eight runs every night. But we have the capability to go do that and have a deep lineup where down in our order we should still put some at-bats together and score some runs."
But none of it would have been possible if it wasn't for Eaton busting down the line.
"That's a straight hustle play," White Sox manager Robin Ventura said. "That's what he does."
Eaton also scored the game's first run after leading off the contest with a ground-rule double. The White Sox held a 2-0 lead until lefty Carlos Rodon -- in his second start -- ran into command issues, issuing six walks while the A's built a 5-2 lead. Rodon only lasted four innings, giving up five earned runs on five hits while striking out five.
But the big rally wiped out Rodon's subpar evening, while Zach Duke recorded the final four outs to record the second save of his career. Ventura said he wanted to rest closer David Robertson after he pitched in four of the team's previous five contests.
It's not the first time the White Sox showed some resilience at the plate this week. On Monday, the team fought back from a six-run deficit against the Brewers to tie the game at 7-7, only to lose it late.
"It's nice to get the win out of this one," Ventura said. "When you grind your way back and retake the lead or tie it up, it's nice to close it out. Good stuff from the offense."
Alex Espinoza is a contributor to MLB.com. This story was not subject to the approval of Major League Baseball or its clubs.