Dazzling outing by Buchholz encouraging
Red Sox starter strikes out 11, allows one run over eight innings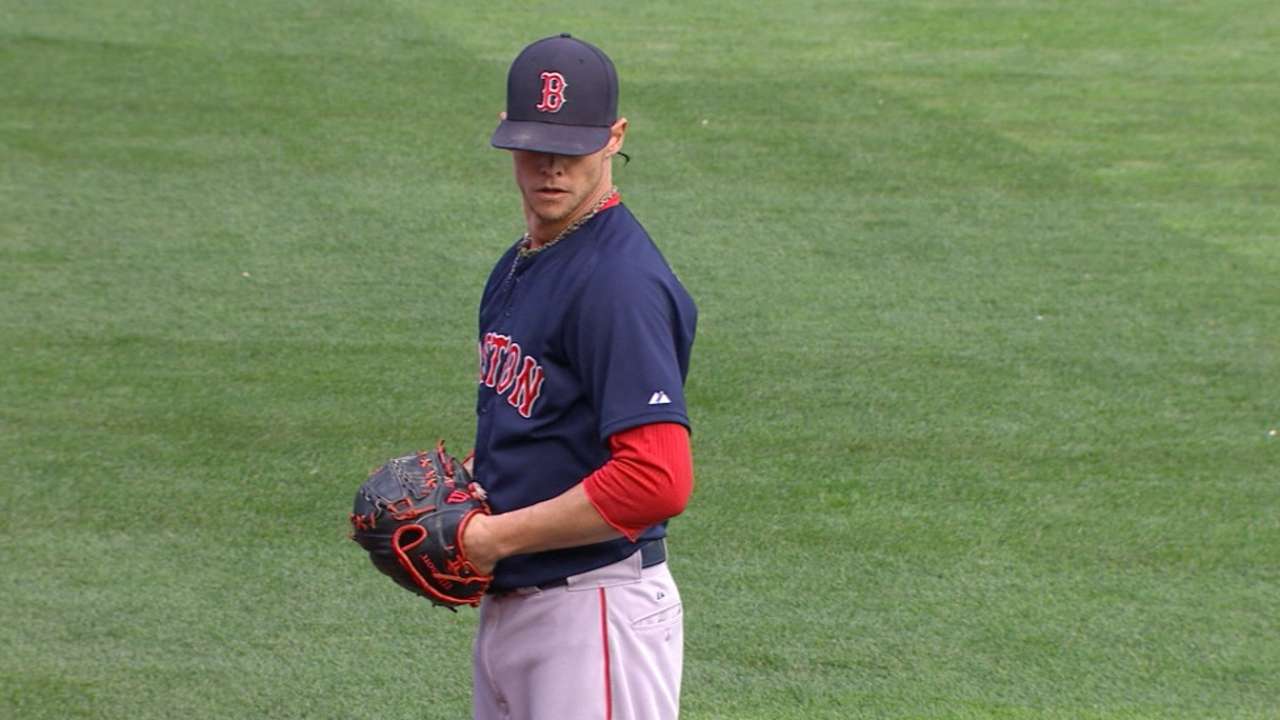 SEATTLE -- Clay Buchholz didn't merely pitch well Friday night against the Mariners. Instead, he was filthy. The only thing that was missing was a win next to his name.
Boston's righty went eight dominant innings at Safeco Field, allowing three hits and no walks while striking out 11 in a no-decision. The Red Sox couldn't get their offense in gear and wound up taking a 2-1 loss on a walk-off gapper by Nelson Cruz with two outs in the bottom of the ninth.
In the big picture though, Buchholz's performance could be meaningful if it jump-starts him into one of those hot streaks he's had in the past that lasts for a few weeks.
Though Buchholz (2-4, 4.93 ERA) has been up and down this season, his last two starts have been encouraging.
What did Buchholz have in this one?
"Everything," said manager John Farrell. "He had command, he had a lot of strikes, he had every pitch working for him tonight. He pitched ahead in the count for the most part, except for the 1-0 fastball to [Seth] Smith for the solo home run. He was very, very good."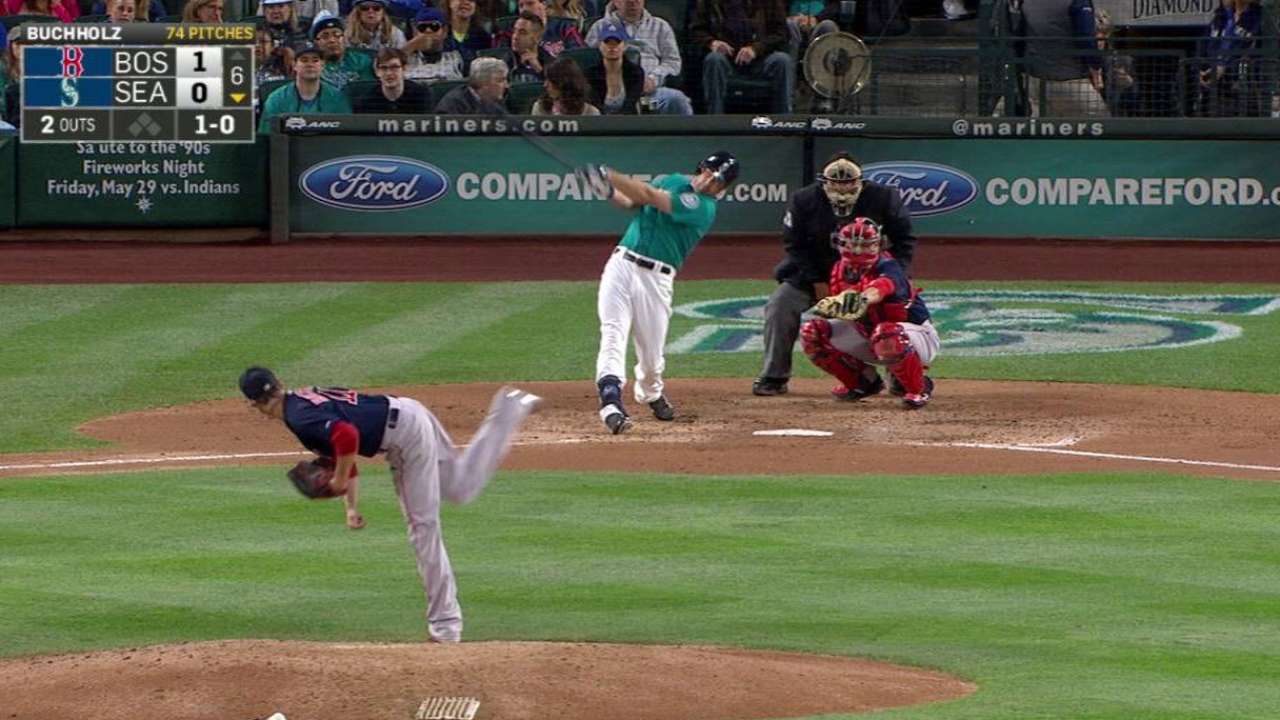 Smith's game-tying homer came with two outs in the bottom of the sixth. Other than that, Buchholz was lights-out.
"I don't think the two-seam fastball was all that good, but the cutter came in the middle innings, and changeup was good all night," said Buchholz. "I could throw the curveball for a strike, and I was able to keep them off balance."
Though there's been some panic in Red Sox Nation about Buchholz's inconsistent nature, the righty thinks he still has plenty of time to produce a solid season.
"I've felt pretty good all year," said Buchholz. "There's been two lopsided games that just haven't worked out. Other than that, I felt like the stuff is good. If anything, it's just location with a couple pitches. It's good when you can build off some results."
This was the third time in Buchholz's career he struck out 11 or more. He came just one strikeout away from tying his career high.
"Clay pitches an outstanding eight innings of baseball tonight," said Farrell. "Four pitches for strikes. A dominating performance in his own right."
Ian Browne is a reporter for MLB.com. This story was not subject to the approval of Major League Baseball or its clubs.