Peralta continues week of hitting former teams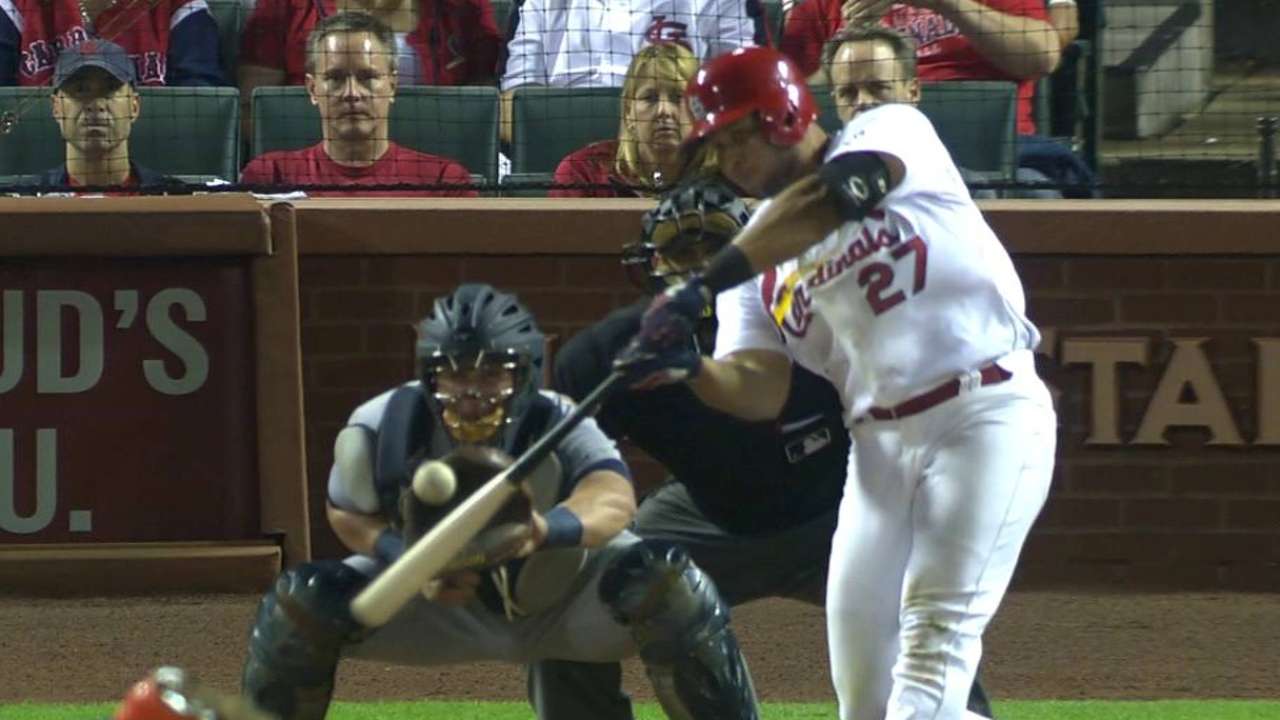 ST. LOUIS -- Cardinals shortstop Jhonny Peralta said he keeps in touch with a few of his former teammates in Detroit. He had something in common with one of them in the Cards' 10-4 loss to the Tigers at Busch Stadium on Friday night.
Peralta homered in his first game against the Tigers since spending 3 1/2 years with them from 2010-13. So did his buddy Miguel Cabrera, who Peralta said he keeps in touch with through phone calls.
"Good guy on the field and outside the field as well," Peralta said of Cabrera, who hit his 399th career home run.
Peralta hasn't been a good guy to his former teams this week, though.
In Tuesday's series opener against the Indians -- the team Peralta broke into the big leagues with in 2003 -- he registered a 2-for-5 night. A day later, he broke up Corey Kluber's bid for a no-hitter with a single in the seventh inning.
"In that situation, they booed me more," Peralta said of the reception he received in Cleveland. "They would have booed anybody, but I think they booed me more, I think. It doesn't matter to me though. It felt good to play over there and remember the past."
Peralta received cheers from a sellout crowd of 45,601 for his efforts with the bat on Friday.
His seventh-inning long ball was his fifth of the season, but it came after Cabrera bolstered the Detroit advantage with the first of back-to-back home runs off St. Louis reliever Mitch Harris in the top half of the inning.
With two walks in addition to his homer, Peralta reached base three times on the night.
"It was great to face them, great to see a lot of the guys here, a couple of friends," Peralta said of playing his second former squad this week. "They're a really good team and it's unbelievable how they're hitting."
On Saturday, he'll try and keep his good week going against Detroit lefty David Price, who pitched for Tampa Bay when Peralta played for Detroit and Cleveland. Peralta is 0-for-13 against him.
"We'll see what happens [Saturday] with Price," Peralta said. "He's a really good pitcher, but we'll see what can happen."
David Cobb is an associate reporter for MLB.com. This story was not subject to the approval of Major League Baseball or its clubs.