After Chen stalls, Indians' bullpen steps up
Five Cleveland relievers combine for 6 2/3 shutout innings in win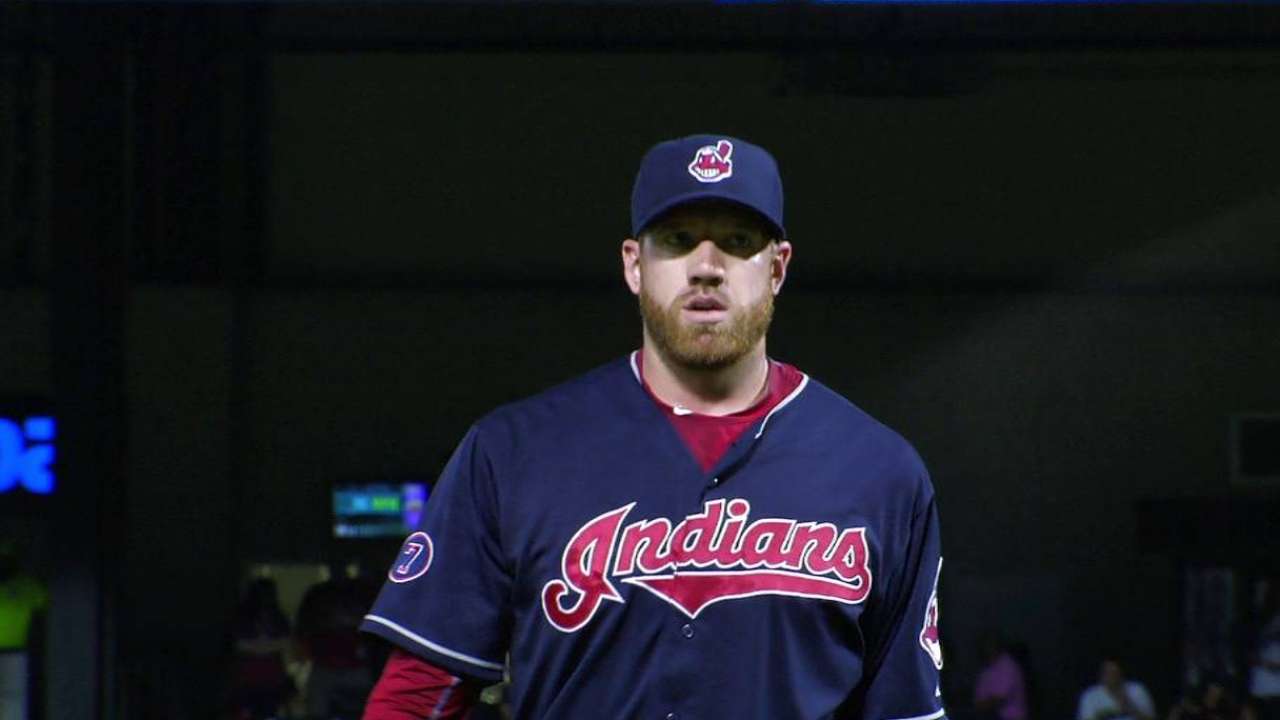 ARLINGTON -- Having to reach into your bullpen in the third inning isn't usually a formula for success. But in Friday's 8-3 series-opening win over the Rangers, the Indians made it work.
Bruce Chen struggled for the second straight start, allowing three runs in the first inning on back-to-back home runs by Prince Fielder and Adrian Beltre. If not for a fantastic catch on the left-field warning track by Ryan Raburn, Chen would've given up at least a couple more in the second.
And, with two on and one out in the third, Indians manager Terry Francona had seen enough. Chen had allowed three runs on seven hits, lasting only 2 1/3 innings in the third-shortest outing by an Indians starter this season.
"He really needs to locate," Francona said. "When he doesn't, he doesn't throw as hard as he used to, and he's really kind of a finesse pitcher. This is probably a tough ballpark to do that, especially tonight."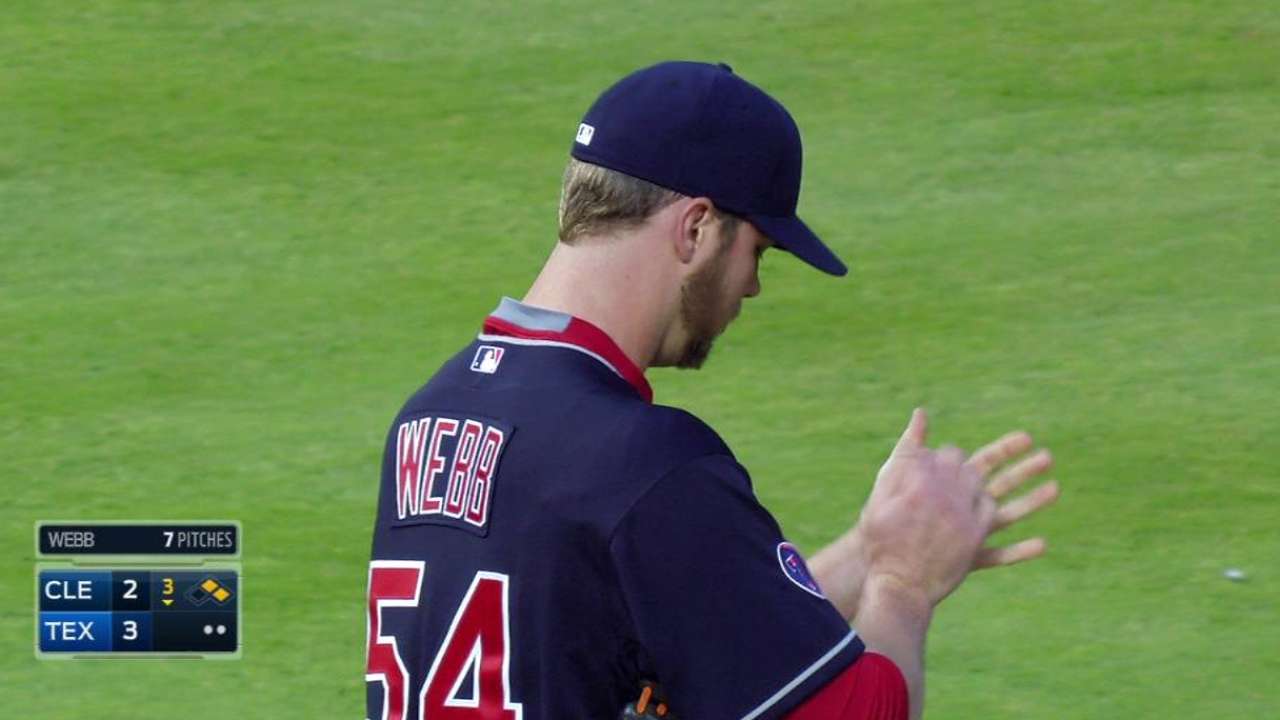 But the Indians bullpen picked Chen up, as five relievers combined to toss 6 2/3 scoreless innings and allow only two hits in the win at Globe Life Park. The first was Ryan Webb, who hit Thomas Field to load the bases with two outs in the third before getting Carlos Corporan to ground out to first to end the inning.
That was as close as the Rangers came to scoring the rest of the game, not advancing past second base the rest of the night.
"They were really good," Francona said of his bullpen. "[Webb] came in and quieted things down. Everyone came in and did exactly what they were supposed to do. ... Our bullpen came in and quieted the game down. That's just what we needed."
Webb pitched two scoreless innings to eventually earn his first win of the season before handing the ball to Zach McAllister. The right-hander got the next five outs and extended his consecutive scoreless innings streak to 11 2/3 innings. Then, Scott Atchison, Bryan Shaw and Cody Allen each held the Rangers scoreless for one inning apiece to shut the door.
"I thought we did a tremendous job," McAllister said. "Everyone did a good job throwing strikes and attacking. It's going to happen sometimes. The starters aren't going to be able to go deep every time. I think our 'pen's definitely good enough to handle that."
The bullpen was relatively fresh, needing to pitch only 2 2/3 innings over the previous two games, thanks to Corey Kluber and Trevor Bauer combining to pitch 15 1/3 innings in their masterful performances earlier this week.
"Those last two starts by those guys were huge for the bullpen," McAllister said. "The fact that something like this happened, you don't ever want it to happen, but it did. Those guys being able to do that previously helped us out."
Christian Corona is a contributor to MLB.com. This story was not subject to the approval of Major League Baseball or its clubs.