Swisher leads Tribe's offensive trio in win
Swisher, Kipnis and Brantley drive in five runs, score six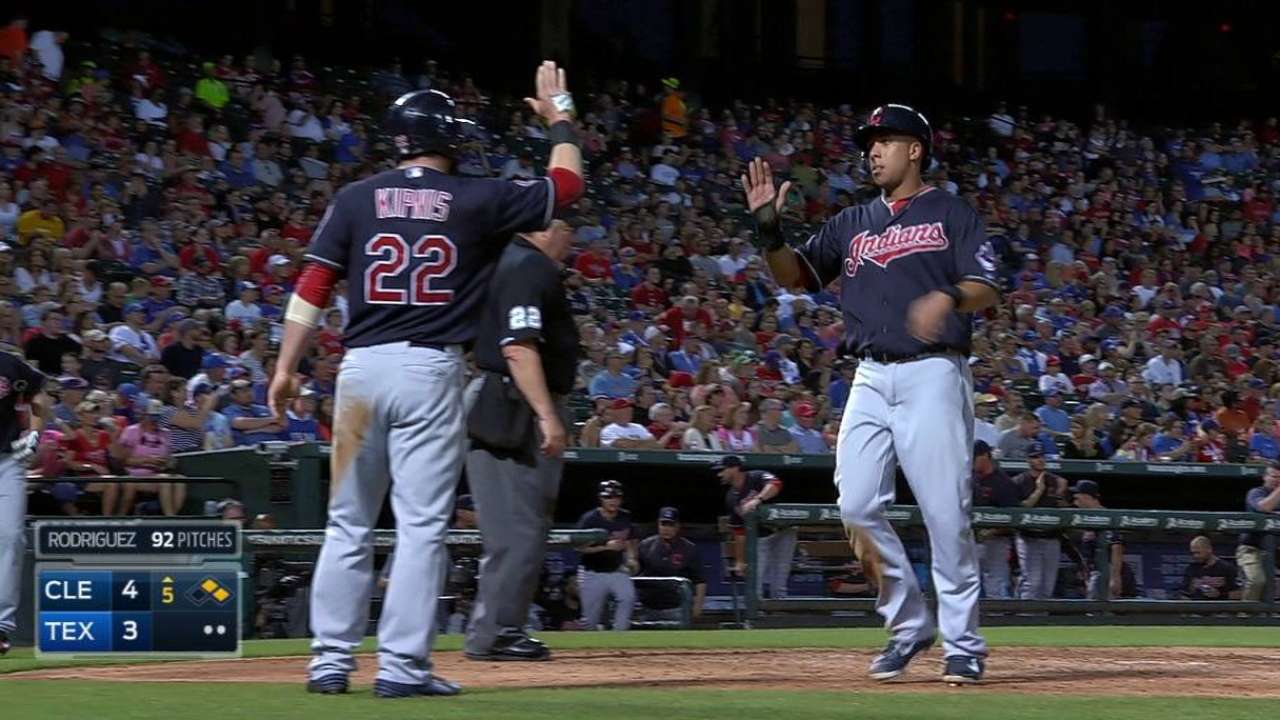 ARLINGTON -- Nick Swisher arrived at Globe Life Park at 12:15 p.m. on Friday afternoon, nearly seven hours before the game's first pitch.
After spending the first month of the season on the disabled list while recovering from offseason knee surgery, Swisher felt good in extended spring training and during a rehab assignment. But he admitted to pressing too much and trying too hard when returning to the big leagues.
Swisher went 4-for-4 against the Twins last Saturday, but was hitless in 11 at-bats over three games entering Friday's series opener. Then, he exploded with three hits in four at-bats -- including doubles in his first two at-bats -- and a walk in Friday's 8-3 win over the Rangers.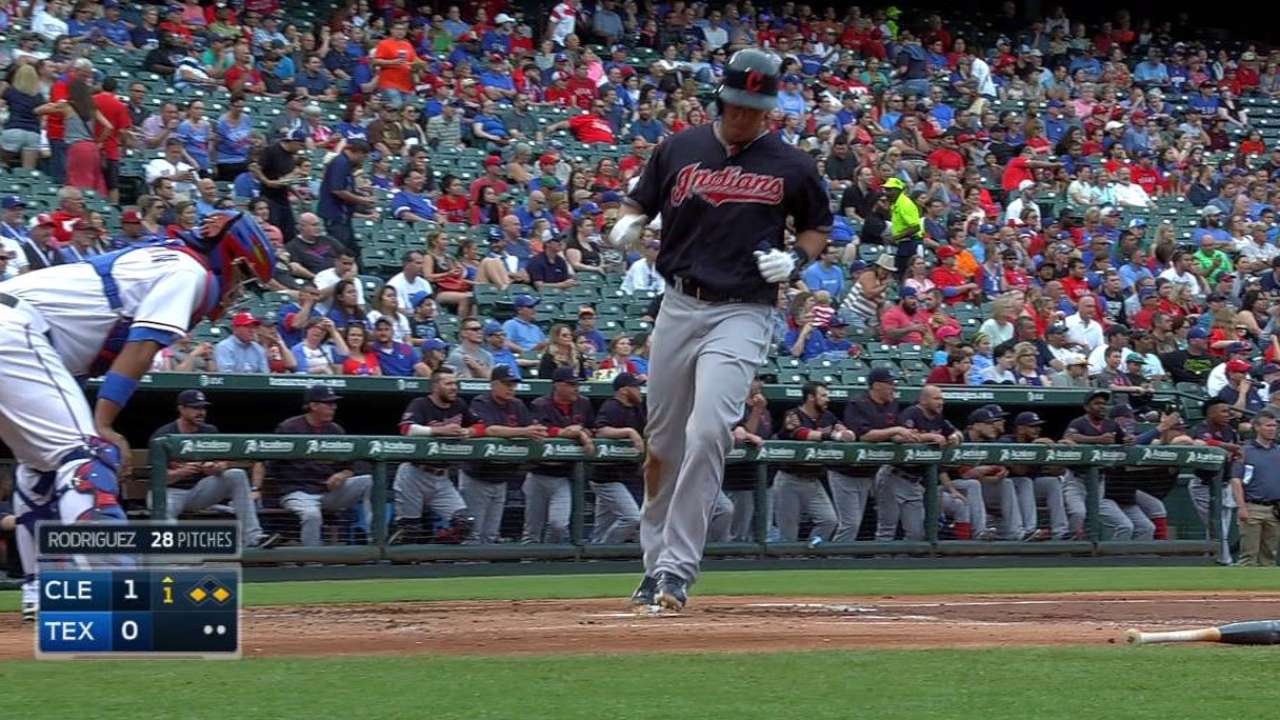 "I put a lot of work in," Swisher said. "I had everything right where I wanted it to be. Then, all of a sudden, I come back to the big leagues and feel like I have to do something. I have to generate something. I don't have to do anything. I just have to be myself."
Unlike Swisher, Jason Kipnis and Michael Brantley were red-hot going into the three-game series against the Rangers. They continued their torrid ways Friday, with Brantley reaching base in all five of his plate appearances and Kipnis ripping four singles for his fourth career four-hit game.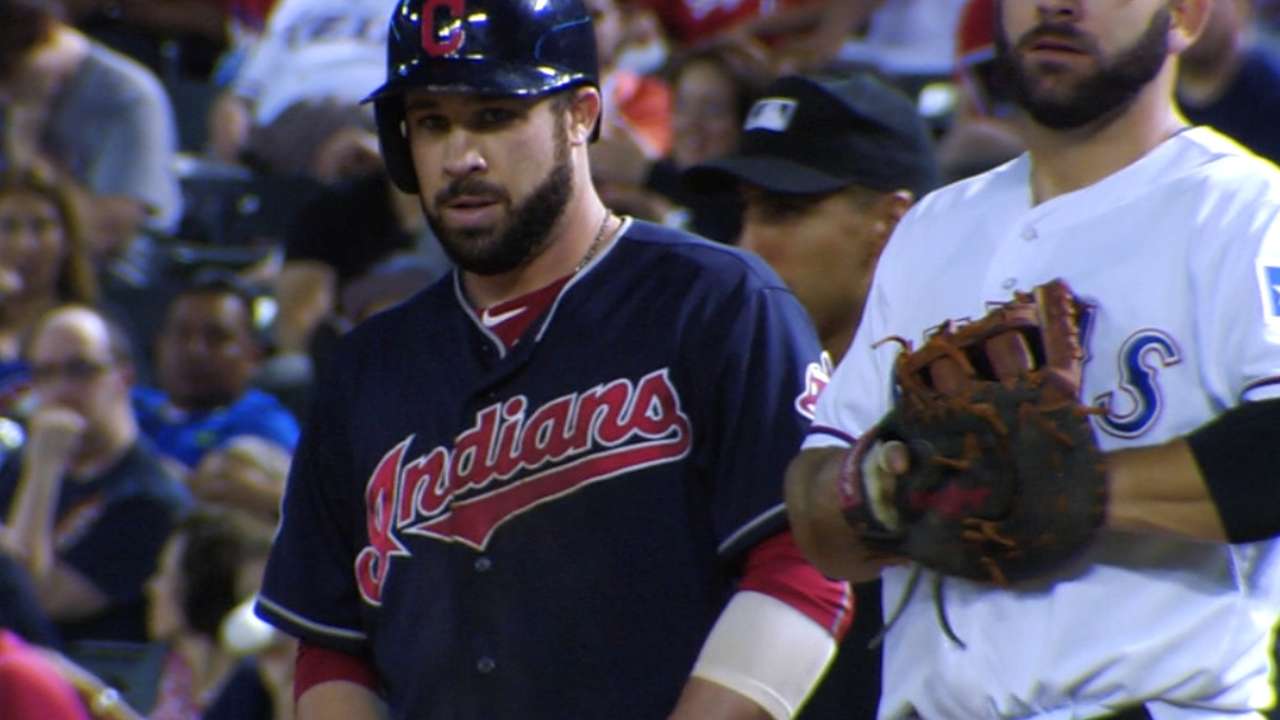 Brantley, Kipnis and Swisher collectively reached base in 13 of their 15 plate appearances on Friday, scoring six of the team's eight runs. They combined to drive in five runs. And one of the two times one of them made an out was when Swisher lined out to second base to end the sixth inning.
"That's what we're hoping for," Kipnis said. "To set the tone, not only for us, but for the rest of the lineup. It's a very contagious lineup. When a couple guys get going, some guys can kind of take pressure off themselves."
Kipnis, who has four three-hit games in his last six contests and is riding a nine-game hit streak, led the game off and scored on an RBI double down the right-field line by Brantley. He also singled and scored in both the fifth and sixth innings. Since taking over for Michael Bourn in the leadoff spot, Kipnis is now batting .419 with 12 extra-base hits, including three home runs, and 17 runs scored in 18 games.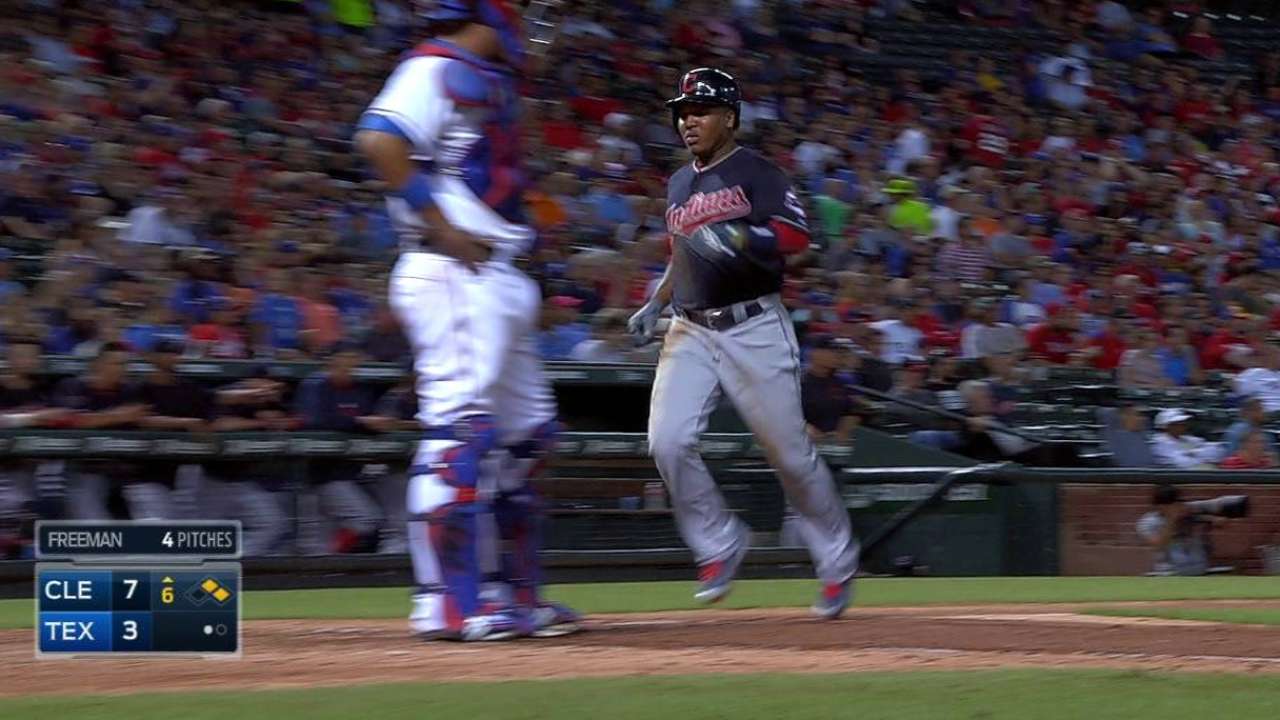 Not to be outdone, Brantley went 3-for-3 with a pair of walks and two doubles. He is batting .397 with nine doubles, four homers and 17 RBIs in his last 20 games. Brantly also became the second Indian this season to reach base five times in a game, joining Carlos Santana, who did it May 3 against the Blue Jays.
"I've been impressed with Brantley since the day I got here," Francona said. "He's one of the better players in the league. He's smart. He's everything you want in a player. That's all you need to know. He's everything you want."
Christian Corona is a contributor to MLB.com. This story was not subject to the approval of Major League Baseball or its clubs.