Bullpen woes rear up in Philly series opener
Trio of relievers unable to keep D-backs on top in pivotal 7th inning
PHILADELPHIA -- The D-backs made a change at closer before Friday night's game with the Phillies, but it did not matter because they were not able to get to the ninth with a lead.
A trio of relievers gave up three runs in the seventh as the Phillies rallied for a 4-3 win at Citizens Bank Park.
It was the second straight game in which the bullpen was unable to hold a lead. On Wednesday, it was Addison Reed who gave up a ninth-inning grand slam to Michael Taylor that cost Arizona the game and Reed his closer's job.
On Friday, it was a combination of Daniel Hudson, Oliver Perez and Enrique Burgos that was unable to keep the Phillies at bay in the seventh.
"It's been a struggle," Hudson said. "I think we'll get back on track here soon. Guys will get some regular work, and I think that'll be big for us to do that. Hopefully, we can get a couple of good outings under our belts. Everyone just kind of feeds off of that and wants to get in there. It's one of those little funks we're in. We'll keep working hard and figure it out and straighten this thing out."
The D-backs scored three runs in the seventh to grab a 3-1 lead as Hudson took the mound to start the bottom half of the inning.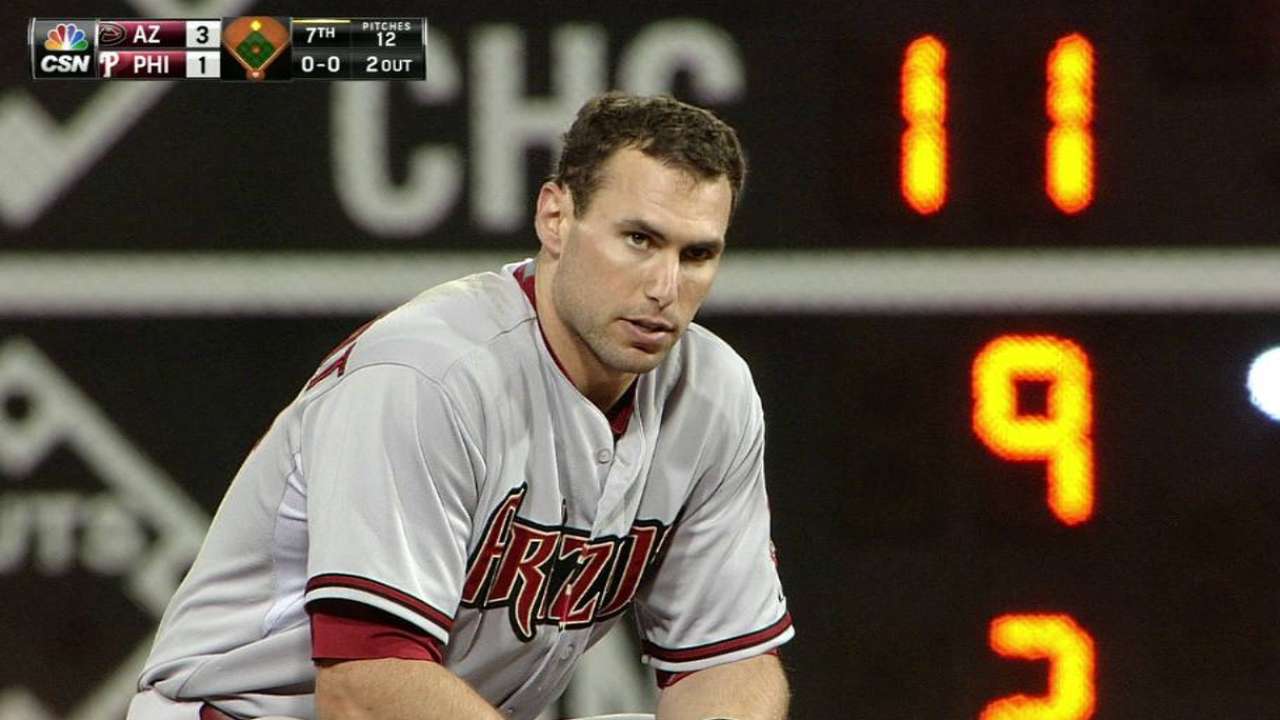 Carlos Ruiz opened the frame with a grounder to the hole that shortstop Nick Ahmed made a nice play on, but his throw short-hopped Paul Goldschmidt at first, and he was not able to pick it.
Cesar Hernandez then grounded a single up the middle, and after Perez came on to fan Ben Revere, Freddy Galvis blooped a single to center to score Ruiz and Hernandez.
"I made a mistake," Perez said of the slider that Galvis hit. "I was supposed to keep throwing fastballs because I know he's a contact guy and he was waiting for something soft, and I left it right there."
After the lefty-swinging Grady Sizemore was replaced by pinch-hitter Jeff Francoeur, Burgos came on for Perez and surrendered the go-ahead hit.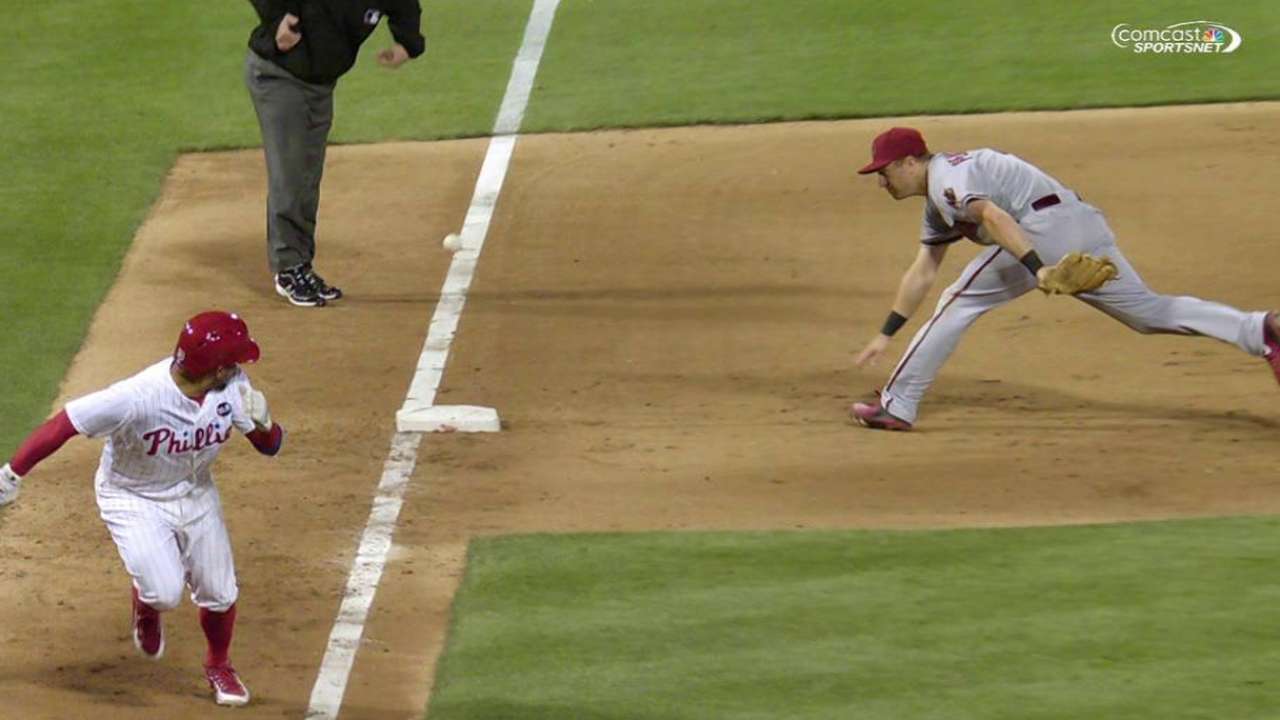 Manager Chip Hale said the D-backs will let matchups determine who pitches the ninth inning, and he will have to continue to seek the right mix of guys in the bullpen.
Entering Friday's game, the D-backs ranked 10th in the National League in bullpen ERA.
"We just didn't do it," Hale said of the seventh inning. "We had all the guys fresh, we had them ready. Just got to keep working, get better. Obviously we're not good enough right now."
Steve Gilbert is a reporter for MLB.com. Read his blog, Inside the D-backs, and follow him on Twitter @SteveGilbertMLB. This story was not subject to the approval of Major League Baseball or its clubs.