Left stranded: Blue Jays whiff in big spots
Toronto goes 1-for-7 with RISP in two crucial innings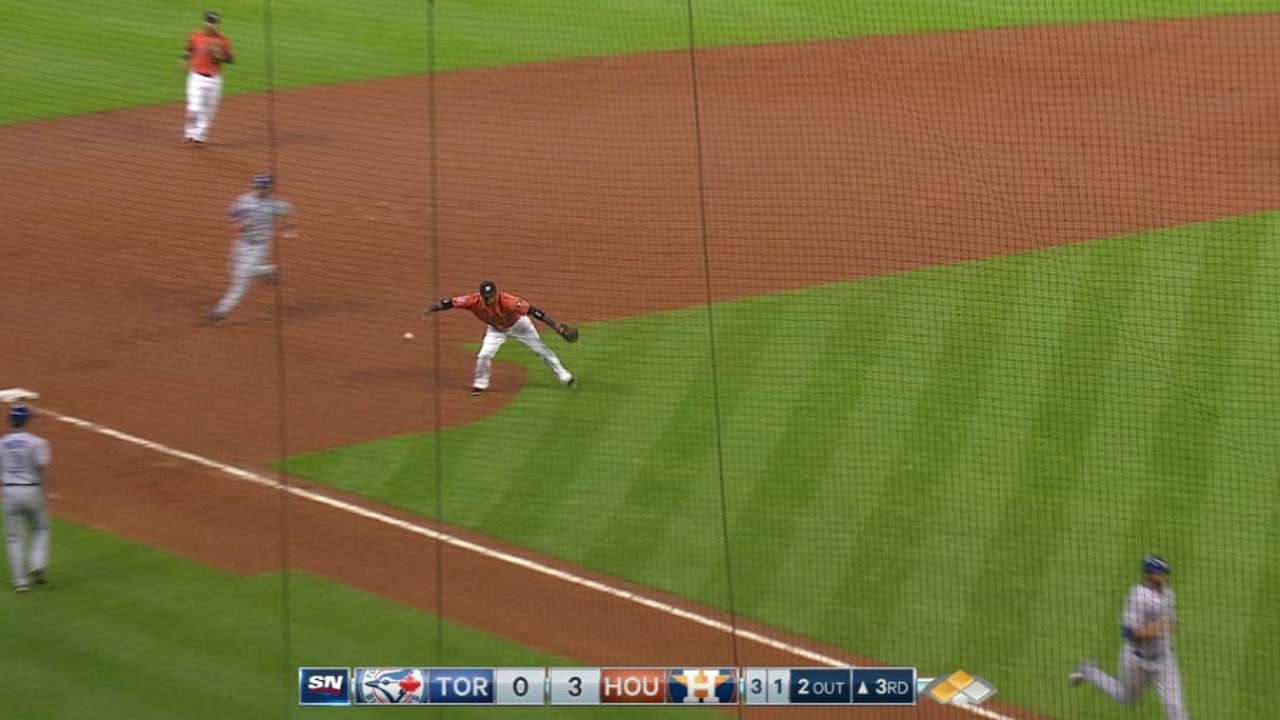 HOUSTON -- Scoring four runs off the reigning American League Pitcher of the Month sounds like a good outcome, right?
It could have been. Instead, the Blue Jays left disappointed despite knocking out Dallas Keuchel in just six-plus innings and getting to the Astros' bullpen with nine outs to play. It was a couple of golden opportunities missed, specifically in the third and seventh innings, that haunted Toronto in an 8-4 loss Friday night in Houston. The Blue Jays have lost five of the last six games.
"That's a good ballclub over there and their bullpen's good, too," said Blue Jays manager John Gibbons. "Just outplayed us again tonight."
Though Houston produced a trio of home runs off Blue Jays starter R.A. Dickey, it was Toronto that seemingly had the best opportunities offensively.
After Houston jumped out to an early 3-0 lead, the Blue Jays had a chance to hop right back in the game, putting runners on second and third with one out for the top of the order. Only Josh Donaldson's RBI infield single pushed the action, sandwiched between Devon Travis' shallow flyout and Edwin Encarnacion's easy fielder's choice groundout.
"We had our opportunities in the early innings with the meat of our order," Gibbons said.
The Blue Jays didn't go quietly against Keuchel despite falling behind 7-1, either. They chipped that lead down to 7-4 by the seventh and drove Keuchel from the game with consecutive hits to open the frame. He gave way to righty Will Harris, who figured out the Toronto bats with haste.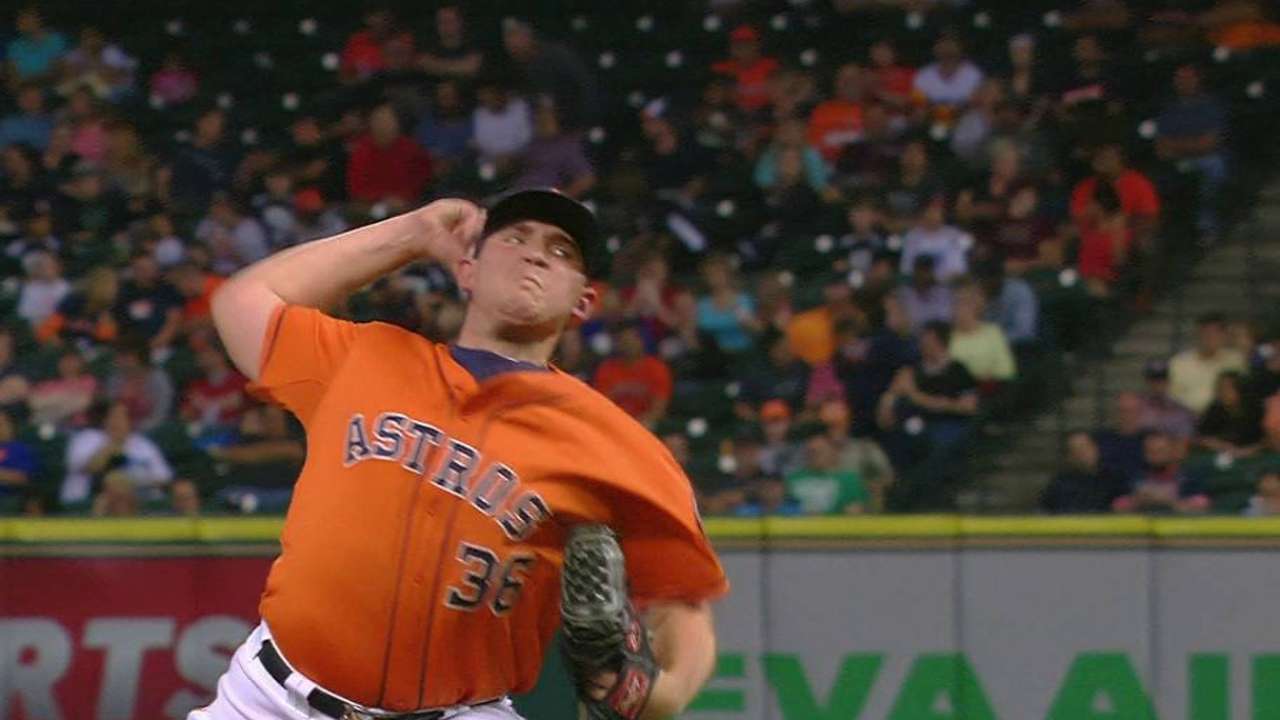 Donaldson, Jose Bautista and Encarnacion couldn't so much as get the ball out of the infield, with only Bautista avoiding a strikeout. Overall, the Blue Jays combined to go 1-for-7 with runners in scoring position during those crucial innings.
"We made that little run and it didn't work out, and then they added that extra home run," Gibbons said in reference to Luis Valbuena's solo shot in the seventh. "The chance was behind us."
Even though the bats didn't completely come through, Dickey knew that they'd still probably done enough.
"Keuchel's a great pitcher, and we score four off him, we should win the game," Dickey said. "That's ultimately on me."
Chris Abshire is a contributor to MLB.com. This story was not subject to the approval of Major League Baseball or its clubs.