Batting 8th, Lohse tosses 8 scoreless frames
Outstanding outing aided by Braun's diving catch, two home runs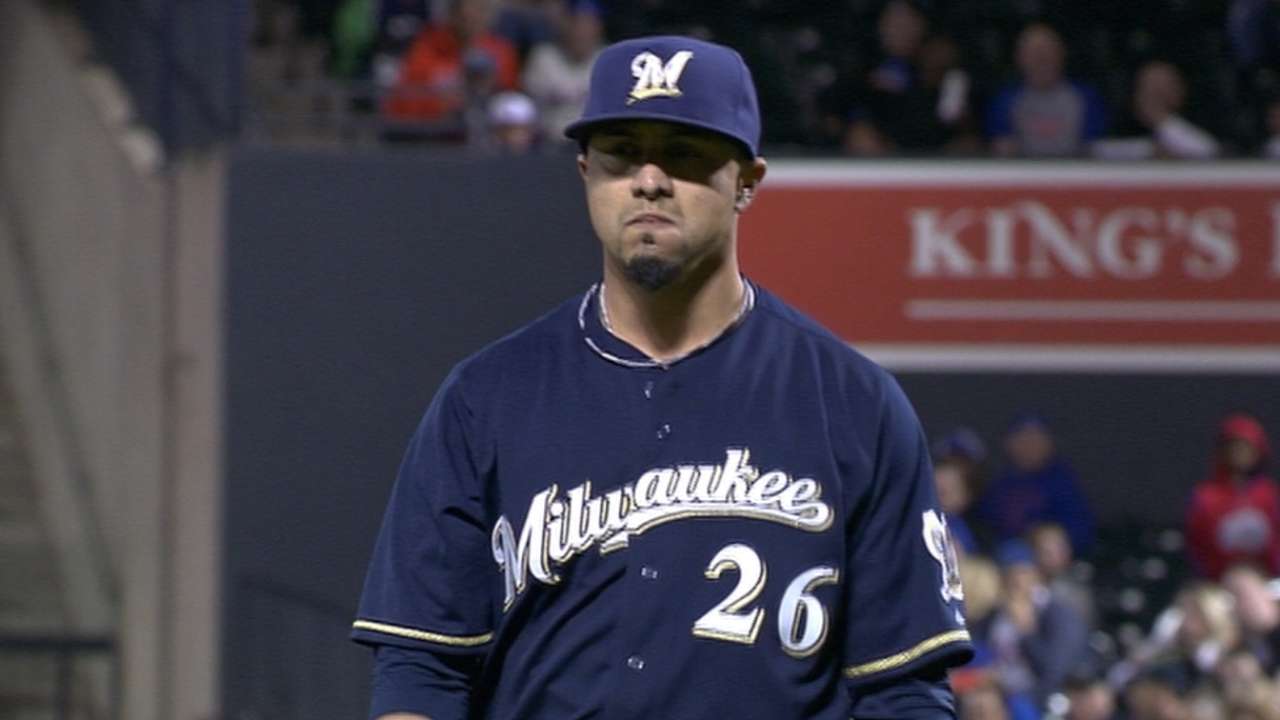 NEW YORK -- Batting eighth was the least of Kyle Lohse's contributions to the Brewers' 7-0 win on Friday.
The right-hander lowered his unsightly ERA from 7.03 to a more manageable 5.85 by tossing eight scoreless innings against the Mets, allowing only two hits and a walk and striking out eight batters on 107 pitches. It was by far Lohse's most effective start of the season, and as measured by Bill James' "game score," among the best eight regular-season starts of his career.
Lohse scored an 85, four points off his career-best 89 from a two-hit shutout of the Reds last September.
"That was a lot more like it," Lohse said. "It's been so frustrating the last couple starts, feeling like I was so close to going out there and doing something similar to that, save for a couple big mistakes. ... It felt good to kind of get back to a little more normal start for myself."
Ryan Braun helped out by hitting two home runs and making a sensational diving catch to end the second inning, but even he said Lohse's outing was the most important contribution to the Brewers' victory. Lohse's eight innings matched the season high for a Milwaukee pitcher (Jimmy Nelson and Wily Peralta beat him to that mark), and his eight strikeouts were a personal season-high. It was only his second quality start of the year.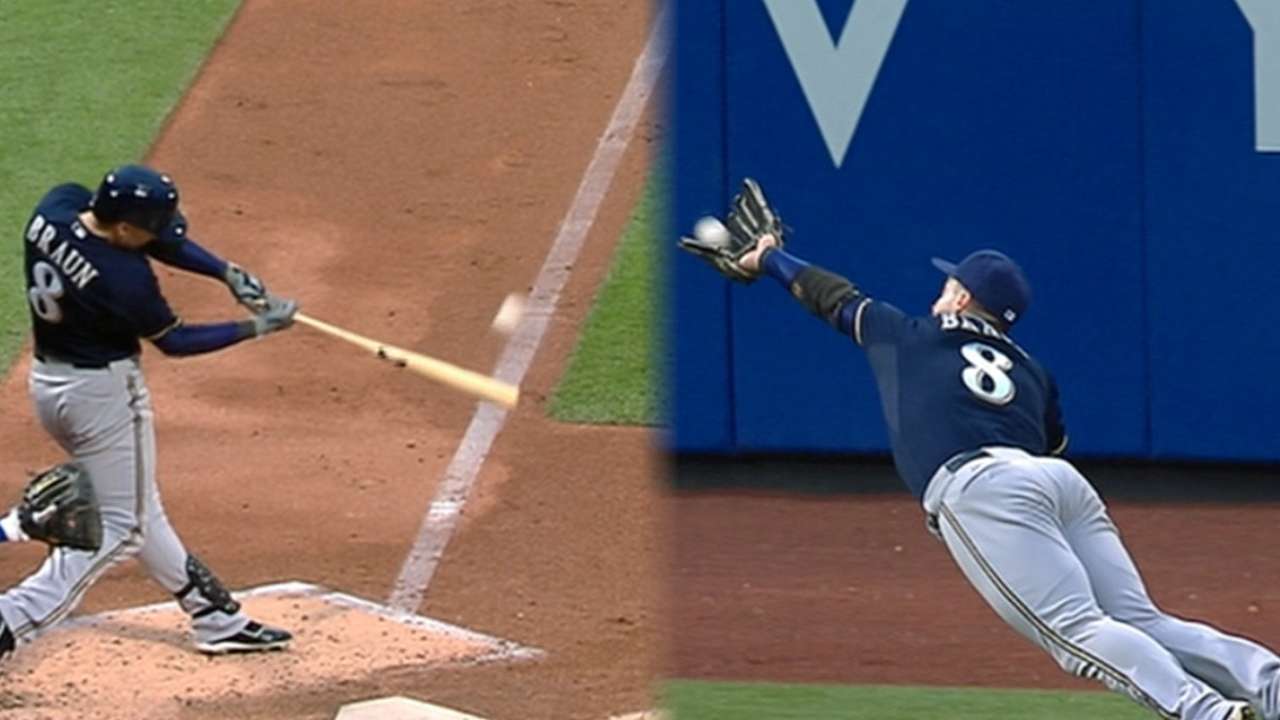 As manager Craig Counsell put it, "It was a Kyle Lohse performance."
"The starting pitcher every night is a big deal," Counsell said. "Getting one of those guys in a good place and a good spot is a big thing. He's battled through the last couple starts and kept us in the game, and tonight he had a little breakthrough where he was in control for himself."
A new spot in the batting order likely had nothing to do with it. Lohse became the first Brewers pitcher to hit anywhere but the nine-hole since June 4, 2010, when Randy Wolf hit 8th and Alcides Escobar hit 9th for Ned Yost.
Counsell did not commit to using the alignment for any extended period of time.
"I think the bigger picture is, as we start to get some of these guys healthy, it's kind of what I had my eye on," Counsell said. "The goal is just getting runners on base for the top of the order."
It worked to the Brewers' benefit in its first appearance on Friday. In the second inning, Lohse batted with two outs and a runner at second base -- a situation that would have called for an intentional walk to get to the pitcher's spot had he been hitting ninth. After Lohse grounded out -- with Mets second baseman Ruben Tejada making a terrific play -- Hector Gomez led off the third inning and reached on an error, sparking a four-run rally.
Adam McCalvy is a reporter for MLB.com. Follow him on Twitter @AdamMcCalvy, like him on Facebook and listen to his podcast. This story was not subject to the approval of Major League Baseball or its clubs.