Odorizzi can't finish strong start on high note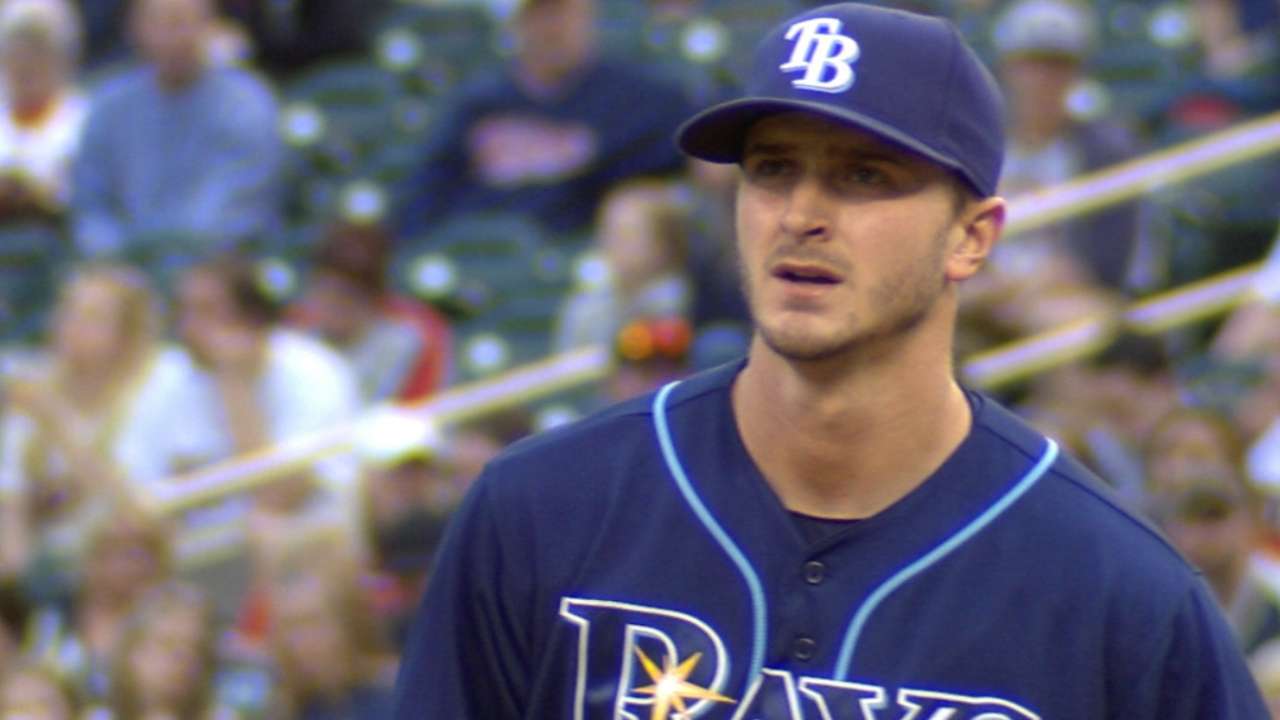 MINNEAPOLIS -- Jake Odorizzi continued his string of pitching deep into games on Friday night. Unfortunately for him, the residue of his final inning brought down the Rays in a 3-2 loss to the Twins at Target Field.
The right-hander entered the game as the only American League starter to pitch into the seventh in seven starts. Friday night made eight when Odorizzi pitched six-plus innings.
However, that plus would equal a minus.
Odorizzi took a 2-1 lead into the bottom of the seventh. To that point, Brian Dozier's solo home run served as the only blemish to his line. Then, Aaron Hicks hit a leadoff single and Danny Santana followed with a triple to right to tie the score at 2.
Reliever Kevin Jepsen came on to pitch to Dozier, who hit a sacrifice fly that scored the eventual winning run.
Odorizzi had thrown 99 pitches through six innings, but manager Kevin Cash decided to bring him back to pitch the seventh.
"We factor in his changeup and ability to throw it," Cash said. "Keep those guys turned to the left side. He does such a good job against them. You know, credit them. They made some decent pitches, a couple of low balls that they went down and got."
The plan had been for Odorizzi to pitch to the first two batters before bringing in Jepsen to face Dozier.
"We liked the matchups," Cash said. "Got burned a little bit. They come up and whack two balls and before you know it it's tied with a guy on third and nobody out."
Cash said that Odorizzi had pitched well prior to the seventh and he felt bad that the decision he made to bring him back put Odorizzi in a bad position.
"Looks like a bad position now," Odorizzi said. "But I was fine. I was ready to go. Probably the worst scenario that could happen, happened."
Odorizzi was not surprised that Cash sent him back for the seventh.
"No, he's done it for me in the past and it's gone our way," Odorizzi said. "First time it's backfired, so I feel extremely bad about it. I kind of pride myself on one-run games when we have the lead. To give it up right there really, it's very frustrating to say the least."
Odorizzi did not allow a walk for the fourth straight start, tying the club record, and he recorded his seventh quality start of the season.
Bill Chastain is a reporter for MLB.com. This story was not subject to the approval of Major League Baseball or its clubs.