Aybar's bat heating up, contributes to Angels' win
Shortstop breaks out, goes 2-for-4 with double against O's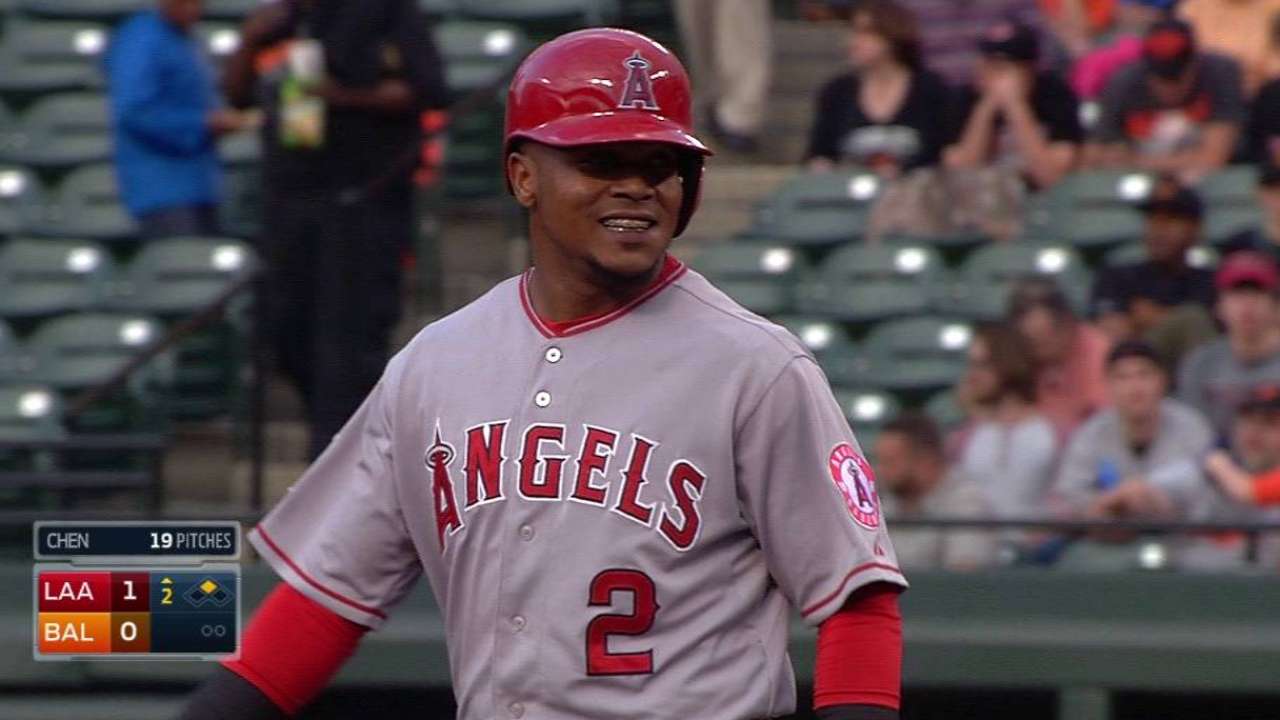 BALTIMORE -- Through May 2, Angels shortstop Erick Aybar was stuck in a rut, batting .200 with a .480 OPS.
His season has turned around dramatically since then, and Aybar continued his resurgence on Friday night at Camden Yards, sparking an Angels offense that did just enough to come away with a 3-1 win over the Orioles. By going 2-for-4, Aybar collected his fourth straight multihit game -- only the sixth time in his career he has done that -- and hit safely for the 10th time in his past 11 contests.
Aybar has batted .425 over that stretch, lifting his season line to .269/.317/.308. Manager Mike Scioscia said before the game that he believes Aybar is both hitting the ball better and seeing some better luck.
"Erick's getting comfortable," Scioscia said. "Some guys start off right away getting hits to fall in, and some guys, it takes some at-bats. Erick, early on it took him a while to get going, but he's an important part of our lineup because he's more of the situational contact hitter that I think needs to be part of our offense. He does a great job, and he's able to do it with runners in scoring position and put the ball in play."
Aybar, with both his bat and his legs, played a major role in two of the three Angels runs on Friday. He led off the second by lining a double over the head of left fielder Alejandro De Aza, aggressively took third on Johnny Giavotella's grounder to shortstop, then tagged and scored on Carlos Perez's shallow fly ball to right. Aybar helped the Angels pick up an insurance run in the ninth with a single to center that sent pinch-runner Taylor Featherston from first to third, setting him up to score on Giavotella's flyball.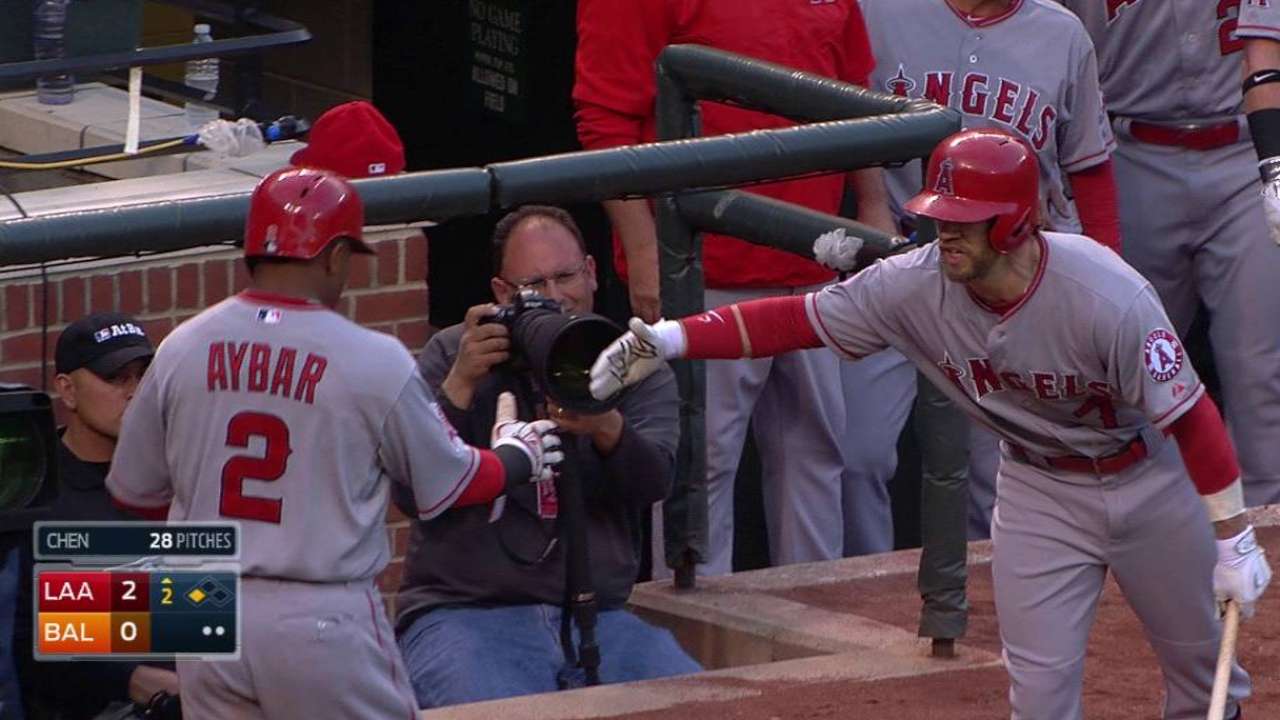 Still, much of the Angels' lineup continues to struggle, with the club averaging three runs per game in May, unable to score more than five over a stretch of 13 contests. Given that, might Scioscia consider a move up for Aybar, who has batted fifth or sixth in nine straight games?
"I think there's a lot of things we have considered that we'll continue to look at, and if we think we have to reshuffle some things, we will," Scioscia said. "Erick, he's a versatile offensive player, can do a lot of different things."
Andrew Simon is a reporter for MLB.com. Follow him on Twitter @AndrewSimonMLB. This story was not subject to the approval of Major League Baseball or its clubs.