Struggles for Marlins' bullpen continue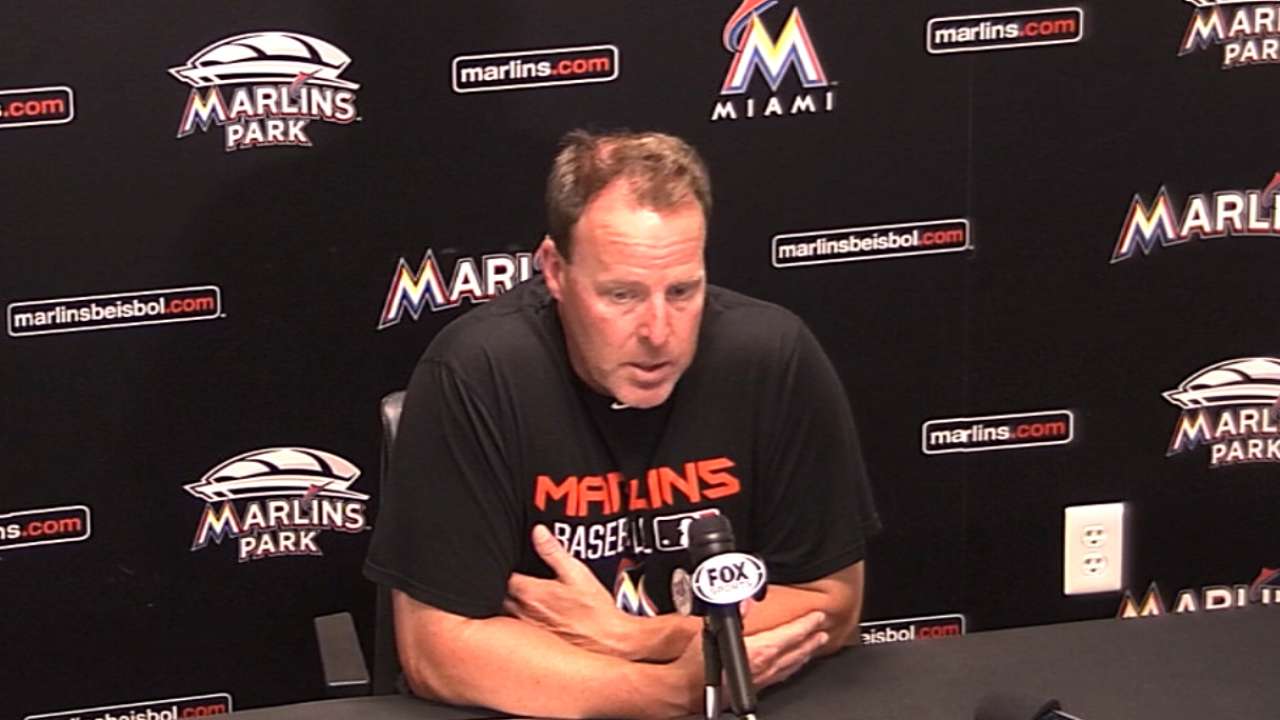 MIAMI -- A reoccurring theme for the struggling Marlins bullpen popped up again in Friday's 5-3 loss to the Braves at Marlins Park.
"It seems like every time we score a run, we have a tough time shutting them down," Miami manager Mike Redmond said. "Tonight they scored a couple runs -- I think they tallied each time that we scored. It's tough to win ballgames when you can't shut them down."
Entering the eighth inning tied 3-3, following Giancarlo Stanton's seventh-inning solo home run, Marlins relievers Mike Dunn and Bryan Morris combined to allow two Braves runs that ultimately proved to be the difference.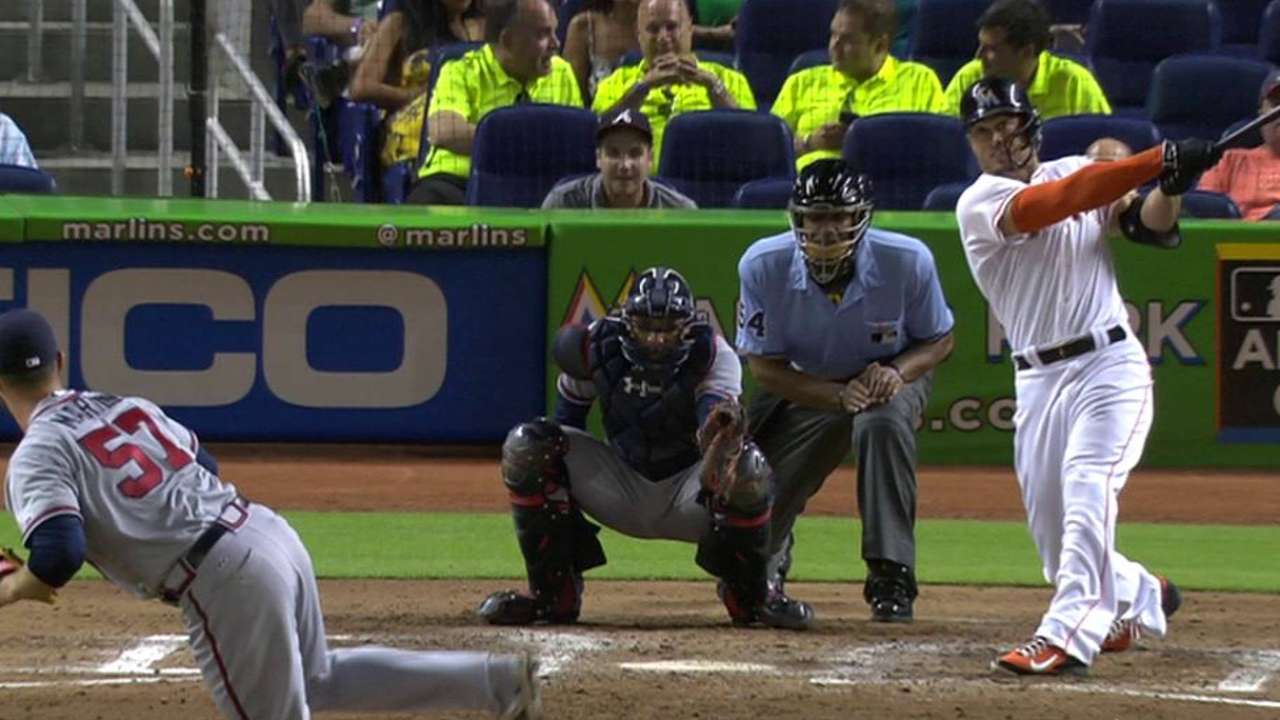 After collecting the first out, the lefty Dunn gave up a double to Braves lefty Nick Markakis.
"It was supposed to be a slider down and away in the dirt," said Dunn (0-2, 4.50 ERA), who allowed one earned run on one hit in one-third of an inning. "The ball came out a little early and I hung it. It was up and in -- a terrible pitch and he capitalized on it."
Morris came on and immediately gave up an infield hit to Andrelton Simmons. Todd Cunningham then notched an RBI single before Atlanta scored its second run on a wild pitch on Christian Bethancourt's strikeout that allowed Simmons to score from third.
The innings were another frustrating chapter for a Marlins bullpen that is out of sync following the demotion of Steve Cishek from the closer's role earlier in the week.
"In this situation you just have to keep getting guys out there and have them step up," Redmond said. "Everybody's going to get an opportunity.
"With Cishek not closing down games, you have to mix and match. Guys are going to be in a bunch of different situations. But at the end of the day, it comes down to who can execute, who can get outs and who can help us win ballgames."
Steve Wilaj is an associate reporter for MLB.com This story was not subject to the approval of Major League Baseball or its clubs.