Koufax to headline Old-Timers Game
Festivities will honor Dodgers' 1955 and '65 World Series champions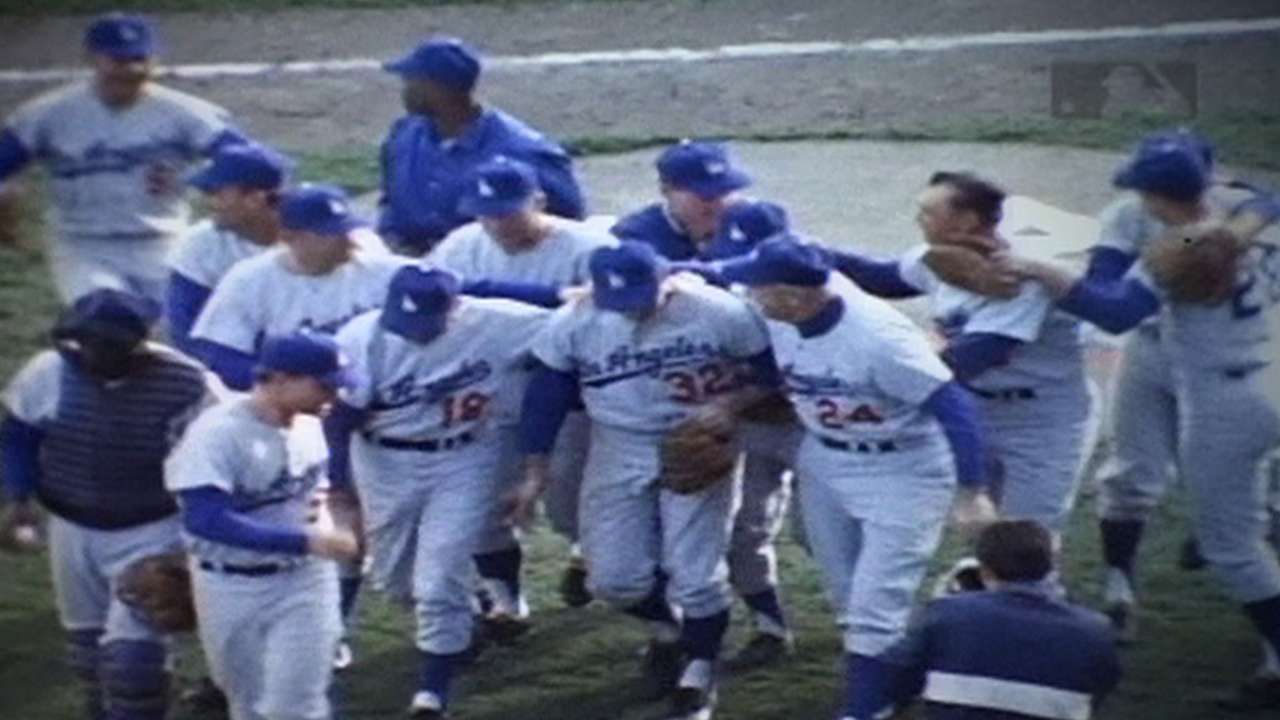 LOS ANGELES -- Sandy Koufax and a number of Dodgers greats will be on hand Saturday as the club holds its annual Old-Timers Game at Dodger Stadium. This year's festivities will honor the 1955 and '65 World Series championship teams.
Fernando Valenzuela, Orel Hershiser, Ron Cey, Bill Russell, Davey Lopes, Rick Monday, Reggie Smith, Eric Karros, Nomar Garciaparra and Major League Baseball ambassador for inclusion Billy Bean headline the group of former Dodgers scheduled to participate.
The Old-Timers Game will be played before the Dodgers host the Rockies, with introductions scheduled to begin at 4 p.m. PT.
In addition to Koufax, other members from the 1965 team scheduled to be in attendance include: Tommy Davis, Maury Wills, Wally Moon, Ron Perranoski, Wes Parker, Jeff Torborg, Ron Fairly, Jim Lefebvre, Al Ferrara and Lou Johnson.
The Dodgers will also acknowledge members of the organization's first World Championship in 1955. Five members of that team will be present, including Koufax, Tommy Lasorda, Don Newcombe, Ed Roebuck and Roger Craig.
The Dodgers' Old-Timers rosters will also include: Chan Ho Park, Tommy John, Pedro Guerrero, Mickey Hatcher, Steve Sax, Tim Wallach, Steve Yeager, Rick Honeycutt, Eric Gagne, Charlie Hough, Manny Mota, Shawn Green, Ken Landreaux, Steve Finley, Todd Zeile, Mike Marshall and Jerry Hairston Jr.
Austin Laymance is a reporter for MLB.com. This story was not subject to the approval of Major League Baseball or its clubs.