Saunders to miss 4-6 weeks, see Dr. Andrews
Outfielder will get surgically repaired left knee examined next week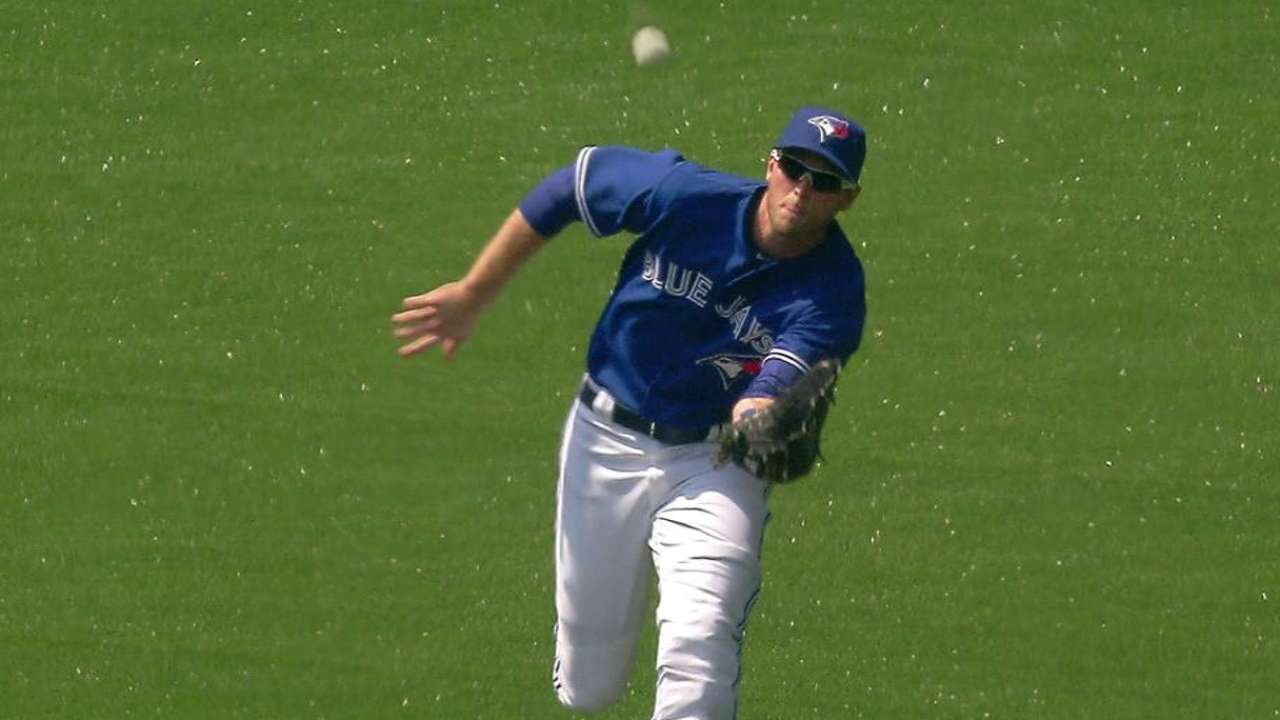 HOUSTON -- Even by normal standards, the Blue Jays' injury woes this season just keep getting more pronounced.
General manager Alex Anthopoulos said Friday that outfielder Michael Saunders will miss 4-6 weeks and have his left knee looked at by famed specialist Dr. James Andrews next week.
"He's going to go get examined," Anthopoulos said. "It's just something that, it was still sore. Even though he got time off and took the cortisone shot, he played that Saturday [May 9] and still had pain. He just needs to recover and get rest. At this point, I would expect it to be quite a bit of time."
Andrews' name is a scary one to hear when it comes to injuries, but Anthopoulos was confident that the visit wasn't a sign of more serious issues.
"No, [I'm not concerned], it's something that happens when you remove your meniscus," he said of Saunders' preseason surgery.
"If it had been a repair, it'd be a little different. You just don't know how the body is going to acclimate, how the body's going to heal. Everyone recovers their own way and it's taken a little while for his to recover. I'd say it's routine for someone who had a big chunk of the meniscus removed and had some swelling, some fluid and pain."
Perhaps more daunting for Saunders is the full recovery time, which Anthopoulos said may not come any time in 2015.
"He may not be 100 percent until the offseason," Anthopoulos said. "This may be an on-and-off thing as his body adjusts to not having the cartilage in his knee."
Saunders appeared in just nine games and landed back on the disabled list on Sunday, officially for "knee inflammation."
Saunders was hitting .194 with three RBIs in 31 at-bats.
Chris Abshire is a contributor to MLB.com. This story was not subject to the approval of Major League Baseball or its clubs.