Price downplays hamstring concerns
Tigers lefty ready to start Saturday after making most of days off since stepping on bat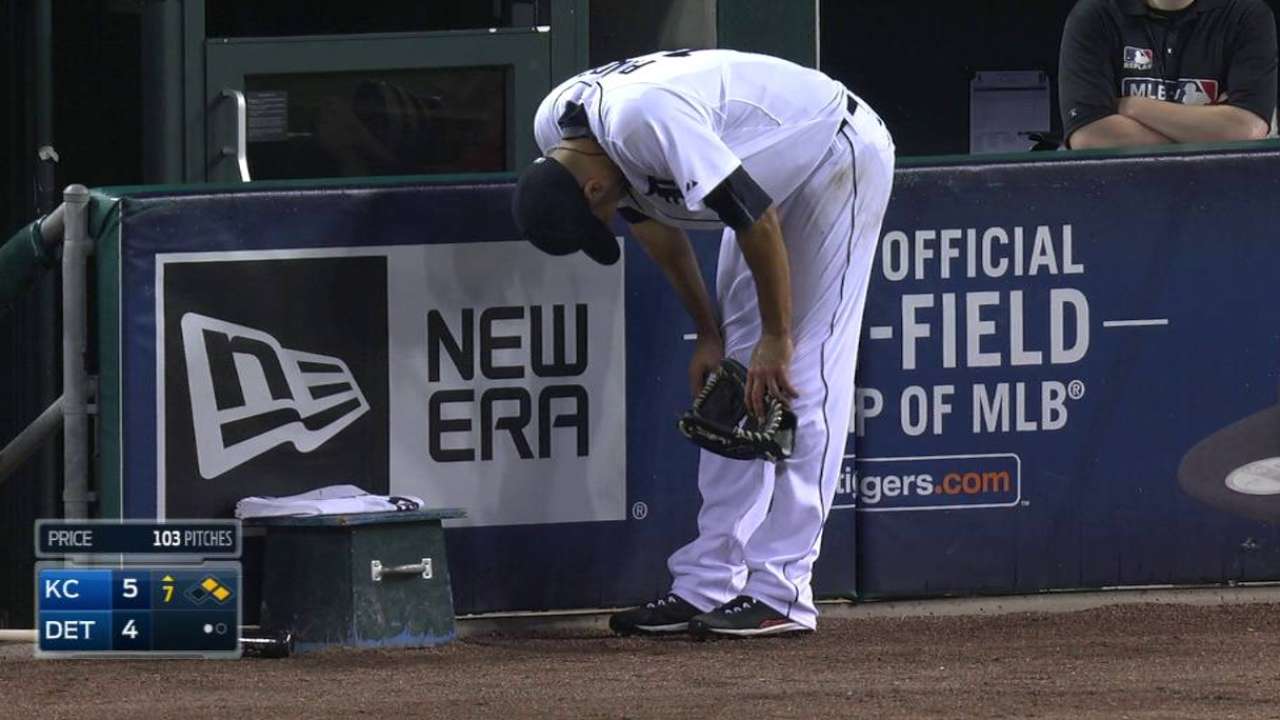 ST. LOUIS -- When David Price takes the mound Saturday at Busch Stadium for the first time in his career, he will not only be trying to silence the Cardinals' bats, but he will be trying to silence questions about a hamstring injury that forced him from his last start and pushed him back two days.
Price did his part to render any concerns moot in the visitors' clubhouse on Friday.
"If I had to stay on five days, if it was the playoffs or the World Series or something and I needed to pitch, I would have been out there," Price said. "It wasn't 100 percent. It wasn't like it was 50 percent or 60 percent. I think the extra two days was more of a precaution, and we did it because we could. Having that off-day definitely helped, not having to rush back."
Price injured the hamstring in the seventh inning against the Royals on May 8. Price was backing up home plate when he stepped on a bat, tweaking the hamstring. He was pulled after throwing a pair of warmup pitches. An off-day Monday allowed the Tigers to give Price a couple of extra days.
"I think for me when it first happened, it just scared me big time and then throwing those two pitches on the mound that kind of made me feel a little bit better, because I thought it was a lot worse than what it was," Price said.
The left-hander said he treated the hamstring four times a day. A couple of days after the injury, Price said he felt a pop that "felt like it freed stuff up." He said his leg has felt much better since.
"I think especially once you have all the adrenaline running through me and stuff like that in a game situation, I definitely don't think I will feel it at all," Price said.
• Scheduled bullpen sessions for starting pitcher Justin Verlander (triceps) and reliever Bruce Rondon (bicipital tendinitis) were pushed back due to inclement weather.
Joe Harris is a contributor to MLB.com. This story was not subject to the approval of Major League Baseball or its clubs.