Reed out as closer, to work on mechanics
Hale says D-backs will rely on matchups for ninth-inning role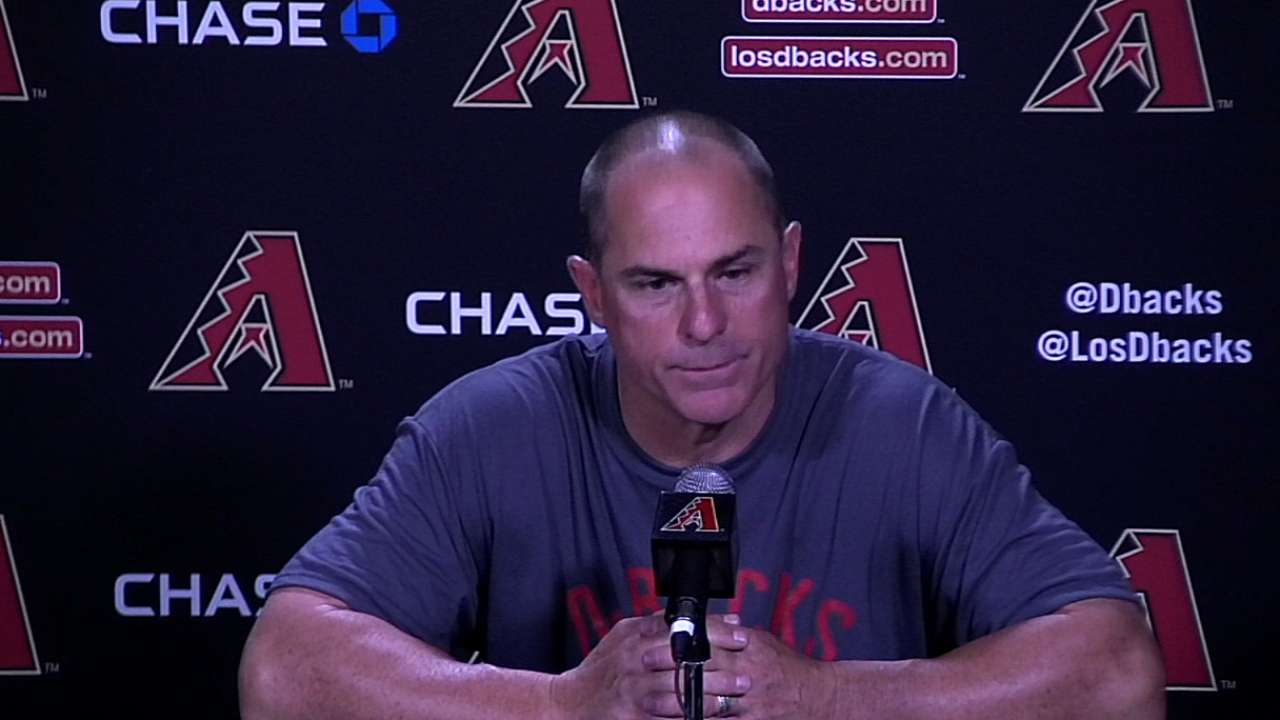 PHILADELPHIA -- While Addison Reed works to iron out some mechanical issues, the D-backs will use him in less pressure situations, meaning someone else will fill the role of closer.
Who that will be depends on what the matchups are from game to game, with Brad Ziegler certainly figuring to get opportunities.
"What we're going to do is we're doing a lot of mechanical work with Reed right now, so there's a possibility he could pitch in the ninth, but he won't necessarily be the closer at this point," D-backs manager Chip Hale said. "We're going to use him probably a little earlier in the game, just see how the game goes. He could be pitching in the ninth, but it could be him and another guy, maybe two guys in the ninth. So we're going to match up a little more and see how that goes for a little bit."
Reed blew a save Wednesday when he allowed a grand slam to Michael Taylor in the ninth inning as the Nationals rallied for a 9-6 win.
It was the second blown save for Reed this year in four chances, and his ERA is 7.20 in 11 appearances.
"Absolutely," Reed said, when asked if he understood the move. "There's not one part of me that thinks I've been throwing the ball somewhat well. I don't even think that. I've been all over the place. I'm working on a couple of things, throw earlier in the game and just go from there."
This Spring Training, Reed worked at throwing across his body less, but a shoulder issue prevented him from getting much work in. In addition to throwing across his body less, the team will adjust his foot positioning on the pitching rubber.
The mechanical adjustments, it is hoped, will help his command and allow him to locate his fastball to parts of the strike zone he hasn't been able to locate yet. If that happens, Hale said he envisions Reed reclaiming the closer's role.
"He's got over 100 saves in his career," Hale said. "He's been successful at it, so I think if we get him back to where his stuff is, what it should be, he should definitely be our closer."
Steve Gilbert is a reporter for MLB.com. Read his blog, Inside the D-backs, and follow him on Twitter @SteveGilbertMLB. This story was not subject to the approval of Major League Baseball or its clubs.