McGee returns to strengthen Rays' bullpen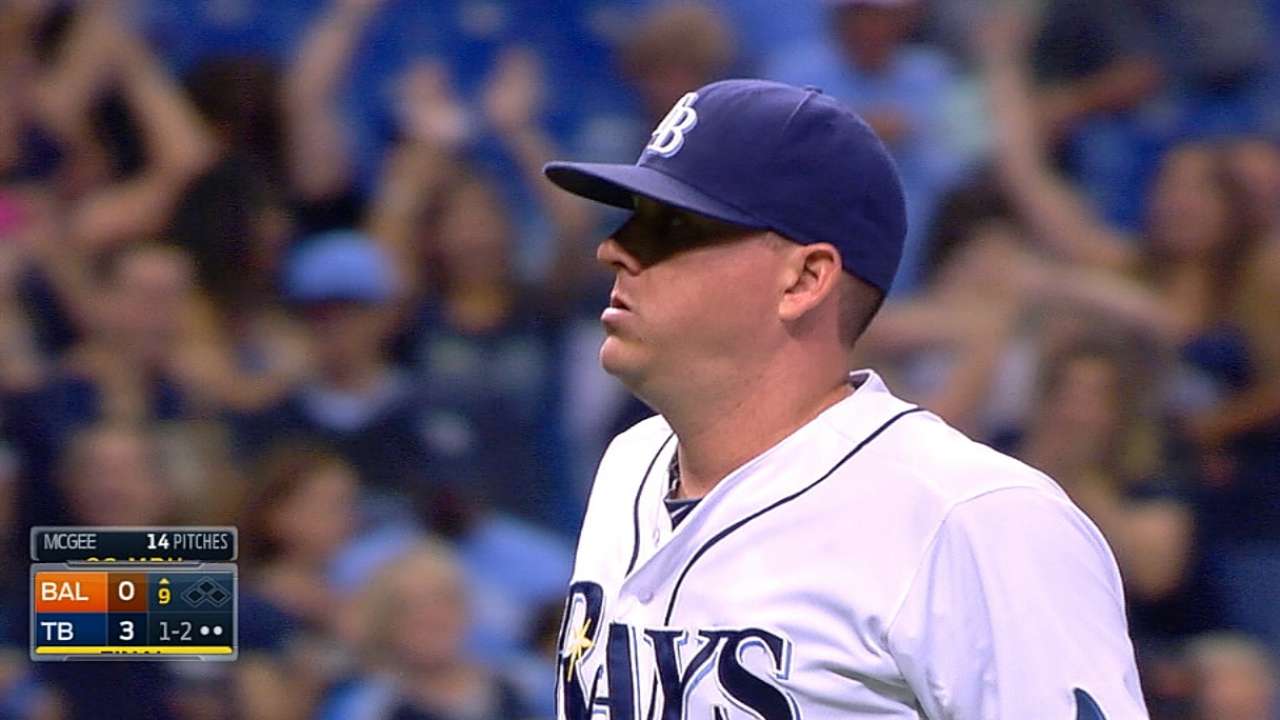 MINNEAPOLIS -- Following the Rays' 6-1 win over the Yankees on Thursday night, the team reinstated left-hander Jake McGee from the 15-day disabled list and optioned right-hander Matt Andriese to Triple-A Durham.
McGee led the Rays in saves with 19 last season after taking over the closer duties from Grant Balfour when he struggled. In December, McGee had surgery to remove "loose bodies" from his left elbow.
"Felt like [the rehab] was going really well," said McGee when explaining how he knew he was ready. "I was building up. In between games, I felt better and better each time and it was good to have one day off and pitch, and see how I responded. Felt good yesterday and I feel good today, too."
In six rehab appearances between Class A Charlotte and Durham, McGee allowed no runs on two hits while walking four and striking out six in six innings.
When asked if there was anything he hasn't done during his rehab, McGee answered "everything is where I want it to be."
"I threw two curveballs last time," McGee said. "I've been able to ramp it up when I need to. Up to 97 [mph], I think a few times. It's been getting consistently better each time so that's helped out a lot."
Now the looming question is: Where and how will McGee be used? Particularly since Brad Boxberger has filled the closer's role well, going 10-for-10 in save opportunities this season.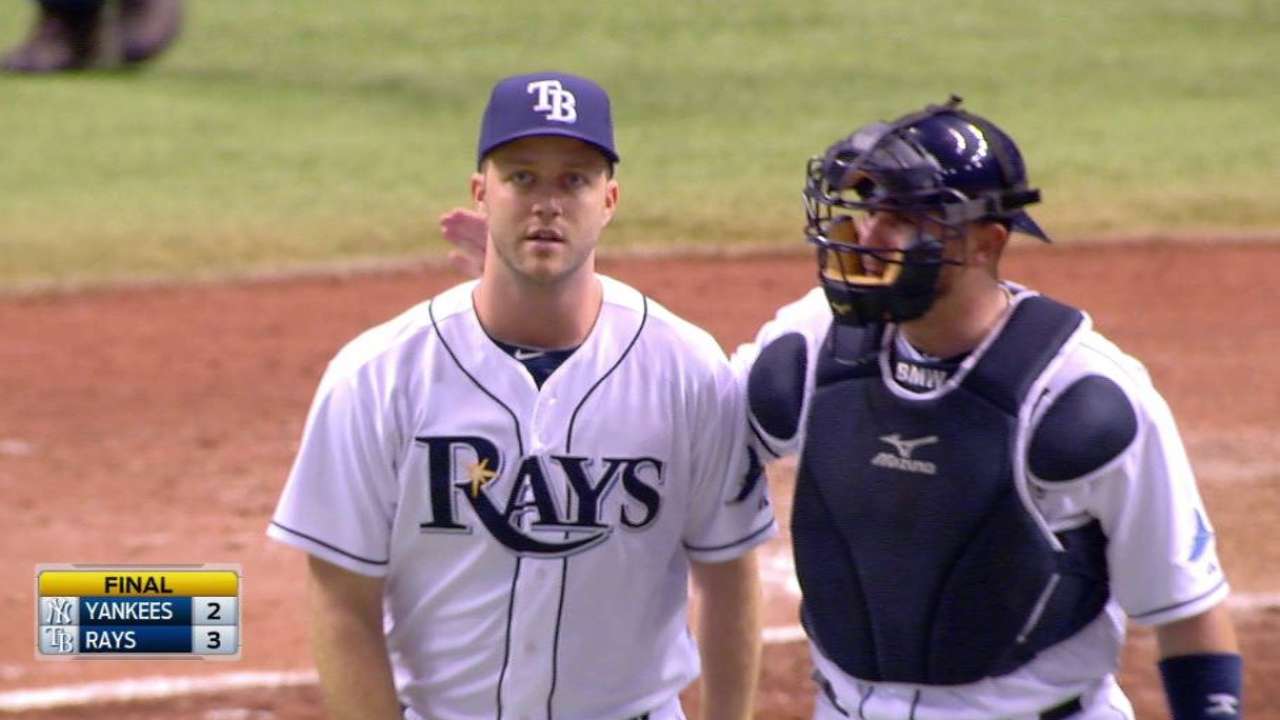 "I think it's just kind of fill in wherever they need me," McGee said. "... I probably won't go back to back right away. I'll have a day off the first few times. ... Just to go and get outs. Pitch in situations and help the team win because they've been playing really well."
Boxberger has no problem with McGee's return and the prospect of sharing the back-end load.
"He did it last and had success doing it," Boxberger said. "I don't know exactly what the plan is for him coming back and the role he's going to fill. Especially early on with the workload he's going to take on. So we'll see how it plays out."
Rays manager Kevin Cash has remained steadfast in his position that he won't name a closer and continued to take that stance on Friday.
"I wouldn't label anything other than to say we'll manage the situation kind of how the game dictates the guys and how fresh they are, and the matchups," Cash said. "I understand it's a sensitive situation, but for the time being going forward, we think it's best for the club to have the flexibility with those guys."
The one true thing about McGee's return is this: The Rays' bullpen was stronger on Friday than it's been at any point this season.
Bill Chastain is a reporter for MLB.com. This story was not subject to the approval of Major League Baseball or its clubs.