Trout appreciates time at home on off-day
Reigning AL MVP takes flight to see family in Millville, N.J.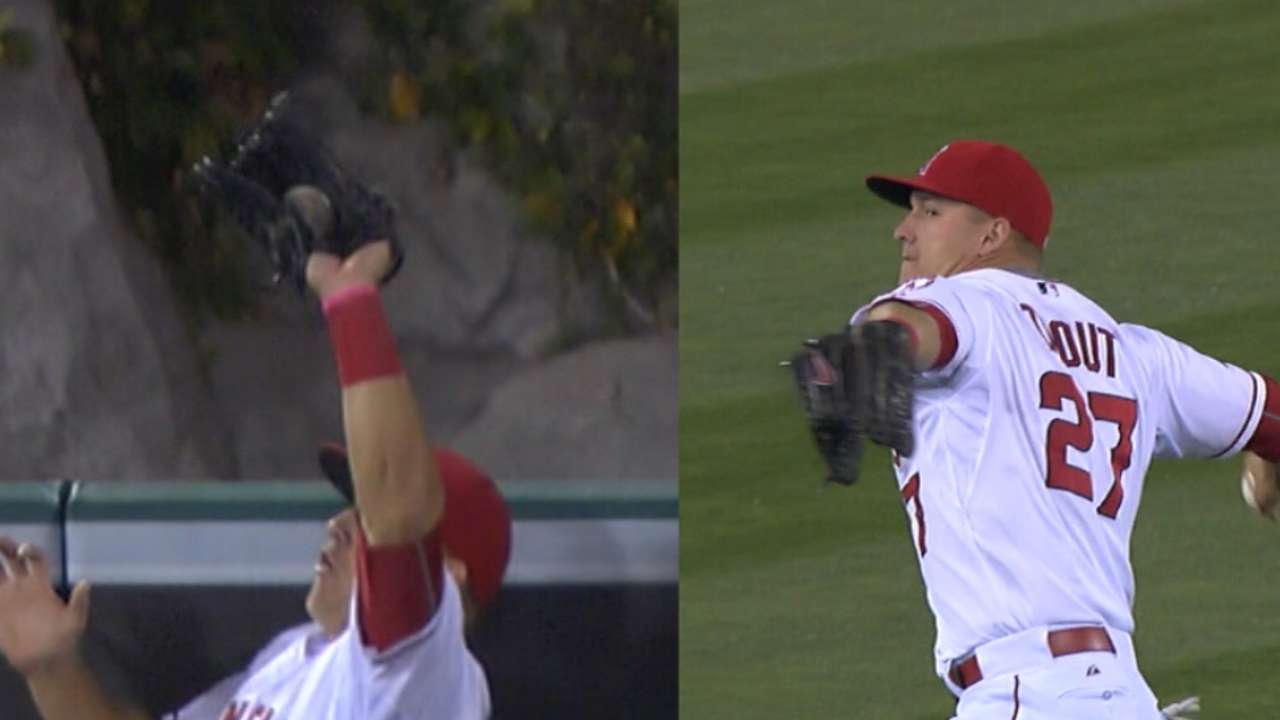 BALTIMORE -- Mike Trout didn't take much time to celebrate on Wednesday night, when his two sparkling defensive plays set the stage for the Angels' 2-1 win over the Rockies in 11 innings.
Instead, he hustled from Angel Stadium in Anaheim to Los Angeles International Airport to make a redeye flight across the country. With the Angels having Thursday off before starting a three-game series in Baltimore on Friday, it gave Trout a chance to spend some time back home, in Millville, N.J. But the flight was a close call after an extra-inning contest that took 3 hours and 18 minutes.
"Driving to LAX, I didn't think I was going to make it," Trout said before Friday's game. "Got there, checked in -- I was lucky my gate was right next to security."
Fortunately for Trout, he only had a carry-on bag. His girlfriend's brother had been in town with his girlfriend, and they had taken the rest of Trout's luggage to the airport early. Trout was able to make it to his gate as his plane started boarding.
That allowed the reigning American League Most Valuable Player to spend his off-day with family and friends in Millville. Trout attended Millville Senior High School, which is about a 115-mile drive from Camden Yards, and he was happy to be home for the first time since he reported to Spring Training.
"Everything was good," he said. "It was good to get home and see everybody and just be back in Jersey. It was pretty cool."
A contingent from Millville also came down to see Trout play in Baltimore, where he has enjoyed some special moments in the past. His leaping catch to rob Orioles shortstop J.J. Hardy of a home run back in June 2012 remains one of his signature highlights.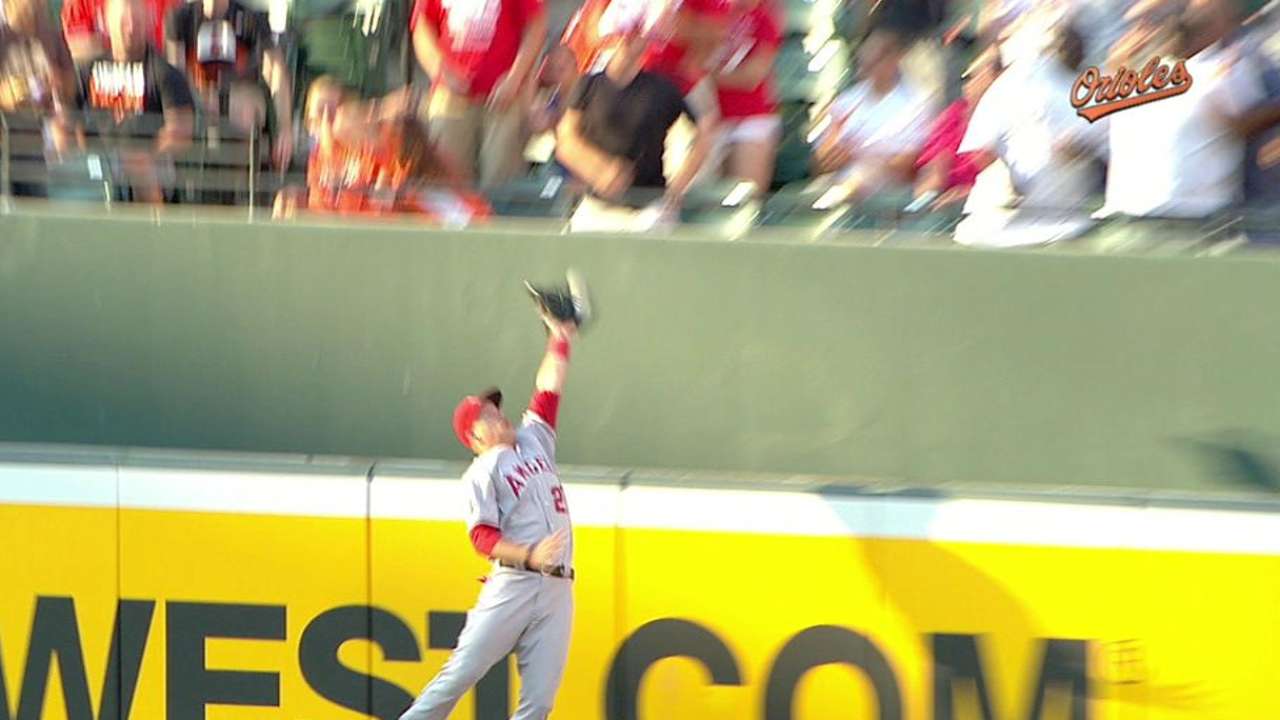 "It's always good to see people, see familiar faces in the stands, see your friends," Trout said. "It's pretty special."
Trout entered this series coming off a spectacular defensive game against the Rockies. He robbed Troy Tulowitzki of a home run in the 10th inning, then threw out Carlos Gonzalez at the plate in the 11th on a potential sacrifice fly.
Trout, who went 0-for-4 with a walk in the game, was especially proud of the throw, given all the time he has put in to improve that area of his game.
"In the Minor Leagues, it wasn't where I wanted it to be," he said. "It's working hard every day and throwing, long tossing, just trying to get it right. It's come a long ways."
Andrew Simon is a reporter for MLB.com. Follow him on Twitter @AndrewSimonMLB. This story was not subject to the approval of Major League Baseball or its clubs.